(AllHipHop Features) 2 Chainz lives a life that's a movie. We hear the good, but he's overcome odds that could have ultimately written a different chapter. Around the age of 15 when most kids are being obnoxious and going to school to get an education, young Tauheed Epps found himself in the wrong environment which led him to becoming a felon.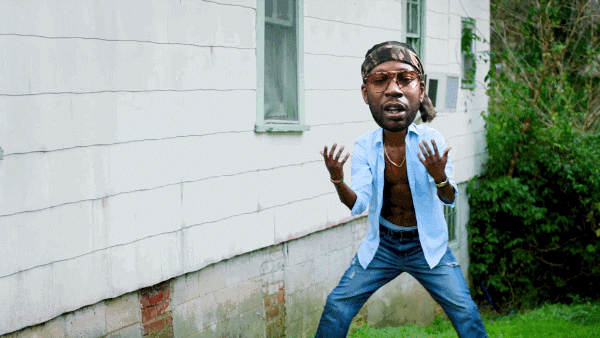 His new life is non-stop and he's the force that creates the whirlwind that surrounds him. As a wordy, pun-laying rapper he masters the double entendre that will one day make him the lyrical sparring partner of Jay-Z. He's on Hov's radar and it's just a matter of time.
He's also the entrepreneur behind CEO Millionaires, restauranteur behind Escobar specializing in Tapas and philanthropist in the community, but that's not all. The College Park, GA bred mastermind has transformed his memories of the Trap into a new world. His metaphors and lyrics characterize his past while narrating his present. One thing you can bet your last dollar on is that he will articulate humorist yet vigorous rhymes to the beat of his own drum, step into realms most are afraid of and Trap in a way we never knew existed.
Leading up to the release of his album Pretty Girls Like Trap Music, the innovator changed the marketing landscape along with his Street Execs team on several campaigns that commanded global attention. We saw the Trap Salon, a partnership with Spotify located at Sugarcoat Nail & Beauty Bar in Atlanta, where the pretty girls got their nails done and 2 Chainz footed the bill. We even saw him pull up and check in on fans sending a few into surprised tears of excitement while they got their nails right.
Weighing heavy on fan connections, he sends frequent emails to his subscribers keeping them in the know in his own vernacular, sometimes personalized and usually reads like a text from a lifelong friend. Cleverly, 2 Chainz made the ladies' lieutenants with weekly PGLTM Playlists on Spotify with Erykah Badu, Cardi B, Dej Loaf, Nicki Minaj and Amber Rose as a few of the co-curators.
Having dropped the name Tity Boi, for a more appealing stage name, he acknowledges that pretty girls and beautiful women like trap music and are some of his biggest supporters. In a recent interview he discussed how he came up with the album title. "It's data man. I did my homework. Man I did my research. Ever since I was younger I felt like all of the good girls really secretly wanted to live on the edge a little bit."
His blueprint proves that once he has a vision, it must come to life. In a business or creative space, he carefully merges the two into a hypnotic illusion. He is a heaping helping of hood, a splash of class and a sprinkle Givenchy on the side. In the movement of a true artist, he closed our eyes to the dark imagery of what we know as the Trap and made it beautiful. The trap now saves lives, instead of taking them. It births creativity and pays homage to the pioneers and we thought we needed church and therapy for that. In his words "Tuh."
Life must be surreal for the rapper who was #21 for the North Clayton High School Eagles in 1995 and then went on to finesse a season of Division I basketball at Alabama State, according to ESPN. Life can change in the blink of an eye when you've remained dedicated to your craft. 20 years later, he's in Los Angeles hooping with the UCLA Men's Basketball team and the next he's having a meeting of the minds with Kanye West and L.A. Reid. His world is complete with wife Kesha, founder of the TRU Foundation and owner of A Gift from Heaven Academy and their young prodigies Heaven, Harmony and Halo in tow.
By now we've all seen the Pink Trap House, the pink nouveau colored house created to bring his creative genius to life. The house served as the backdrop for an art gallery with paintings of Tupac, a colorful nod to Andy Warhol in a recreation of the Death Row Vibe magazine cover, The Weeknd, Andre 3000 and a host of other nostalgic rap & Trap imagery. You could literally praise the Lord, at Trap Church, paint in the feels of Romare Bearden at Trap Sip-n- Vibe, get your body together at Trap Workout, get an HIV test and condoms at the Trap Clinic and attend the Trap Beat Battle at B.Y.O.B. (bring your own beatz) during the 30-day residency.
J Stacks, a 20-year- old producer present at B.Y.O.B. known for his work with Deniro Farrar, Jayway Sosa and Fetty Wap is gifted with the type of musical chemistry within 2 Chainz' reach that will elevate him to stay light years ahead in terms of sound. Dressed in all black, his perfectly parted braids aren't just a look. They're a representation as intricate as his beats. The Charlotte North Carolina native spoke of Kehlani and Jhene Aiko as artists that compliment his sound, which he described as "Trap Soul."
Connected by six degrees of separation, he spoke on the support of DJ E Sudd and their musical alignment. When asked about witnessing what 2 Chainz and The Street Execs created with the Pink Trap House, he quickly saluted their work as a unit and the big picture. "I think it's dope for the culture."
A few feet away is 2 Chainz' right-hand man, DJ E Sudd prepares to host. He represents Streets Execs and The Real University (T.R.U.) and stands with confidence as a conduit between the DJ arena and the sounds in streets. His Street Execs chain, Atlanta hat and 1996 Olympics shirt all pay homage to the city where the Magic City Monday is a ritual.
He spoke proudly of The Pink Trap House coming to life and the influence of the entire vision. "It's the heart of the city. You know I feel like 2Chainz is definitely a big staple in Atlanta, Georgia, the Trap, the rap community, the black entrepreneur community, the entrepreneur and big boss moves period."
Bidding farewell to the Pink Trap House, the finale included fireworks and the video shoot for "Door Swangin" directed by H Dot Ross and produced by Buddah Bless. The self-proclaimed Drench God wore a plethora of chains, designer shades that looked like a retro piece from GQ's Most Expensivist Shit and a black and white Salvatore Ferragamo hat over his signature lobster claw dreads.
What took place at the Pink Trap House was a welcoming of all races unified from the seed of 2 Chainz' music. Fans and lovers of Trap music paid homage to the culture, art and Hip-Hop. Other than the Art of Organized Noize, the 2015 exhibition dedicated to The Dungeon Family, Atlanta hasn't really had anything else in memoriam of its extremely influential contribution to Hip-Hop other than platinum plaques and award recognition.
In the rapper's unyielding commitment to his fans and his creativity, he posted the following message via Instagram on August 10:
So I broke my leg 11 days ago , and had surgery 10 days ago .. when I woke up from sedation the doctor told me well looks like your gonna have to cancel your tour " so I told him maybe it means God wants me to use my mind and be creative ! So after all the morphine and pains meds wore off I called management and said somebody find me a pink wheelchair I can't let my fans down besides I'm passionate about this shit !! Tucson, Arizona thank you for supporting me and rocking with the campaign !! Show was legend !! If you look up resilient in the Webster dictionary it's gone be a picture of me rocking a fucking show in a pink wheelchair !! Remember never let anyone or anything get in the way of you being great ! If I can do it you can too 🙏🏿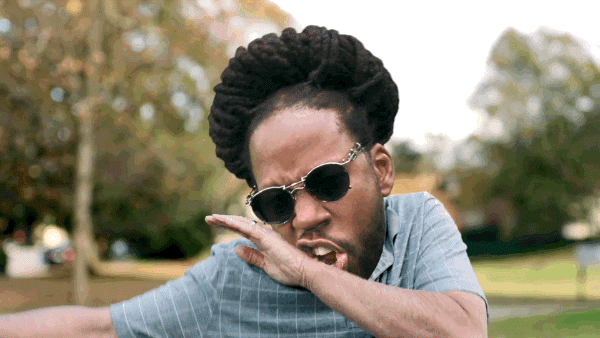 If you weren't able to make it to Atlanta to experience the Pink Trap House, you can catch it along with 2
Chainz, Young Dolph and Skooly on the #PrettyGirlsLikeTrapMusic Tour through September 30. Check