Tyler, The Creator Unveils Sneaker Collection For Converse
AllHipHop Staff
Tyler drops a new collection with Converse. Take a look.
(AllHipHop News) Tyler, The Creator has teamed with Converse on a limited edition line of sneakers.
The rapper, real name Tyler Okonma, is not only making his mark in the hip-hop world but also the style scene having started clothing company Golf Wang back in 2010.
Tyler was unveiled as one of the faces of Converse last July and went on to launch his take on the Converse One Star sneaker as part of the Golf Le Fleur x Converse collection.
Earlier this week, he dropped another line known the "Mono" range.
The collection features five shoes with suede upper, white midsole and a flower motif stitched on one side.
The designs are available in black, white, Greener Pastures, an emerald hue, Limoges, a bright blue and Rhubarb, a dark red.
Taking to Twitter to share images of the sneakers, Tyler also warned fans that they may want carefully consider what size they purchase as they tend to run large.
In addition to the footwear, Tyler has also added apparel to his offerings for Converse.
New clothing items include a grey sweatshirt with the Golf Le Fleur logo embroidered on the left side, and simple T-shirts in blue, green and grey also embossed with the same branding.
All of the sneakers are priced at $100 while a T-shirt costs $40 and a men's sweatshirt is $85 . Items are now available to purchase from the Converse and Golf Wang websites.
Tyler previously designed a range of shoes for Vans, with his last collection dropping in late 2016, two years after he first signed on as a brand ambassador.
He left the company claiming his creativity was being stifled as he tried to explore new design ideas.
​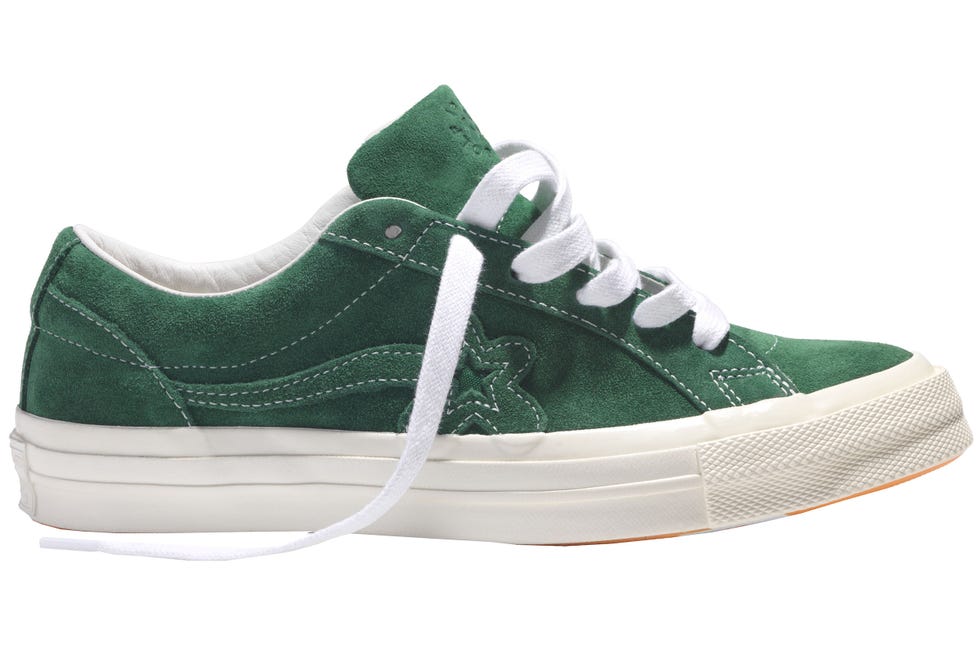 ​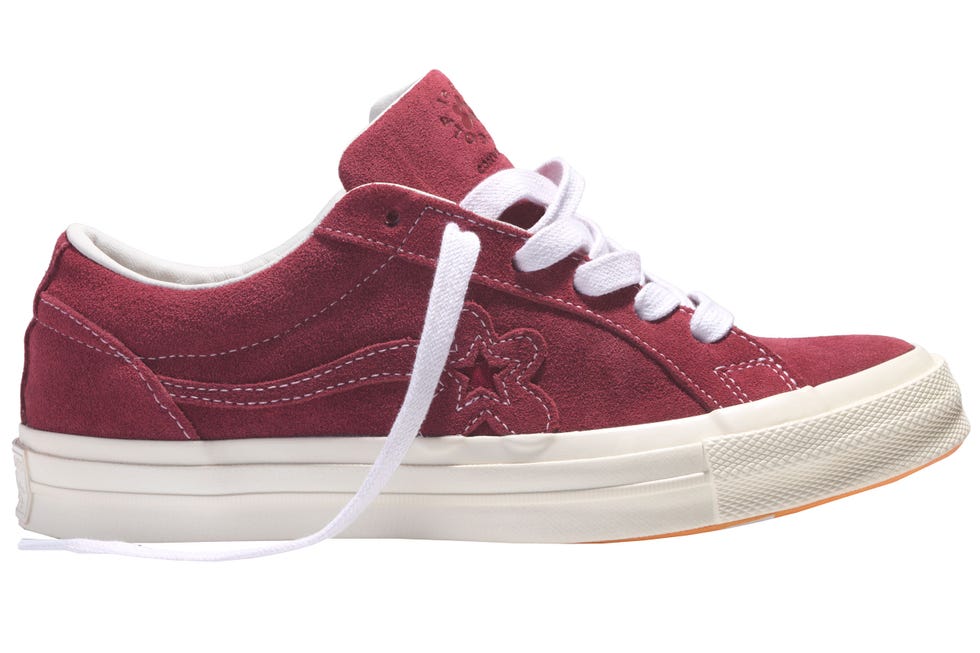 ​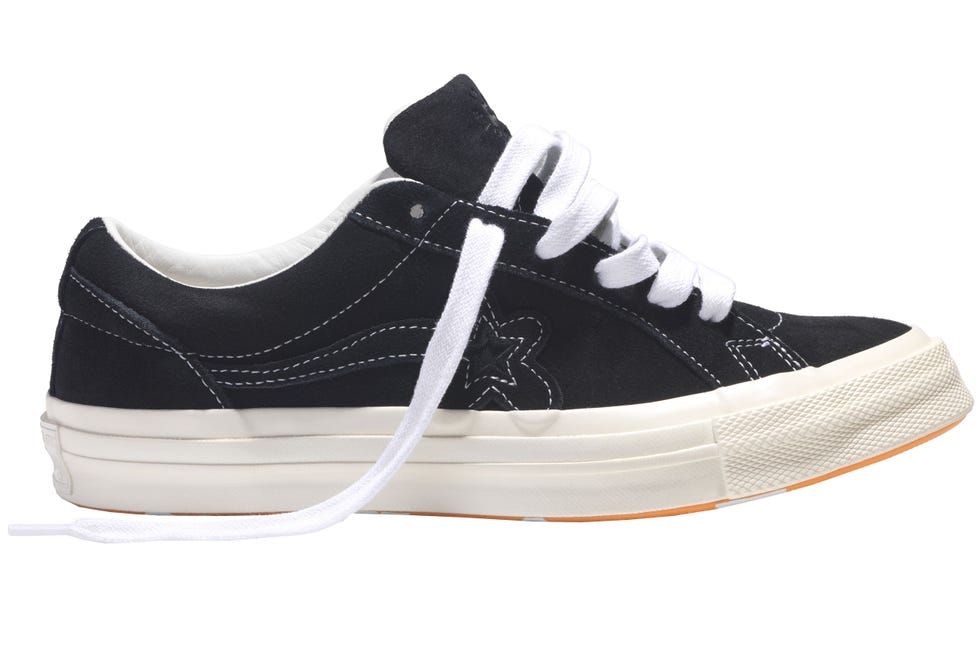 ​