By Chuck "Jigsaw" Creekmur
(AllHipHop Opinion) I wrestled with it the whole day: "To go or not to go?"' To the protest rally that convened primarily in defense of NFL free agent Colin Kaepernick in New York City today.
The one-time Super Bowl caliber quarterback soon became infamous for another distinction: using his massive platform to protest the scourge of police brutality. His protest was quiet and legal, protected by the coveted First Amendment. However, taking a knee during the National Anthem is a no-no in America. The result? Americans (and apparently, the NFL) became enraged over his desire to stand up for the murder and violence against People of Color. That. Part.
I have been a fierce supporter of Kap. I believe him to be a good man that has risked it all for a most just cause. He has consistently put his money, reputation, career and body on the line for the betterment of people all over the world.
But his detractors don't care much about the good he does off the field. For the past year, they expressed he should just be "happy" this country of ours has made him get rich within the confines of professional sports. Gotcha.
Flash forward to this week. As the New York City march approached, I went through a wide range of feelings. Guilt. Sadness. Apathy. Anger. Pity. Even love. My friends and I have been in solidarity with Kaepernick who stands on the shoulders of true giants who fearlessly used their platform as a successful athlete to take a stand a la Muhammad Ali, Jim Brown and Kareem Abdul Jabbar.
Today. When it was time to head to NFL's Manhattan headquarters, I instead decided to work on my company and hit the gym. Those reading this may think the pessimist in me won. Nah. Here are the primary reasons for me to instead, sit down for the man who has kneeled for us.
1) I remember what professional sports did to Craig Hodges. Remember Craig Hodges, the NBA player with a hand hot as Larry Bird? In 1992, he went to the White House in a dashiki after the Chicago Bulls won the championship. He handed President George H.W. Bush a letter that addressed a myriad of concerns regarding African American communities, the government and more. Hodges, despite being a superior shooter and champion, found himself unsigned by any basketball team after that moment. He was white-balled. See, there are systems we see and others we don't see. There was no boycott. No major outcry. And I recall no players stood by Hodges. There are players here and there supporting Kaepernick, but until the players stand up in force we won't see true results. (FYI: Craig Hodges continues to be a highly respected and active community member.)
2) Most fans aren't willing to opt out completely. I love football like anybody else, despite my Philly Eagles being unable to secure a Super Bowl trophy (((Insert jokes here))). Seriously, what good is it that Kaepernick gets a job in the league, which he probably won't. Say he does…what next? Do we all collectively slither back in to our comfort zones as the highly problematic issues of race are simply buried under a false sense of accomplishment? Probably.
3) Overall, there are too many issues right now plaguing the NFL and society doesn't really care. I mean, most Americans loathe Kap. If they don't hate him outwardly, they are frighteningly silent. The NFL is a huge business, one that I cannot fully fathom, quite frankly. But I care that allegedly rapists are allowed to play. I care that guys are beating their wives and significant others, but allowed to hold a job. Mike Vick chastised Kaepernick, but a few years ago, he was the poster child for injustice with those damn dogs. The people upset with Kap don't even squawk at these matters. We have our priorities all wrong overall. I mean, seriously - y'all still let R. Kelly gyrate and grind all across the world. I digress.
4) My time is better served. I work really hard in life. Obsessively hard. In fact, football represents something simple to me: a time to take it down a for a few. Escapism. That is what sports are for most people, a way to get farther from these really unpleasant realities. Back in the Roman Empire days, gladiator sports were a means to distract people from war, "erase" governmental screw-ups and amuse folks in a most savage way. Sound familiar? It also served to "quiet" them and, of course, help the common person escape reality. Avoidance.
I'm going to avoid football and deal.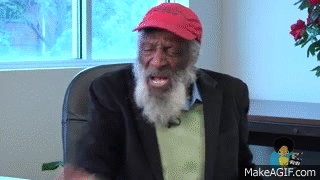 5) Last but not least, I am tired. I have been to a lot of rallies, protest marches all the way back to the 90's. I am not a professional marcher so I am sure there are people far more fatigued that I am. Dick Gregory (Rest in Peace!) died and I prayed that his soul was at ease. However, I was nearly consumed with melancholy knowing that he fought so hard, only for the country to be in this place. This woeful place. He once said, "When I go to the football game and see it, I see slavery all over again." I am absolutely certain some good came out of this show of force and unity for Colin Kaepernick, that was right at the NFL's New York headquarters. But, may we have real talk? It is football. Sure, Kap's plight is highly representative of a larger issue, but we have to remember that he is fighting for those larger issues. Not football.
We have sustained efforts to get our communities right, but we need more. Way more. I understand that progress takes time, but I sense our old tactics are increasingly ineffective in the evolution of resistance. We need some new tactics in our quest for justice, power and quality. I don't claim to have all of those answers, but I assure you…I will inhale deeply when that fresh air comes in.
"The function, the very serious function of racism is distraction. It keeps you from doing your work. It keeps you explaining, over and over again, your reason for being. Somebody says you have no language and you spend twenty years proving that you do. Somebody says your head isn't shaped properly so you have scientists working on the fact that it is. Somebody says you have no art, so you dredge that up. Somebody says you have no kingdoms, so you dredge that up. None of this is necessary. There will always be one more thing."― Toni Morrison
The racism is real. Some of these other actions, headlines, memes, updates, tweets, rhetoric…are just fluff meant to keep your mind off of the real work, the real injustice, the real people in need.
Kap should know, despite all of his dedication, sacrificed and generosity, he may just be "one more thing" at this juncture.
Chuck Creekmur is the CEO of AllHipHop.com, a public speaker and, yeah, he marches too.
Photo: Jean-Andre Antoine @jaaphotos. Used by permission.