50 Cent Gets The Bag From Starz
illseed
50 Cent may have bullied those nice people at Starz into giving him the big money bag!
(AllHipHop Rumors) Normally this is new, but I am wondering about this. 50 Cent seemingly went on a rampage! He was bitching at Starz like the network stole something! He was like "Watch Power's finale and then CANCEL STARZ!" Sounded like some real fightin' words! But a few days later, it seems like 50 Cent has actually secured the BAG from Starz. I'm confused! Not only did he lock in "Power," but he also got several other shows, per IG.
https://www.instagram.com/p/BYrNiwYlwgj/
https://www.instagram.com/p/BYrG7sgFj4_/
Well, that's what's up! BMF? Can't wait! Congrats to all involved!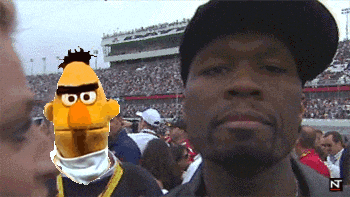 ​