The word on the street is that Kim Kardashian only wants you to sees THIS the next time you see her:
There is a new rumor that says that Kim K. ain't trying to leave the house until she has shed all of her baby weight. That's certain to be a hard feat since she gained so much. But, never count out a personal chef, money and Kanye West.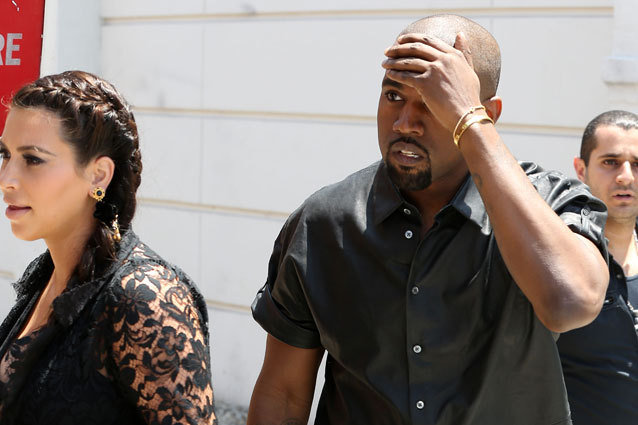 Also, it looks like Kanye will go at any length to protect him, Baby North's and Kim's privacy. Peep:
"It may seem slightly paranoid, but he's deadly serious about it. Kanye's terrified they could be the target of a kidnap attempt – or worse. There are a lot of crazy people out there and he keeps saying he'll do whatever it takes to keep his family safe."
A baby double!
Y'all gonna leave Ye alone!
They keep us talking, but if we stop talking about them then they should worry! -illseed.
Illseed, Out.
GET INTERACTIVE WITH ALLHIPHOP.COM!
Follow us on Twitter! Like us on Facebook!
Email illseed rumors: kingillseed@gmail.com