50TH ANNIVERSARY OF HIP-HOP:
INAUGURAL HIP-HOP CULTURAL SUMMIT
Presented by:
AllHipHop.com and the Delaware Art Museum
Saturday, October 7, 2023
10 AM to 4 PM
Admission is free and open to the public. Registration is strongly encouraged!
REGISTER NOW
DESCRIPTION:
A unique and distinguished community event focusing on culture, music, tradition, understanding, and celebration of Hip-Hop. At least 1,000 people are expected to attend.

PURPOSE:
To connect the Museum with the larger community of Delaware and honor the numerous individuals who call our community home.
REGISTER NOW
EVENT
HIGHLIGHTS
Understanding the foundations of Hip-Hop
Exploring how Hip-Hop culture has brought to light the struggles within inner city environments
Celebrating how the culture empowered these communities through music, dance, art, and knowledge.
REGISTER NOW
ACTIVITIES
ART EXHIBITIONS
PANEL DISCUSSIONS
DJ BATTLE
DANCE AND POETRY PERFORMANCES
REGISTER NOW
TARGET AUDIENCE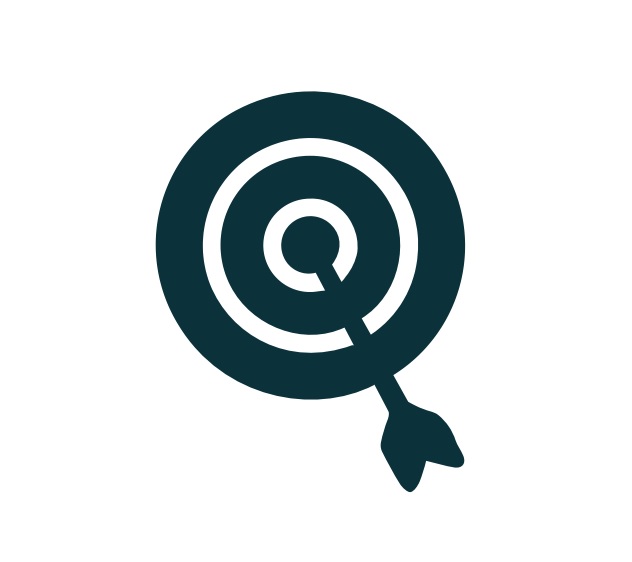 All ages
Families
Youth and students
Multicultural audiences
REGISTER NOW
Hip-Hop Cultural Summit Itinerary at the Delaware Art Museum
10:00 AM
Doors Open
Throughout the Day – Murals and graffiti exhibitions outside
10:30 AM – 11:15 AM
Guided Tour
Throughout the Day – Explore the history of Hip-Hop in Delaware through photos, news articles and music.
11:15 AM – 12:00 PM
Exhibit
Break Dancing Exhibit
(Note: Crowd circulates during this time)
12:00 PM – 12:50 PM
Panel 1: Delaware Legends of Hip-Hop
Panelists: Young Guru, Hezekiah, Marchitect, Flex and Hated, Grand G
Facilitator: Richard Raw
1:00 PM – 1:50 PM
Workshop: Breakdancing 101
Featuring: Hip-Hop Fundamentals
2:00 PM – 2:50 PM
Panel # 2: Women In Hip-Hop
Special Guest: MC Sha Rock, aka Hip-Hop's first woman emcee.
3:00 PM – 3:30 PM
Demonstration: DJ'ing 101
Featuring Grandwizzard Theodore
4:00 PM – 5:00 PM
Panel Discussion: Insights from the Legends
Panelists: Grandmaster Caz and
Joe Conzo
Facilitator: Chuck "Jigsaw" Creekmur
5:00 PM
Closing Remarks
REGISTER NOW
Note: Panelists and times are subject to change. Attendees are encouraged to check for updates and announcements.
For sponsorship and vendor information email 50@allhiphop.com
Confirmed Panelists and Guests
Grandmaster
Caz
got his start in Hip-Hop in 1974 and is widely known as one of Hip-Hop's 1st and Greatest Emcees (Ranked #11 Greatest MCs by Blaze Magazine) of all time!
Read More…
Referred to as a member of Hip-Hop's "Holy Trinity of Emcees" along with Melle Mel and Kool Mo Dee, Caz Co-wrote "Rappers Delight," Hip-Hop's 1st Top 40 hit peaking at #36 on the Billboard Top 100. "Rappers Delight" would go on to be ranked #251 on Rolling Stone's list of the 500 Greatest Songs of All Time while ranking #2 as Best Hip-Hop Song of All Time by Rolling Stone & VH1 before its induction into the Grammy Hall of Fame in 2014.
With his platinum collaboration on the hit single "Downtown" with Grammy Award-winning duo Macklemore & Lewis peaking at #12 on the Billboard Hot 100 in 2016, Grandmaster Caz is officially the Hip-Hop Recording Artist/Emcee with the longest-running tenure atop the Billboard Hot 100 Charts.
Originally known as Casanova Fly, Caz teamed up with DJ Disco Wiz forming one of Hip-Hop's early crews, The Mighty Force, en route to becoming Hip-Hop's first simultaneous Dj/Emcee. Caz and Wiz are credited for being the first DJs to create a mix plate (Hip-Hop's first mixed dub recording) in 1977 when they combined sound bites, special effects, and paused beats. In 1980 Caz became the Captain of the legendary Coldcrush Brothers, who were featured in the world's first-ever Hip-Hop film "Wildstyle" before going on to be widely regarded as one if not the most influential groups in Hip-Hop history.
Everyone from Will Smith, Jay-Z, Eminem, Tupac, Biggie, Nas, DMX, Run-DMC, Big Daddy Kane, Bumpy Knuckles, The Wu-Tang Clan, and more credit Caz and his Coldcrush Brothers as early influences. In his memoir entitled "Will," Will Smith wrote, "Grandmaster Caz was singlehandedly, undeniably the greatest influence of my Hip-Hop life. I wanted to be just like Caz. In a way, Caz validated and unleashed a part of me that I never thought anybody would even care about. He made it ok for me to be me." Jay Z famously rhymed, "I'm overcharging ni**as for what they did to the Coldcrush" on his hit single "H to the Izzo"!
In constant demand for for interviews from media outlets all over the world, Caz has been a recent guest on Sway's Universe podcast (2.49 million subs), The Drink Champs Podcast hosted by N.O.R.E and DJ EFN, VladTV, and Math Hoffa's "My Expert Opinion" podcast (716k subs). Caz also hosts his own Sirius XM Radio Show, "That's the Joint," on LL Cool J's Rock the Bells Radio on Sirius XM Channel 43.
Grandmaster Caz has also starred in the Netflix documentary "Hip-Hop Evolution," which won 2 Canadian Screen Awards (Canada's Academy Awards) for Best Documentary Series and Best Documentary Editing, an International Emmy Award, a Peabody Award for Best Documentary and a Canadian Cinema Editors Award. Caz is also featured in Ice-T's "Something from Nothing – The Art of Rap," which debuted at the Sundance Film Festival, while his Casanova Flypersona is prominently featured in the Netflix hit series "The Get Down."
MC
Sha-Rock
Born in Wilmington, North Carolina her parents decided to move the family to New York City in the late 1960's.
In the early 1970s a musical genre was born in the tough neighborhoods of the South Bronx. Talented teenagers with plenty of creativity and imagination began to develop a new street style; referred to as Hip-Hop. It provided a combination of rhythms and melodies from existing records, mixing them up with poetry chronicling life in the 'hood.
MC Sha-Rock is a historic element of history, often referred to as the "Luminary Icon" or the "Mother of the Mic". As Hip Hop Culture's first influential Female Rapper/MC; she built a solid foundation that inspired young women and men to embark on
Read More…
1976– Established as a b-girl/break dancer.
1977– MC Sha-Rock later elevated to become Hip Hop Culture's First Female Rapper/MC as part of the legendary rap group called "The Funky 4"and later the "Funky Four +One More"
MC Sha-Rock is the First Female Rapper/MC whom appeared on over 500 authentic Hip Hop flyers
The First Female Rapper/MC to be recorded on Hip Hop cassette tapes
The First Female Rapper/MC to usher in MC rap battles against Grandmaster Flash & The Furious ⅘, a new style of cadence/form, rhythmic rhymes and rap routines
The First Female Rapper/ MC to have a hype and all female security crew
The First Female Rapper/MC to use the echo chamber; whom the legendary Run DMC group later adopted and credits MC Sha-Rock.
1979– From park jams to legendary Hip Hop venues, MC Sha-Rock became the 1st authentic Female MC/Rapper of Hip Hip Culture to sign a recording contract and release a rap song with the Funky Four Plus One More.
For over 4 decades MC Sha-Rock has contributed to the Hip Hop movement and its culture.
1981– MC Sha-Rock became the First Female MC alongside the members of the group to make an appearance on "Saturday Night Live" hosted by Deborah Harry from the legendary rock group "Blondie".
Making them the first Hip Hop group to appear on national television.
1981– MC Sha-Rock appeared on the ABC Network 20/20 special "Rapping to the Beat" hosted by HughDowns.
Her work includes several appearances in many documentaries such as ABC Network, CBS Network, BBCBroadcasting, Netflix, Showtime, B.E.T. and A&E Broadcasting ect.
1984– MC Sha-Rock was featured in the iconic movie "Beat Street" as the "Us Girls" directed by Stan Latham and Produced by Harry Belafonte.
2008– MC Sha -Rock has lent her likeness and voice for the 2009 Mitsubishi commercial; which aired during the MBA finals.
MC Sha-Rock has been labeled by her peers as the most celebrated Hip Hop female Pioneer Rapper/MC from Hip Hop inception; from fellow artists such as Fat Joe, Run DMC, Beastie Boys, Sean "Puffy" Combs, Fab 5 Freddy, MC Lyte and countless Hip Hop lovers around the world whom followed her career throughout her tenure.
She has collaborated with many international/artists to include Ice T, Nas, Big Daddy Kane, Celo, Marley Marl, Kurtis Blow, Grand Puba, Melle Mel, MC Spice, Malcolm McLaren and Angie Stone
MC Sha-Rock has been featured in magazines such as Rolling Stone, The Source, ALL HIP HOP, HIP HOP DX, Essence, Compulsive, POP Sugar, Vibe, Blanc, etc.
Several books were written by Hip Hop historians and authors, acknowledging her dedication and commitment to Hip Hop Culture
Rolling Stone Magazine named The Funky 4+1 More's Hip Hop Rap song titled "That's The Joint" as one of the 50 greatest rap songs of all time.
In April 2013, MC Sha-Rock was appointed as a National Advisor for the Cornell University Hip Hop Library Collection. She was appointed to sit on the Advisory Board for the Universal Hip Hop Museum; scheduled to open in the Bronx, New York (2024)
Throughout MC Sha-Rock's tenure and journey in Hip Hop Culture, she has received several awards and honors for her contributions to Hip Hop Culture.
MC Sha-Rock has received honorary awards from local council members and state senators, honorary award from the Council of the City of New York, "The Women of Distinction Award" by The Hip Hop Culture Center in Harlem, New York, A&T State University North Carolina for her involvement as a female Pioneer MC that helped lead the culture of Hip Hop
May 2023– In honor of the 50th Anniversary of Hip Hop Culture; MC Sha-Rock became the First Woman and Rapper/MC to receive a key to the Bronx, New York, presented by the Bronx Borough President Vanessa L. Gibson
Since 2019, MC Sha-Rock day has been celebrated by the 12th district of the Bronx, New York. In honor of the 50th Anniversary of Hip Hop Culture; A proclamation from Eric Adams " Mayor of New York" therefore proclaim that as of Saturday June 3, 2023; MC SHA-ROCK Day will be officially celebrated across all boroughs of New York City
June 2023– In honor of the 50th Anniversary of Hip Hop Culture; MC Sha-Rock received the "Presidential Lifetime Achievement Award" and a Presidential Medal presented by Dr. Khalilah Camacho Ali, former wife of Muhammad Ali.
June 2023– In honor of the 50th Anniversary of Hip Hop Culture; MC Sha-Rock received a Music, Impact, Culture & Society Special Tribute Award, from the State of Michigan & State Senator Sarah Anthony; along with a Proclamation for the Mayor of Lansing, Michigan.
MC Sha-Rock serves as an Adjunct Professor at Bowie State University. She continues to educate and lecture at Universities and College Campuses around the world on the origins of Hip Hop Culture; from its inception
The New York City Museum of Transit Authority has a subway map on 174th street in the Bronx in honor MC Sha-Rock
MC Sha-Rock presently serve as a Radio Host on LL Cool Jay's Rock The Bells Radio Station
Joseph
Conzo, Jr.
The New York Times, heralded Joe Conzo Jr. as "The Man Who Took Hip-Hop's Baby Pictures." The long and perilous journey of his photographic images had finally captured the gaze of mainstream America.
Read More…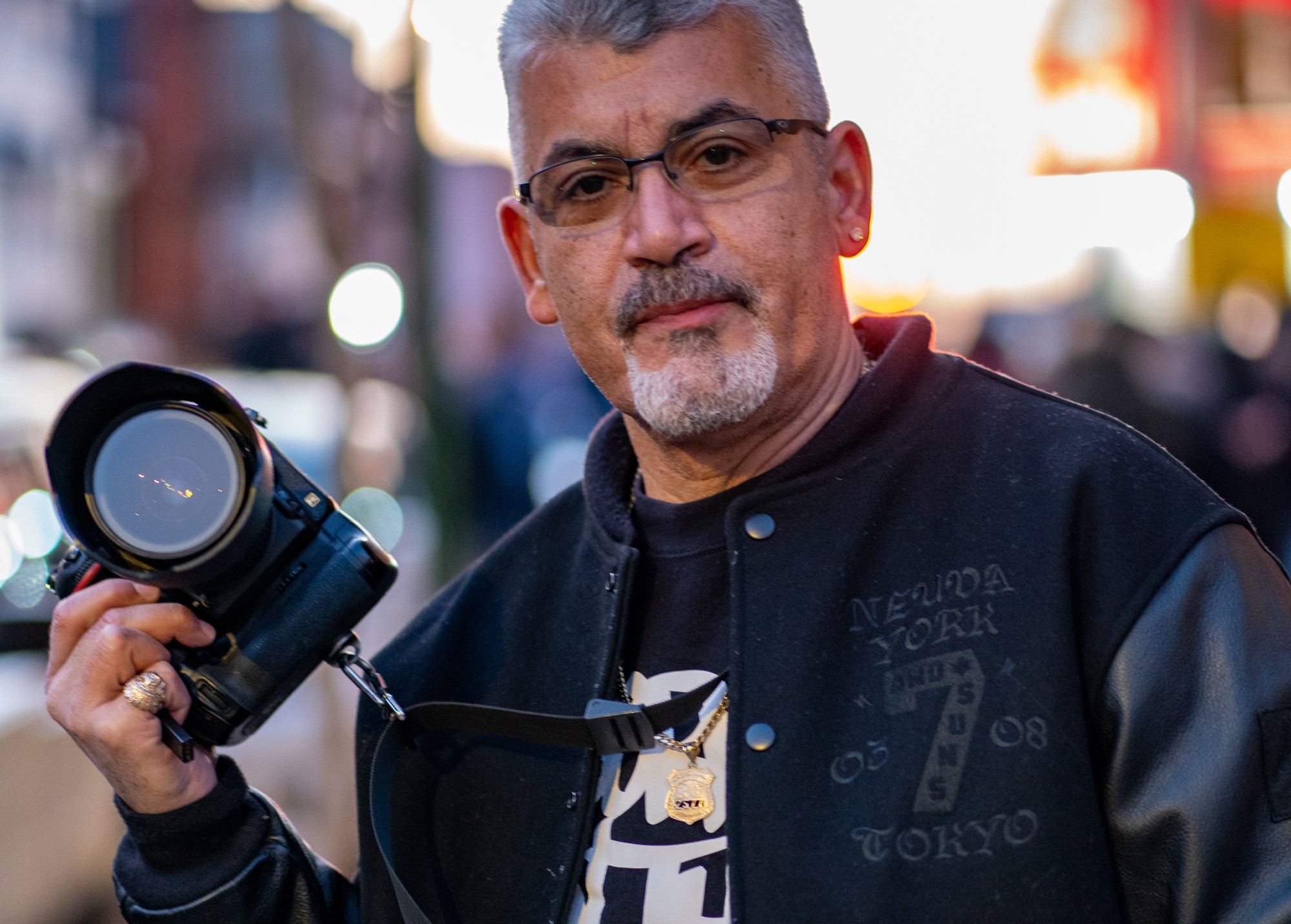 Born and raised in the Bronx, Mr. Conzo acquired a passion for photography as a young boy attending the Agnes Russell School on the campus of Columbia University. He continued his formal artistic education at the School of Visual Arts (NYC). He also received certification as a Combat Medic. Later, he would join the New York Fire Department as an Emergency Medical Technician. It was his role as an EMT that delivered him to the World Trade Center on the morning of September 11, 2001.
All the while, he continued his photography and published a seminal book on Hip-Hop culture that has received worldwide acclaim —"Born In The Bronx: A Visual Record of the Early Days of Hip Hop" (2007). In 2008, this entire collection of images became part of a permanent archive housed at Cornell University. The digitization of over 10,000 of Mr. Conzo's film images has already begun—progress can be viewed at the Cornell University Library's website. This collection is regarded by genre experts and academia as an important lens into the roots of Hip-Hop culture, the Urban NYC landscape of the 70's and 80's, and an integral source for any serious discourse on the movement.
Copyright © 2020. All Rights Reserved.
Grandwizzard
Theodore
aka Theodore Livingston, is the creator of the scratch and needle drop, featured in the first Hip-Hop movie "Wild Style" and featured in the film "Scratch," He travels around the world teaching Hip-Hop classes and playing venues. His life story was detailed in the Netflix series "The Get Down."
Read More…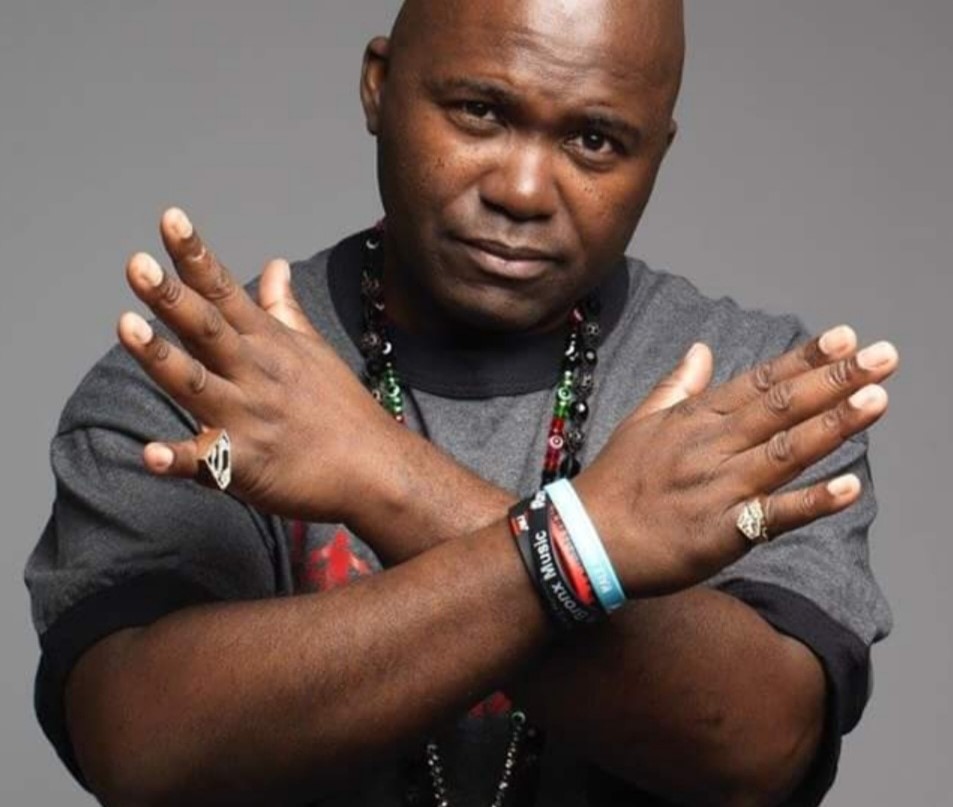 As a child growing up in the South Bronx, young Theodore was always attracted to the music emulating from the speakers of his brothers Mean Gene and Cordio – the legendary L Brothers. As fate would have it, he eventually began experimenting on his brother's turntable when no one was watching. 
One fateful day in P.S 63 schoolyard, young Theodore, to everyone's surprise, stood on a milk crate (as he was too small to reach the mixer) and began cutting the record back and forth and forth and back. He was a blur going side to side when, in the middle of the mix, he backspinned the record and began scratching to the beat. Little did he know that at that instance, he invented the art of scratching and the rest, shall we say, is history!
Grandwizzard Theodore has taught classes at the NYC Scratch Academy since 2002. He has also served as DJ for Kurtis Blow, Roxanne Shante, Melle Mel, Force MDs, Big Daddy Kane, and KRS-One.
Grandwizzard Theodore awards:
2000 – Source Lifetime Achievement Award
2001 – Vanguard Lifetime Achievement Award
2002 – Rane Best Performer Award
2002 – DMC DJ Hall of Fame Award/Global Lifetime Achievement Award
2006 – Numark Milestone Award DJ Innovation, Walk of Fame Award
2007 – Premier Party Award
2009 – Temple of Hip-Hop Award
2012 – Fearless Lifetime Achievement Award
2014 – The first DJ to receive the Guitar Center Rock Walk of Fame Award with ‪Grandmaster Flash‬ and Grand Mixer DXT.
Four proclamations – 2003, 2006, 2008, 2014.
Young Guru
(born February 27, 1974), professionally better known by his pseudonym Young Guru, is an American audio engineer, record producer, disc jockey, and record executive from Wilmington, Delaware. 
Read More…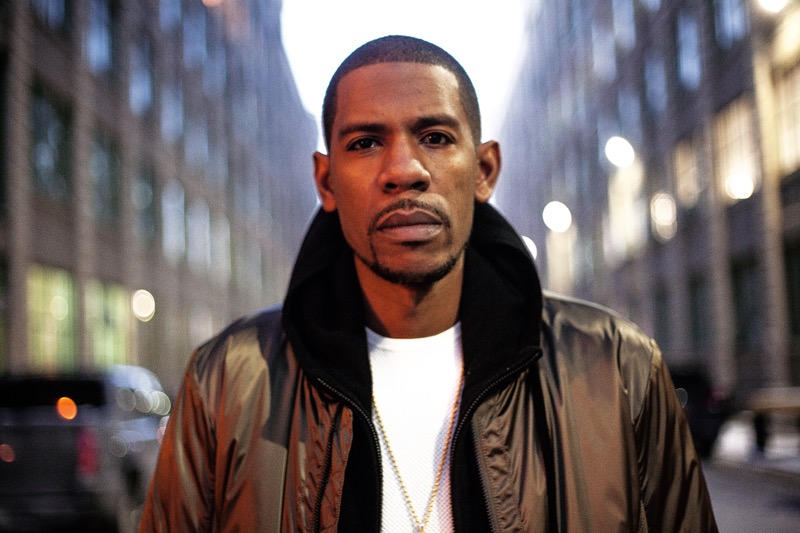 In 2019, Young Guru won a Grammy Award for Best Urban Contemporary Album for mixing the album Everything Is Love by The Carters. 
He has worked with many leading recording artists, most notably Jay-Z and Kanye West, and an April 2015 The Wall Street Journal profile called him "the most famous and successful engineer in the history of hip-hop."
"GROUCHY" GREG
WATKINS
As the Founder of the urban Web site and music destination, AllHipHop.com, Grouchy Greg Watkins is fulfilling his childhood goal to be an entertainment business pioneer and entrepreneur.
With his partner, Chuck "Jigsaw" Creekmur, Grouchy Greg has built AllHipHop.com into the Internet voice of hip-hop culture.
Read More…
Born in Albany, N.Y., and raised in Newark, Delaware, Grouchy Greg was intrigued by hip-hop from the age of six.
He briefly flirted with a recording career as a member of his rap group, The Outfit, and in 1993 launched his label, Oblique Recordings.
While pursuing a career as a music label owner, Grouchy Greg attended the Art Institute of Philadelphia, studying audio engineering and marketing and graduating with an associate's degree in music business and advertising.
AllHipHop.com officially launched in 1998, and the website has since won numerous awards, including the Rising Star Award from Black Enterprise, as well as a coveted BET Award for BestHip-Hop website. The website has been nominated 12 times for a BET Award.
Grouchy Greg is involved in every aspect of AllHipHop.com's operations, including the editorial, technical, and advertising stacks.
He has been featured on numerous radio shows and has been cited in print, and TV shows ranging from Billboard to The New York Times, as well as CNN, MTV, BET, FOX, Fuse, E!, TVOne and others. Grouchy Greg is also the co-founder of CollegeHipHop.com, the KR38R app, and serves as a consultant for various tech companies and websites.
Over the years, Grouchy Greg has overseen partnerships with i-One, Vibe, Complex, The ArenaGroup, Google, EZOIC, and others.
Most recently, Delaware Governor John Carney appointed Grouchy Greg to the board of the Delaware Arts Council, the state body responsible for awarding tens of millions of dollars in grants to the arts community each year.
Chuck "Jigsaw"
Creekmur
has amassed respect as a thought leader, trendsetter and trailblazer in several industries, entertainment industry, technology as the co-founder and co-CEO of AllHipHop.com. By creating a unique path in internet content curation, distribution, and technology, he has directed one of the most successful and respected sources of urban culture news and information in the world. Along with being a driving force in music media, his passion and endeavors as a mentor and public speaker continue to grow nationally.
Read More…
After graduating from The University of Delaware, Creekmur moved to New York City where he served as a music news producer for BET.com, as well as writing for several publications. Chuck has interviewed notable entertainers and pop culture figures including Shaq, LL Cool J, Jamie Foxx, Floyd Mayweather, Jr., Queen Latifah, Ice-T, Jay-Z, Snoop Dogg, Nick Cannon, Denzel Washington, Viola Davis, Mekhi Phifer, Drake, Common, Ludacris, Kendrick Lamar, T.I. and numerous others.
Creekmur takes pride in being an innovator, who is constantly ahead of the curve and found those same attributes in his soon-to-be business partner, Greg "Grouchy" Watkins, who attended Glasgow High School with him in Delaware. After reconnecting they united to make history creating AllHipHop.com, the first Black-owned source for Hip-Hop news and culture on the Internet.
With the internet still being a new outlet in the mid-90's, Creekmur recalls knowing "the 'Net would be my forum to promote my writing, artwork and creative talents to the world."
While the passion for media and music are still there, Creekmur has transitioned and found his calling to expand beyond Hip-Hop. New visions include social justice, community engagement, and public speaking, particularly to youth. He is dedicated to speaking about the social organizations and universities across the country in the "spirit of community-based activism." He states, "We are the voice of the community," and that is something that won't be taken lightly. He has had the opportunity to speak at The White House, SXSW, Social Media Summits and the first Historically Black Colleges and Universities (HBCU) based TED Talks. Through his activism and community outreach, he looks forward to one day establishing a formal AllHipHop.com mentorship program in the coming years.
As a cultural critic and pundit, he's been featured in VIBE, The Source, Complex, GIANT, National Public Radio (NPR), BET, TVOne, VH1, The E! Channel, MTV, The O'Reilly Factor, USA Today, The New York Times, New York's Hot 97 FM and numerous other outlets.
Lyrical wordsmith and music phenom, Adelumo aka
Richard Raw
is taking the industry by storm with his unique blend of soul, spoken word, funk, African Centered Cultural hip-hop.
Born on the cusp of the of the 1980s hip-hop boom, Raw is influenced by hip-hop greats Public Enemy, KRS-1, Rakim, The Roots and Nas as well as soul artists Curtis Mayfield, Marvin Gaye and Stevie Wonder.
Read More…
After years in the music industry, performing nationwide and building a vast collection of hip-hop and neo-soul music, Richard Raw has found his niche, combining soul with hip-hop and invigorating, thought-provoking lyrics.
Raw was awarded an artist grant from the Delaware Division of the Arts and produced a short film "Orisa Soul," which is currently on tour in theatres throughout the US.
Richard Raw is also the Program Director for Culture Restoration Project, Inc. a non profit organization that focuses on youth programming.
Raw created the Hip-Hop based Program Beyond Those Bars where he serves over 500 youth yearly in schools and community centers. Raw is a true artist, organizer, educator and community activist.
Fred Ones
began his journey into the twin worlds of visual art and music at a very young age. In the decades that followed he has made his mark on Hip-Hop culture, as a gifted visual artist whose work has been observed by thousands all over the world.
Read More…
He has also distinguished himself as a master audio engineer who has worked with KRS-1, Melle Mel, and Kool Keith, as well as many other Hip-Hop legends and independent artists.
He currently co-hosts a weekly Hip-Hop radio show, Guerrilla Grooves Radio and he continues to record, mix, and master for both established and emerging musicians of various genres.
DJ Soulbuck
is known as one of the most eclectic and legendary DJs throughout the Tri-State area and Worldwide, most noted for his tour with Hip-Hop Icon Doodlebug Cee-Knowlede of Digable Planets and DJ sets for Rah Digga, Pacewon, The UMC's Miilkbone, Wise Intelligent, and more.
Read More…
In 1982 DJ Soulbuck "caught the bug" when he first heard Grandmaster Flash "Live at the Convention". His uncle demonstrated those skills, and it was at that moment he knew his life would never be the same. He continued to watch his father and uncle spin and make tapes throughout the years. At age 10 his father took notice that his attention, passion, and eagerness for the craft was much more than your average phase and gave him a shot by allowing him to cue up records. Later that year, he landed his first DJ gig for his aunt's wedding. An experience that prepared him for a journey that he has yet to look back on!
During his teenage years and early adolescence DJ, Soulbuck would practice and perfect the craft religiously and daily. In 1994 as he entered adulthood and had his own setup, he began creating mixtapes for people in the neighborhood. That led to a big break for him when one of his mixes was played on air on WKDU 91.7 in Philly. This sparked quite the local buzz and notoriety around the way and from that evolved DJ Soulbuck! Buck, a given nickname from the neighborhood combined with his Pete Rock Soul Brother #1 inspiration, it was only fitting he began his career as DJ Soulbuck. From 1997-1998 he was the house DJ at Club Smoke and Club 3737 in Philly, alongside DJ Kid Swift. In 2003 he was the house DJ at Snow Hill Lounge in Lawnside Jersey. Within weeks DJ Soulbuck had the venue packed from 50-300 people! In 2005 Soulbuck's local career took an unseen turn when he met Doodlebug of Digable Planets at Sigma Studios. Doodlebug immediately was taken aback by his natural skills, and perfected sounds and beats that he offered Soulbuck an opportunity to come on tour with him. From 2005-2011 he did just that and received international fame! To add to the mix, he's also spent time as DJ on Boom 107.9 FM, WCCG 104.5, WPRB 103.3 FM, CBS studios, as well as WUSB 90.1 FM & 107.3 FM.
When he is not on the airwaves, or at venues and clubs, or collaborating with artists on albums and other projects, you can find DJ Soulbuck in full swing at private parties, birthdays, festivals, other major events, and weekly on BeatMinerz Radio and UTM Radio.
For consultations on private events, DJ sets, and features contact PR Marissa MJ Savino at mjspokenword@gmail.com or @mjshiphopconnex on all platforms.
Connect with DJ Soulbuck on Instagram @djsoulbuck and on Twitter @djsoulbuck1
The Street Sickness Show on BeatMinerz Radio http://www.beatminerzradio.com/index#/the-street-sickness-show/
Marcus
"Marchitect" Watkins
is a distinguished figure in the Hip-Hop arena, originating from the vibrant city of Newark, Delaware.
His artistic journey is a testament to his unyielding dedication and innovative approach to music.
Read More…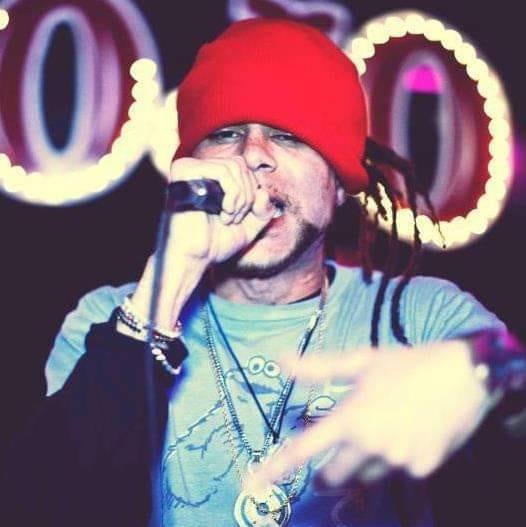 As a pivotal member of The 49ers with group member Jas Mace, Marchitect played a significant role in releasing six critically acclaimed albums, notably dominating the iTunes charts in Japan, showcasing the group's international appeal.
The 49ers' track "Never Say Never" transcended borders, becoming the iconic theme song for the popular anime series "Danganronpa," further cementing their influence in the global music scene.
In the initial phase of his career, Marchitect was part of The Outfit, a group that made waves in the college radio circuit, setting a remarkable precedent for what was to come.
His expertise in production is evident through his collaborations with Grammy Award-winning artist Cee Knowledge of Digable Planets.
Moreover, his adeptness in creating resonant music has led to licensing agreements with prominent platforms such as Skype, Netflix, The X Games, and NBC Universal, expanding the reach of his musical footprint.
As a solo artist, Marchitect embodies the spirit of independence, constantly pushing the boundaries of creativity.
His performances are characterized by a dynamic energy, having graced stages alongside industry giants like Wiz Khalifa, Common, Ice T, The Wailers, MGK, and Styles P, among others.
Marchitect's commitment to nurturing an independent artistic path showcases his talent and his vision for a music industry where originality and authenticity reign supreme.
Through his journey, Marchitect continues to inspire, fostering a legacy that resonates with seasoned enthusiasts and new generations of Hip-Hop aficionados.
Flex & Hated
are a production duo consisting of two members from Wilmington, Delaware. The two began as a rap group named "Cipha" in the mid 90's, releasing 12-inch singles on the self-owned indie label Sojourn Records in 1995. The debut single "Rock Rock On" b/w "Scared to Die" charted on college radio and garnered the attention of several labels, including Robbins Entertainment and Spike Lees' 40 Acres and Mule imprint.
Read More…
The single was also reviewed in several major music publications, including Vibe Magazine and Rap Sheet. The single is considered a Hip-Hop classic and can be found online selling for as much as $300 for the rare vinyl.
The single lead to interest from major record label A&R's to produce track for submission to established as well as developing artists signed to the labels. Flex&Hated's first major placement as producers was with the Motown/Universal artist "Prophet Jones." This placement established Flex&Hated as professional producers, which led to relationships with A&Rs at several labels, including Atlantic, Def Jam, Violator Management, Capitol Records and many others.
During the next several years, Flex&Hated submitted tracks for many major label artists, including Rihanna, Janet Jackson, Jamie Foxx, Diddy, 50 Cent, and many others. Flex&Hated eventually landed a major placement on Bad Boy Records for platinum-selling artist Danity Kane with the song "Lights Out" in 2008. This placement earned Flex&Hated and Akeem Lee a gold plaque for their production on the #1 Billboard charting album Welcome to the Dollhouse. The album entered the Billboard chart at #1 the first week and remained at #1 for 4 weeks. The Flex&Hated produced song also landed at #1 on Billboard's "Bubbling Under Chart" in the 3rd week of March 2008.
In recent years, Flex&Hated have been focusing on music placement in the areas of film/TV, commercials and video games. Hated of Flex&Hated has begun to flex his muscle as an actor on several TV projects and was cast in a lead role for the feature film "Booo" slated to be released in 2024. Flex&Hated has also opened a multi-media production company and oversees the development of tv/film scripts and other forms of media production.
Hezekiah
Born into a diverse musical family in 1972 in Chester, Pennsylvania, Hezekiah blossomed as a prominent figure in the Hip-Hop scene. In 1982, his family moved to New Castle, Delaware, nurturing his growth amidst a rich tapestry of cultural experiences. This vibrant upbringing endowed him with a well-rounded perspective, which is reflected in the evocative lyrics from his 2015 release, "Dreams Don't Chase Themselves," particularly in the track "Coming Back."
Read More…
In 1997, Hezekiah immersed himself in Philadelphia's bustling Neo Soul movement, resonating deeply with the city's vibrant energy. Here, he initiated jam sessions and founded the Beat Society, a showcase illuminating the fine art of beat-making. His foray into music production and songwriting burgeoned with projects like the "Ishe Hezekiah Project" in 2011, and the formation of his alter ego band, Johnny Popcorn, which produced albums such as "The Crow" and "Totem Pole" between 2013 and 2020.
Hezekiah marked his debut in 2005 with the cult classic "Hurry Up and Wait," which was released through SoulSpazm. This success was followed by the critically acclaimed "I Predict A Riot" in 2007, listed as one of the favorite Hip-Hop albums of the year by AllMusic.com. His momentum surged with the 2010 release "Conscious P###," featuring prominent talents like Talib Kweli and Bahamadia.
In 2014, Hezekiah showcased his commitment to community engagement by initiating community workouts, fostering wellness among the populace. His innovation persisted with the 2015 release of the LP "Dreams Don't Chase Themselves," which not only showcased a short film and Jazz Deluxe Instrumentals but also propelled the Hip-Hop culture forward.
Despite suffering a brain aneurysm due to overwork-related stress in 2016, Hezekiah demonstrated resilience by returning in 2017 with the announcement of a new EP, "GODS." This period also saw him embracing the role of musical director and host of the Beat Society podcast. The same year marked the international collaboration with Polish artists Soulpete and Bodziers for the "Raw Road" EP, expanding his musical footprint globally.
As he recuperated, Hezekiah continued to delve into his trove of unreleased music, blessing his fans with fresh content. In 2021, he released "The Universe Does Not Reward Fear," followed by the 2022 EP "Moment In Time," a project recorded around 2012, which underscores his growth and evolving perspectives over the years.
Through his journey, Hezekiah has fostered a rich legacy in the Hip-Hop scene, cementing his status as a multi-talented artist, a resilient creator, and a beacon in the global music community.
T. Eric Monroe's
body of work features rare images and moments from the 1990s, chronicling the intertwining worlds of hip-hop, skateboarding, and hardcore. During the 1980s, Monroe skated and dabbled in photography. By the early 1990s, he had emerged as a sought-after cultural savant. He may have grown up in Somerset, a small suburban town in central New Jersey, and Monroe earned his reputation in New York City.
Read More…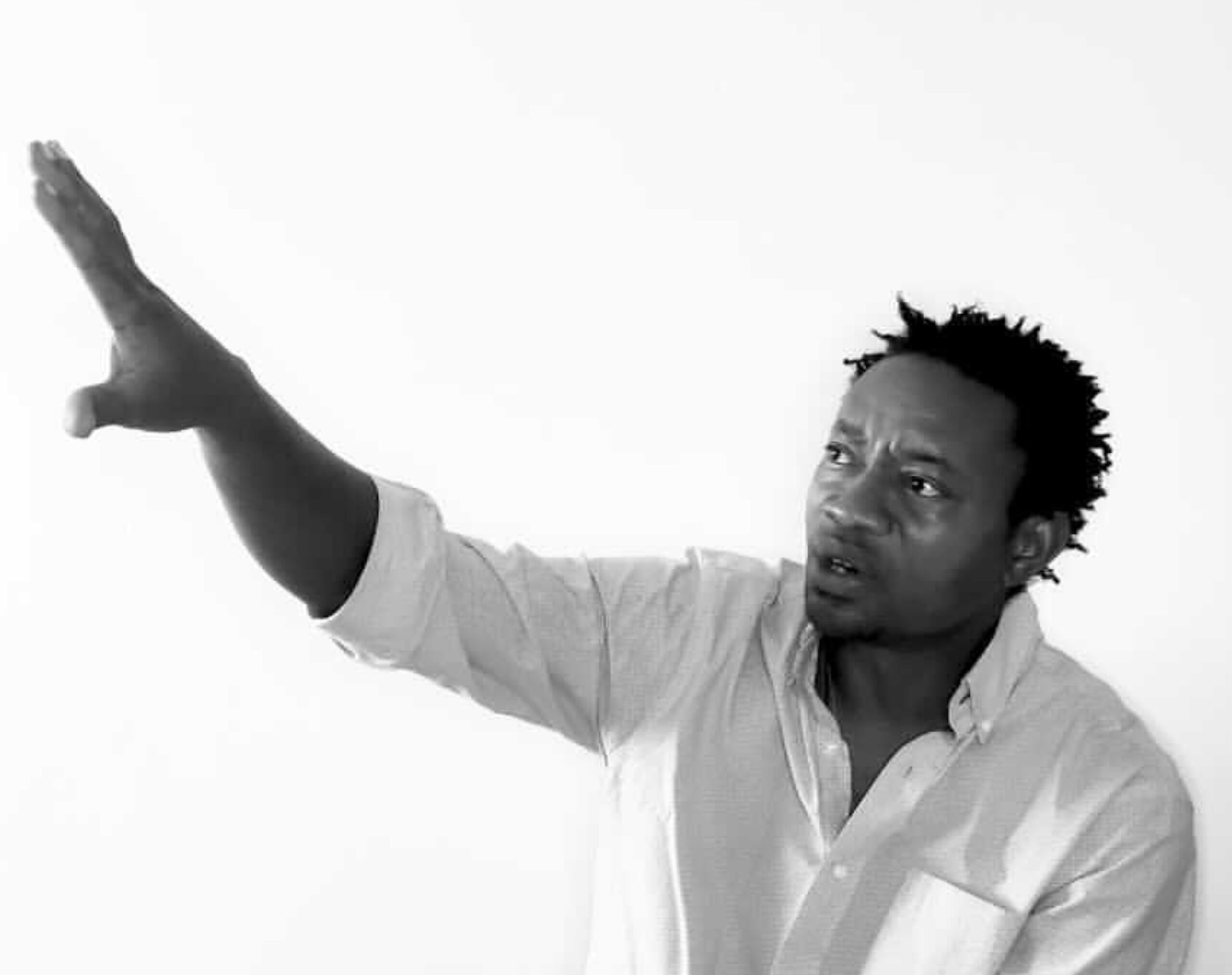 In 1988, during his junior year of high school, Monroe's photography work was published in Thrasher Magazine. By 1992, he was a regular contributor to the magazine, and his work was distributed internationally through stock photo agencies. In fall 1995, he became the photo editor of The Source Magazine.
Monroe became disillusioned with the hip-hop scene as the millennium approached. He shifted his focus towards producing an amateur skateboard league: The United Skateboarding Association (Beast of The East Contest Series). This helped Monroe carve out marketing opportunities seen, at the time, only by him. One of his first clients was Activision, for which he marketed video game titles like "Tony Hawk's Pro Skater" and "Wu-Tang Clan's Shaolin Style." Monroe went on to produce events for Tony Hawk and the "Got Milk?" campaign. He also worked closely with Marc Ecko to help market Zoo York, Complex, and "Marc Ecko's Getting Up" video game.
By the mid-2000's, Monroe was working for marketing agencies to craft campaigns for established and newly emerged brands, including Scion (Toyota), Sailor Jerry Rum, Red Bull, Skyy Vodka, and Aperol to name a few.
In 2010, Monroe observed his published work – originally released in print in the 1990s – appear on social media platforms. Around 2012, Monroe dug deep in his archive of 90's photographs. Recognizing an opportunity to present, again and for the first time, the portraits and features to an audience whose interest in hip-hop was renewed and fresh, across generations and populations, Monroe digitized and cataloged photos, Initially, he shared the resulting work and stories through social media. 
In 2019, he authored and self-published the first in what would become an iconic book trilogy: Rare & Unseen Moments of 90's Hip-Hop: Volume One, Two, and Three. 
Monroe's book series, which has been identified as one of hip-hop's cornerstone publications, provides imagery of the rap game's most influential artists' humanity and spontaneity. The impact of Rare & Unseen Moments of 90's Hip-Hop has been felt by artists, producers, and pioneers, and connected Monroe with a new generation of cultural savants.
Today, Monroe actively shares his work via showings at fine art galleries, appearances on photography and hip-hop panels, and collaborations with brands and creatives. His work is always reaching new audiences. 
Abundancechild
is a trailblazer for Indigenous culture. As a Venture Culturist she consistently sets new standards of creativity and excellence. She is widely recognized as a pioneer and authority in her ministries to uplift humanity and embodies a diverse range of roles from Professional Mother, to Chief Food Alchemist.
Read More…
Currently, Abundancechild is passionately channelling her efforts towards leveraging food as a catalyst for driving impactful social change. With a steadfast commitment to her vision, she aims to become a transformative force in humanity.
MeeShach Stennett Sr., 
 also known as "RadioShach," is an influential figure in Delaware who strives to improve the local culture. He was born to Jamaican parents and grew up in the Boogie Down Bronx, where he discovered Hip Hop at a young age. He attended Delaware State University and experienced HBCU culture firsthand.
Read More…
After 20 years in corporate America, MeeShach decided to start his own business, Minds Brand Management LLC, in 2021. Today, he partners with DSU's College of Business and Big Brothers Big Sisters of Delaware to promote his mission of inspiring future generations of Black Excellence.
Hip Hop Fundamentals
is an award-winning team of diverse professional Breakers who are committed to providing Hip Hop Education in a way that is both engaging and impactful.
We are proud to be the world's only Breaking education company that uses Arts Integration to blend academic and social content with the most dynamic dance form in the world.
Read More…
As certified teaching artists, seasoned performers, and battle-tested dancers, we are driven by a deep passion for inspiring audiences and participants of all ages.
Our commitment to excellence is evident in the work we do. whether we are performing on stage or delivering virtual at-home learning opportunities, our motto is simple:  Can't stop, won't stop!
Leon Rainbow
has been living and creating graffiti-influenced art in Trenton, NJ since 1999.
He learned classic graffiti styles from Pose 2, Joe Base, and Sew Sm in the early 2000s. He mastered characters, backgrounds and pieces then started experimenting with colors, patterns, and elements and developed his own style of murals.
Read More…
He recently has been designing and painting large-scale ground murals like crosswalks, playgrounds, basketball courts, and intersections. Leon has been active in the local art scene for over 20 years collaborating with various artists and organizations. He is the lead promoter for New Jersey's annual hip hop festival, Jersey Fresh Jam. He gives back to the community by teaching classes and workshops.
Real McCoy Troy
originally named Troy Montalvan Husser, was born to Ronald Husser and Velma Lee Husser at 6:45 AM on November 21, 1960, in Wilmington, Delaware.
He is the proud father of twins, TyAirah Johnson and the well-known Tay.
He spent his childhood in Wilmington, Delaware, where he developed a passion for basketball. This passion led him to graduate from Newark High School in 1978.
His basketball journey continued at Del Tech Community College from 1978 to 1979. However, his life took a tragic turn when his best friend, Eric "Doc" Burley, suffered a heart attack and died in his arms after a basketball game at Jackson Street Boys Club.
Read More…
This event marked the end of Troy's basketball career, and he enlisted in the United States Army as a cavalry scout.
In 1983, Sergeant Husser received an honorable discharge from the Army.
Despite initial setbacks in the business world, he ventured into the drug trade, a prevalent business in the 80s, influenced by his upbringing on Conrad Street, a known drug hotspot.
His family background, filled with hustlers, further nudged him in this direction. Despite his real surname being Husser, people often referred to him as "Hustler."
In 1989, a family friend introduced him to his nephew, a rapper and producer named Oya "Grand G" Gilbert. Inspired, and with the support of his cousins Robin Grayson, Kim Grayson, and Crystal Fisher, Troy established his own record label, Tomorrow Gold Records Inc.
Soon, local acts were flocking to his studio, including notable names like Fred G, DJ F3, MC Isiah, IOR, Zeek the Freak from Conrad Street, and Todd One from Philly, culminating in the creation of Project X.
They also initiated Try It Productions, which produced "Zekes Krib," a rap video and radio show based in southwest Philly. Their tracks were recorded at Power Play Studios in Queens, New York.
Unfortunately, in 1994, Troy's world came crashing down when he was incarcerated for cocaine trafficking. Determined to turn his life around, he founded an Oxford house in 1999 to assist mental patients and recovering addicts.
Unfortunately, in 1994, Troy's world came crashing down when he was incarcerated for cocaine trafficking.
Determined to turn his life around, he founded an Oxford house in 1999 to assist mental patients and recovering addicts.
Now, he resides in Atlanta, Georgia, with his wife and children, leading a life dedicated to betterment and recovery.