(AllHipHop Rumors) 
Lil Nas X has entered a new chamber. A lot of people have had something to say about the rapper (is he a rapper?). Is he a Satanist? Is he gay? Is he a part of the illuminati? Did he sell his soul? These questions and many others are slowly but surely being answered.
But, there is the matter of numerous old accounts that Lil Nas X has used in the past. We know this. BUT there are some pretty mortifying stuff in those accounts. In one of his previous accounts, the young, soon-to-be-famous artist, said that he wanted to have sex with his three-year-old nephew. 😳
🚨JUST IN🚨: user @LilNasX ALT account permanently suspended after old tweet fetishising a 3 year old resurfaces ! pic.twitter.com/5xWT9VbHCe

— STAN TWT NEWS (@stantwtnewss) March 29, 2021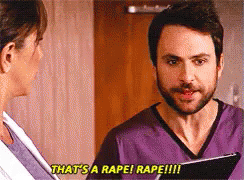 Obviously most of us were not on Lil Nas X at that time, but main stream media has even picked up on this so I am going to assume they did their due diligence. And then there is his actual account, which in 2019, he talks about incest being illegal – But upset that it is not legal yet, people. 😳 Now, this particular tweet is still alive and on his present account.
it's almost 2020 and we still don't have flying cars, incest still illegal, and no robot maids pic.twitter.com/QnFr2z1q66

— nope 🏹 (@LilNasX) January 1, 2019
So the thing is is a lot of people or talking. But it doesn't stop there! 😳
When he was a Nicki Minaj Barbie, and pretending to be a woman, he had numerous anti-Islam and Islam a phobic statements that he made. Here are a couple of them.
😳 He once compared Nicki Minaj to being a monkey. He has also dissed Beyoncé, Rihanna, Lady Gaga, Adele, Selena Gomez, Azalea banks, Blue Ivy, Cardi B and even Taylor Swift! What did Blue Ivy do? 😳 Don't think there could be anything more today? Wait, there's more! In one of his posts he notes that Lady Gaga didn't immediately get fame but Caitlyn Jenner did after transforming into a woman, a transwoman that has yet to cut the junk off. So it should be noted that he feels that by becoming something else you can get fame. Honestly, the same goes for Gaga – once she went extreme.
Honestly, all the talk from people about Lil Nas X is just a waste of time. But I think there is something to be said about this kid rising to the top and being the top and how he got there. 😳 And why there was a huge contingency of support that he receives when he is marginally talented. I know so many more pop artists that are better than him and Hip-Hop artists that are better than him. He's obviously a troll and has been trolling for quite some time, and understands what gets people talking and what gets people the fame 🤩and the fortune 🤩. He has followed that model to the tea and therefore will have to go through the scrutiny as well. 😳
But as we've seen with other artists, no names mentioned, when the powers that be see you as a cash cow they are going to protect you at any cost. 🧟‍♂️ If this were someone else, say Jamie Foxx or Usher or some other personality that we know and love, they would be taken down swiftly and without forgiveness. Nas X is the guy right now and he fits well with the NARRATIVE Being shopped to us all. 🧟‍♂️
This yall man?

Stay woke, people, stay woke.