Los Angeles is home to many greats in hip-hop, from Dr. Dre to Nipsey Hussle to Kendrick Lamar. Insert Cush Wallace, your new favorite West Coast recording artist here to take the music industry by storm. As a classically-trained guitarist and cellist, he prides himself in writing, producing, and even engineering his own music — a rare sighting in today's oversaturated rap game.
With his dad from Harlem, New York and his mom from El Salvador, Cush was blessed to see the best of both worlds. In addition to memories of playing 50 Cent's "In Da Club" on the cello, he fondly remembers being exposed to Salvi cuisine, while having soul food on Thanksgiving. When it comes to music, it's his ambitious, self-motivated, entrepreneurial spirit that's gotten him this far.
Most recently, he returned to unleash his newest single titled "Loss for Words," hailing a trappy, hypnotizing vibe that fans can't help but gravitate towards. The song is inspired by the point in a relationship when you can't explain why you had a falling out with a significant other, questioning if it was ever a real connection to begin with.
AllHipHop: What inspired you to make music?
Cush Wallace: My dad was instrumental in that because he was an A&R for Atlantic, then he was a disc jockey over at KJLH 102.3 for a minute. He put me on to so many different artists. He's the one who got me started playing guitar. From there, I started playing the cello. I became really immersed in and enamored by strings. The music was rich in the family. He'd play Chuck Berry. From there, we went to Miles Davis, John Coltrane. Then it was jazz: Grover Washington. The whole Motown era, we got into Sam Cooke, Marvin Gaye. Dang, so many from Michael Jackson to Prince. When I finally got to hip-hop, I was really into B.I.G. and Pac, that whole era. Jay Z and Nas have been really big for me. Now, it's between Kendrick Lamar, Drake, Lil Wayne, and Kanye West.
AllHipHop: What's your favorite Kanye song?
Cush Wallace: Oh damn, there's too many. My favorite project of course is Late Registration. How he incorporated the strings and the whole orchestra, it was crazy. I'd never heard that before so I was blown away. My favorite joint on there is "Drive Slow," "Drive Slow" was crazy. That whole tape's crazy! Then 808s & Heartbreak. That's another classic.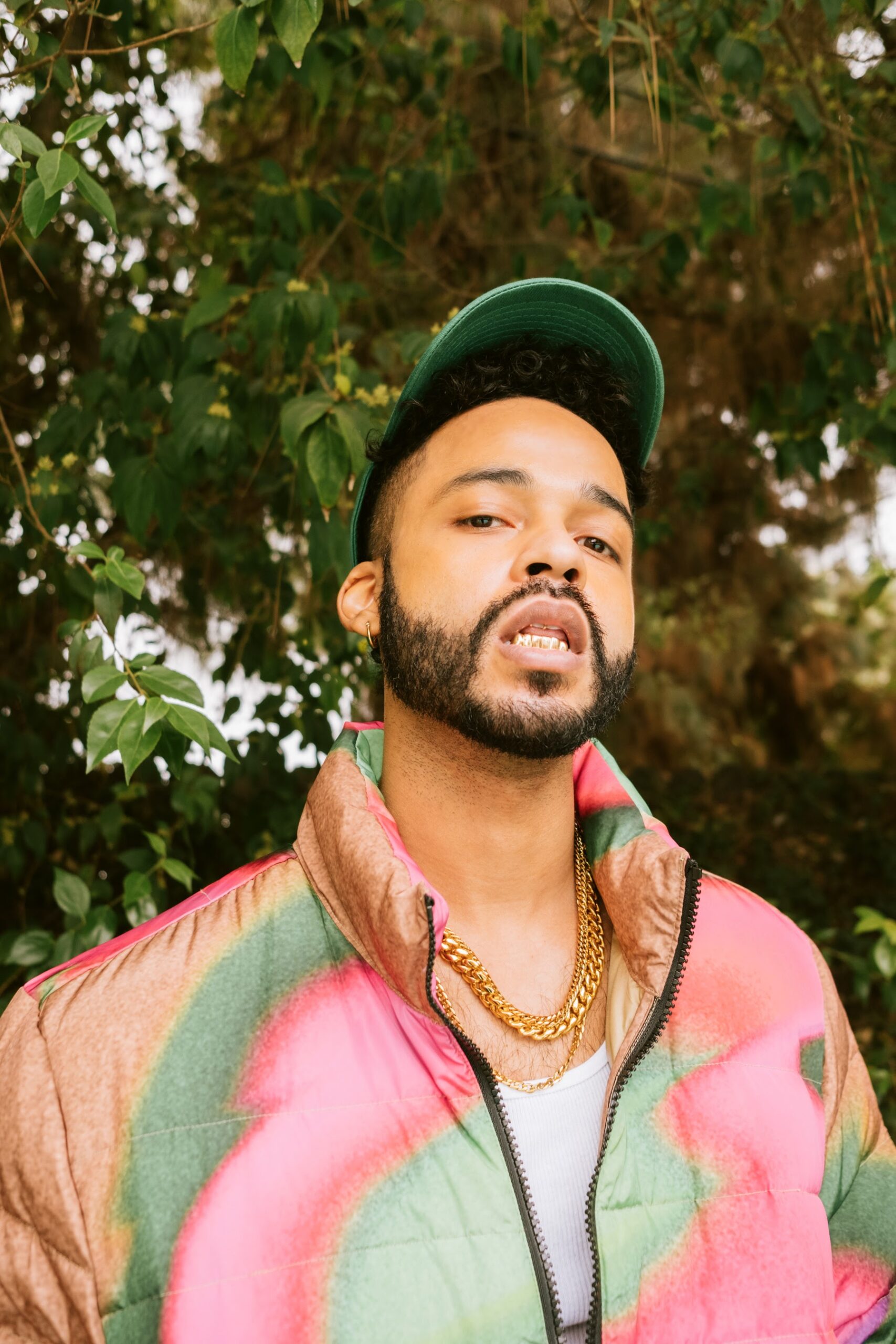 AllHipHop: I was in college when that dropped, I'll never forget that album. 
Cush Wallace: Yeah same! I was starting college. The end of my senior year of high school, he had dropped Graduation for me. I was maybe a freshman in high school when Late Registration dropped. That's what got me started like "yo, I gotta write." Kanye was crazy.
AllHipHop: What was the inspiration behind your name?
Cush Wallace: The first name, Cush, is biblical. My given name is Matthew, so I wanted to keep that aspect of it. I feel like I'm a descendant of the Kingdom of Cush. People always tell me I got Eritrean features, so I always felt my ancestors were from that region. That's why I regard myself the highest of all time. Wallace is my last name and I just so happened to share that with one of the greatest lyricists of all time: Biggie Smalls, Christopher Wallace.
AllHipHop: "Loss for Words" out now. How are you feeling?
Cush Wallace: I feel great! "Loss for Words" is the first single off my album, Wish the Worst for Me. It's about a relationship gone sour and the first time that I'm able to show a more vulnerable side to my music. When I'm usually rapping, I have what I call "enriched flows." I'm always talking about equity and ownership, being wealthy. With this album, I'm more in tune with a more vulnerable side of me, a more relatable side. I touch on my relationships with women that I've had over the years. 
AllHipHop: How important is it to share personal stories in your music?
Cush Wallace: It's really important, that's what I want to do. I want to have a sense of relatability with my supporters and my audience. I want them to feel I'm a real person. I actually go through these things. I've been there too. I wanted to get to what I really enjoy about the storytelling in hip-hop. I can articulate myself in a way where I can use everyday phrases and things we go through in the natural flow of life, and put them over a crazy synth with 808s and hard-hitting drums to make you feel like "damn, I've been there too."
AllHipHop: Talk about producing and engineering all your music.
Cush Wallace: It's all part of the process. From songwriting to making the beat, coming up with the melodies, coming up with where the hats are going to sit? Where are the 808s gon' be? Where's the drop going to come? All of that is all one thing. All I've been doing is creating a formula, that's all part of creating my sound too. That's what I've been crafting – it's something I can do over and over and over again. It's addicting, I love it. I need to do it. I get up and that's one of the things I get up thinking about. I've even had dreams where I dream a record; I'll literally dream what I'm going to say and how it's going to sound, then I wake up and go make that record. 
To have that at my fingertips every single day is the biggest blessing in the world. That's an achievement, being able to perform that. Even if nobody gets to see it right then and there, it's still an achievement because it's a performance. I live and breathe that, I love that. It keeps me going. I'll have moments, everybody has those moments where you might not want to do it that day. But that control over my sound is what pulls me back every single time.
View this post on Instagram
AllHipHop: What was the highlight opening for Kendrick Lamar?
Cush Wallace: That was dope. It was wild. It was in Pomona, he had dropped good kid, m.A.A.d city. In 2012, the city was different because he had brought back the West. The last one to come on top was Game. He came out with a really sound, solid hip-hop project; it really brought back feelings of 2001 Dre type of s###. He'd really brought the vibe back so being able to come and open up for him was dope. Being in the presence of greatness rubbed off on me. To know I could be there too, it's inspiration.
AllHipHop: Goals you have for yourself as an artist at this point in your career? 
Cush Wallace: The goal for me is to be the biggest in the game, I don't really see a point in it if it can't be that. I've watched these guys for so long that now, it's my chance, it's my time to take on the mantle. Jay Z has 14 #1 albums, I want 30. That's what I'm in it for.