(AllHipHop Opinion) It has been reported that Earl Simmons p/k/a DMX withheld $1.7 million from the Internal Revenue Service. There have been 14 federal charges (to which he has pled not guilty) filed against him could equate to 44 years punishable jail time, if he's convicted. So several days ago, I, along with the rest of the world, witnessed rapper DMX publicly answer questions about his federal arrest for evading paying taxes dating as far back as 2000. It seemed to me that as soon as DMX was released from federal custody, the media was there with camera and recorder in tow to pounce. But he didn't whither. Instead he answered each question and said, "My life is in God's hands."
We met DMX in the era of Hip Hop which has been described as "golden" – the 1990's. This was during a time when true lyricism reigned supreme and was the sole basis of separating emcees from MC's. For the most part, this is the era that produced the lyrical giants who are staples on damn near everybody's Top 5 lists. And though DMX name is rarely mentioned in the conversation of the greats, ask the "greats" how instrumental and influential he was to our culture.
To help put DMX career into perspective and to give it unsolicited validation in comparison to our Hip Hop Mount Rushmore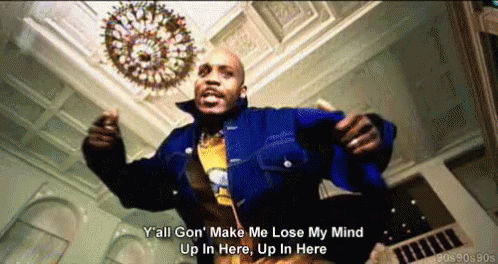 consider this: DMX has sold more than 70 million albums worldwide. That is almost 3 times more albums than Nas sold worldwide. DMX is the first Hip Hop artist to release two number one albums in the same year. As a matter of fact, his first five studio releases all debuted at number one on Billboard 200. Jay-Z can't even stake that claim. He's appeared in more cinematography than Tupac, producing a hood classic in "Belly" and acted alongside an angel to us all, Aaliyah. As if that's not impressive enough, I'd argue that he was just as vividly explicit and detail oriented with his lyrical artistry as Biggie. It should be duly noted that when it comes to our culture DMX has been a major contributing factor. But we don't celebrate him for his greatness because we're too busy lambasting him for falling victim to societal ills.
Addiction is real. I've personally had many loved ones fall victim to substance abuse, quickly discovering that that thing they chose to indulge in would lead to their demise if they did not get the necessary help they needed to prevail fighting their demons. X also suffers from mental illness as well. Unfortunately most never get the help they need, so they succumb becoming a victim to a substance or lack of support. Without realizing that everyone who love them will also be a casualty in their personal war with narcotics and the internal demons they're trying to escape. We must realize and accept that no one is exclusive from the harsh realities of life.
In our community, we oftentimes wait until it's too late to show our appreciation for one another. We wait for tragic and untimely deaths to celebrate the incredible things our heroes and sheroes did while they were living. If we can learn one more thing from the passing of Prodigy, let us learn to give flowers to those we cherish while they can still smell them. This is a sentiment expressed often on N.O.R.E Drink Champs podcast, which I concur.
So on this day, if I may speak once for the culture, I would like to say, "We Love You DMX." We love you for always being yourself, right, wrong or indifferent. We love you for not being ashamed to express your vulnerability. We love you for always being transparent. We love you for getting back up after every time you've been knocked down because it is encouraging to those of us fighting and at times losing in our own personal wars. We love you for publicly acknowledging and having a reverence for GOD. We love you for the important contributions that you've made to our culture. We love you brother. I pray that GOD continue to keep you in his hands and work with you to become what he has already destined you to be. And as I pray for you, I ask that you please pray for me.
Sincerely,
Cornell Dews.