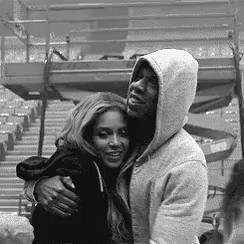 (AllHipHop Editorial) Black culture and more specifically Black men needed 4:44 more than Hip Hop. The amount of self-inflection, introspection and wisdom is unparalleled and damn near biblical in the larger context of defining what it means to be Black in America. It requires a significant amount of love, emotional intelligence, and humility to rise above ego and self-limiting behaviors and 4:44 represents the type of transcendence necessary to do so.
Far too often we praise artists, but let them off the hook when it comes to truly letting us into their lives and the experiences that make them human and relatable. You know… things beyond the veil and filters of social media, humble beginnings and the circumstances of life money nor fame can defeat, the uncertainty of the promise of tomorrow, the insecurities and fear it invites.
The artists of yesterday were gifted in their vulnerability to allow their music to reflect and mirror image life: its beauty and b#########, its unfairness and biases, even down to its deprivation and assault on the spirit. From Marvin, to Marley to Nina there was a certain melancholy that spoke to the spirits of all who listened because it was authentic and culturally relevant. Despite their rise to fame and critical acclaim, they felt their Blackness and the societal consequences of it deep within their souls and it was ever present in their music along with a consciousness of responsibility and messages of strength and survival.
As a result, we were gifted with musings of self-introspection that created timeless music and pieces that transcend both time and space.
4:44 is the first time an entire Hip Hop album put me in this same headspace. It's about the death of ego, growth, love, and rebirth and this is the essence of life: the full circle experience and our ultimate soul purpose, transcendence. Jay-Z is a total artist and although there was a part of me that wished he'd retire and enjoy life on other planes, I cannot deny his brilliance. Even if he made this album to lay it all on the line and redeem himself personally he gave our men and reciprocally us women so much more with this at a time when we need it most.
The theme of self-love is ever present and his struggle to unconditionally love himself and reciprocate to others, namely women and more specifically his wife. As a woman of color, I listened and subconsciously heard the regret of many men as Jay put it all on the line. In his admission, I felt reconciliation with black men who unapologetically chiseled away pieces of me. In the same vein, a feeling of happiness overcame me because of his maturity and responsibility in imparting wisdom on the culture that limits the mechanics of machoism and misogyny and instead presents man-to-man emotional intimacy Black men rarely see. This was one of the deepest reveals and gems of my listening experience.
A common journey of the Black experience resonates within the lyrics. The lack of proper family structure and have-nots, the lessons unlearned that men should ideally learn from their fathers, the lingering effects of learning how to be a man in the streets and the unlearning of fear, pain, and the past via love and relationships. The idea that where we come from often follows us wherever we go, no matter how high, can create a spirit of self-doubt and ego that affects our most prized relationships and become a cycle until we begin to lose the things we value most and more importantly ourselves.
4:44 is the ultimate manifesto of love. Jay's love of self, love of family, love of life and culture. It is his gift to us and motivation for our men to be okay with softening their hearts and opening their spirits to growth irrespective of where they come from and the fear of where it may take them. It is through Jay's journey that we bear witness to the power of love and what happens when a man allows it to guide him to learn and unlearn the things his father never taught him and uses it to illuminate the world.