If you happen to be located around Washington, DC and into hip hop then there's a really good chance that you've heard of Broccoli City Festival. While Trillectro Music Festival might be the most known festival in the District, BCFest has started to become yet another festival in the city that's garnering the attention of cool kids and festival-goers alike. Scheduled around Earth Day, the focus of the festival is to inspire guests to live a healthier lifestyle in the urban communities.
Along with the activities, vendors, and exhibits that have reinforced it's goals for the last two years, BCFest has also brought together a plethora of dope musical artists to take the stage. Last year alone, Cam'ron, Chuck Inglish, Just Blaze, Sango, Goldlink, and Kelela are just a few of the unique talent that performed at the event, along with DC's best talent added to an already strong lineup. This year's festival has Grammy-nominated singer Erykah Badu headlining, with Thundercat on the bass during her set. Sounds good, right? But there's a lot more unique talent set to perform at BCFest, and we found five artists that you need to stop and go see perform if you're going to be there this year.
Joey Bada$$
For all you hip hop heads going to BCFest, we know you're excited about Joey Bada$$ taking the stage. There's a really good chance that you've still have his debut album B4.DA.$$ in rotation, and that's never a bad thing. The 90's swagger of Joey's sound is something that hip hop desperately needed as a break from the normalities of the South and the West Coast sound. We get the feeling that Bada$$'s single "No. 99" will make the whole crowd go crazy, and turn Broccoli City Fest into an old school hip hop show.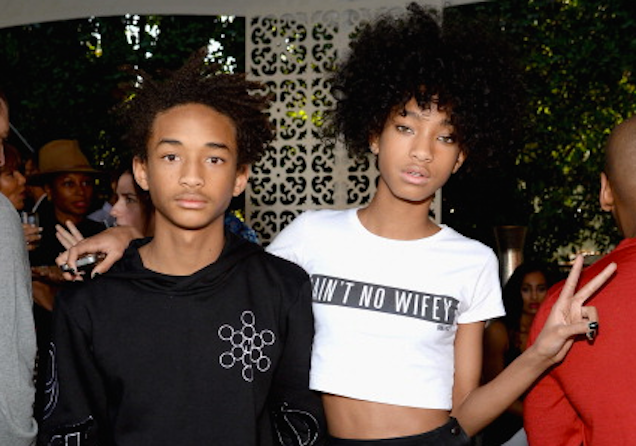 Jaden & Willow Smith
Jaden and Willow might appear on social media and blogs consistently for their bizarre outfits and behavior, but these two siblings can back it up with their dope catalogue of music. Willow Smith has moved far away from "Whip My Hair". Her voice and sound is a reincarnation of the soul that artists like Jill Scott & Erykah Badu had in their humble beginnings (and still do now), along with the odd personality she adds to her music. Willow's brother, on the other hand, is one of the most underrated rappers out now. Jaden's lyrical skills are top-tier, and uses his rhymes to tell stories about his experiences. While Willow was surprisingly showing up at performances with artists like SZA last year, Jaden was converting listeners into fans by consecutively dropping projects and loose singles. When these two are on a track together, their unified chemistry will attract your ears with both dope rhymes and beautifully crafted vocals.
Kaytranada
This Montreal producer was considered a Punishing New Age Producer  in our normal column, The Odd Side, and chances are that he will kill his set at BCFest. This year alone, Kaytra's been working with Vic Mensa, Freddie Gibbs, Mic Jenkins, and that's only three names off the top. He just released a newly produced track with Towkio from SaveMoney featuring Vic Mensa earlier this week! Not only does Kaytranada make some seriously dope original content, but he can make some good remixes. He's made production remixes for music by Janet Jackson, Erykah Badu, Common, Amerie, T.I., the list goes on. There's also a chance that he'll drop some more music from his upcoming album. When Kaytranada hits the turntables, drop whatever your doing and go see him immediately.
Sunny & Gabe
It wouldn't be right to not a DMV artist on this list, but these two earned their spot. Sunny & Gabe is a duo out of Norfolk, Virginia. While Sunny adds her soothing voice to each track, Gabe is definitely killing it with the beats. Their sound is pretty broad, however, their catalogue can reach out to many different types of listeners. Recently, Sunny & Gabe teamed up with fellow Virginian D.R.A.M. for a their latest single "I Luv It". Definitely excited to see these two perform and show the crowd how they get down.
Marlee In The Mixx x Ras Nesbyu
Last but not least, we have a DC rapper and a DC band collaborating at BC Fest this year. Ras Nesbyu is a rapper that's been in the game for a while, but his track "Futuristic Black Man" is killer. Marlee In The Mixx has a cool catalogue that'll give you chill vibes as well. It'll be pretty interesting to see how these two acts will perform together.