Tip "T.I." Harris has evolved considerably from his days in the trap, but he's still representing his beloved Atlanta the best way he knows. He's gotten out in front of a number of issues that have plagued the people. Most notably, he has opposed police brutality but has also encouraged people to vote. He turned down a meeting with Donald Trump and has spoken out against the president. He's presently giving thousands away on AllHipHop, from HBCU scholarships to straight cash to those in need. By the way, Tip somehow managed to soar past Eminem, Ice Cube, Rick Ross, The Game and Too Short with his 12th album, The L.I.B.R.A., which hit the Top 10 on Billboard. He is now in a race for the most Top 10s among rappers, tied with and Drake.
Despite the success of The L.I.B.R.A., there are important matters of the heart, mind, body and soul. AllHipHop's Chuck "Jigsaw" Creekmur talks to Tip about the election, Breonna Taylor, lynchings, and more in the era of Trump. If nothing else, T.I. is a  fighter and the proof is in the action.
AllHipHop: Breonna Taylor, do you have any thoughts about that? A lot of people are upset right now, myself included. 
T.I.: Breonna Taylor, it's an atrocity we already know. The horrible part is, I can't be disappointed because I never had any expectations. I never expected them to get it right. All of us are knew. Question is, what's going to be done? 
AllHipHop: I don't know, that's tough, man that Attorney General – 
T.I.: Stop spending our money. We just gotta stop. What happens if every n#### stays home. Nobody did nothing. No bus driver, no g###### airplane pilots. No strip dancers, no nothing. No comedians, no basketball players, football players, everybody. Everybody stays home. It takes that kind of sacrifice and that kind of commitment. 
A lot of people would say, "Well, Tip can afford to do that. Hey man. I can afford to do that, but I can also get out there and go make some money if I want to. But if I'm deciding no, I'm not going to go out here and make them money, I'm gonna stay home.
Change ain't gonna come without some level of sacrifice. And the problem is, we want change, but ain't willing to sacrifice s### for it. Ain't nobody willing to say what they're willing to do. "I ain't gonna stand in long lines.." Protest? "I ain't gonna come out there they gonna break into something." 
So, what are you going to do besides sit down and just complain? What are you willing to do? What extremes are you willing to reach for the liberation of our people? And if you ain't willing to sacrifice s###. Then you can't expect s###.
https://allhiphop.com/exclusives/why-are-rappers-like-ice-cube-lil-wayne-50-cent-linking-with-donald-trump/
AllHipHop: I'm wondering, from a leadership standpoint, although we have people like yourself Killer Mike, even Ice Cube, who I'm not really rocking with right now in terms of what he's saying. 
T.I.: I think he is making sense. 
AllHipHop: Well, let's talk about it. I feel like for that for Cube in particular, withholding the vote is almost like…
T.I: It's not withholding the vote if we are asking for actual tangible action items that we can hold a candidate accountable to and for. That's not holding the vote. If the administration says 'alright guys, let's sit down at the table, let's figure out, What is it [that] we need to do so we can go ahead and get this thing moving? 
At that point is Cube holding the vote? Or is the people who ain't hollering at Cube to get it done holding the vote? Who's holding the vote really? 
AllHipHop: But it's so late in the game. 
T.I.: It ain't never too late until the day after the votes is all counted. It ain't too late. Listen, man, we have been following suit for generations. We've been f##### over by the left side and the right side. So, it ain't like we could just say "okay we're gonna go to the left side cause…that ain't necessarily guaranteed either." 
I will say, it's important to get out there and vote, regardless of who you vote for, if you don't, you don't count almost. I think that's a big part of why we don't get the answers and results that we hope for in our communities. I feel like the local elections are the ones that matter the most. The local elections are the ones that actually affect where dollars and resources are appointed in the community.
AllHipHop: From a moral standpoint, as crazy as that sounds, I feel like that's still important. How you feel when you get up in the morning, the news that you get hit with We get bombarded with Trump. We talked about Trump so we don't have to beat around the bush. 
T.I.: The thing is, he'a doing what he said he would go do for his people. Whether you like that s### or not. I don't like it. I don't f### with him. But I got eyes though. The same m############ who got him in there, he's moving s### for them. So if we gonna be the same m############ to get the other side in, is they gonna move s### for us the way he is for them? If that's what you're saying, let's go. If not, what the f### is we doing?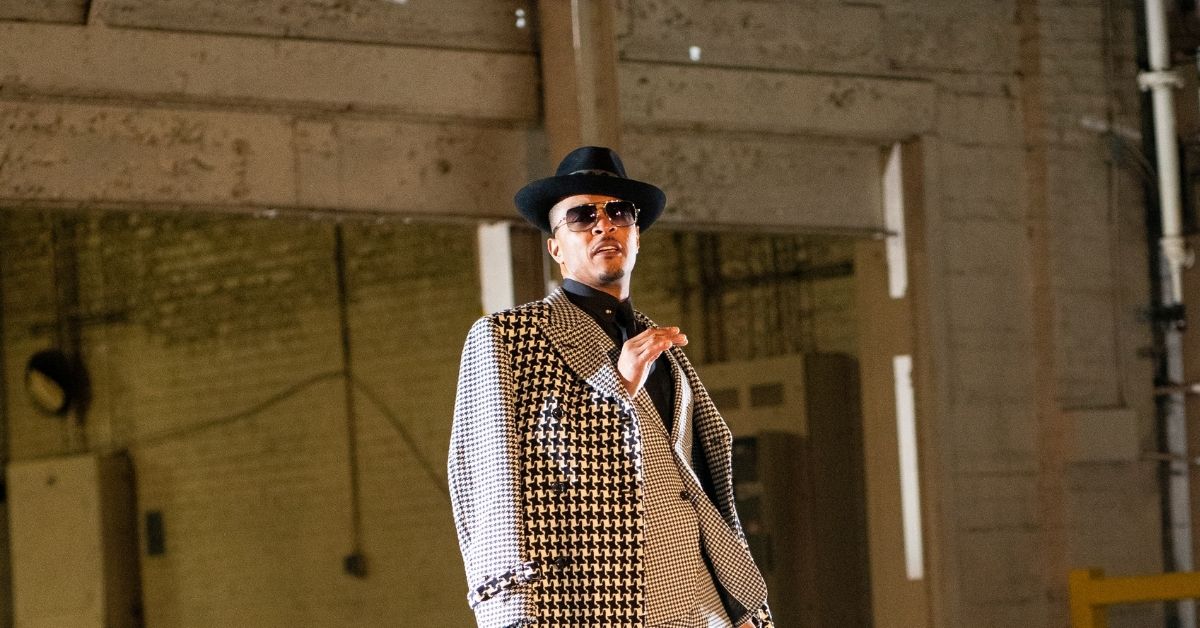 AllHipHop: I feel like your average, everyday person. My company, we are black-owned and independent. Doing very well in this environment as crazy as that sounds. 
T.I.: There's money moving around, but at what cost? 
AllHipHop: I don't know. I mean when ain't selling out or nothing.
T.I.: No no no, I'm talking about me and you personally. It's a bunch of money floating around, but people [are] still f##### up. What is the constant this excess, this abundance? What are we sacrificing? What are we giving up for this? 
You know there's been more Black people gunned down hunted, lynched at the hands of policemen and citizens since this administration has taken office. We gotta reexamine our priorities, that's how I feel.