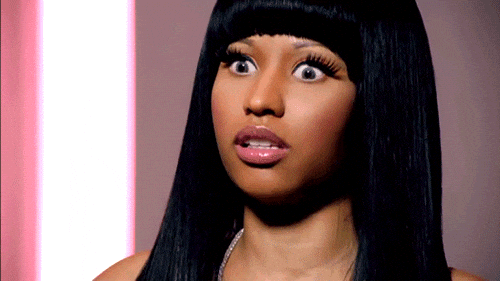 (AllHipHop Editorial) What happened?
This is Nicki Minaj's moment..or could be. As the world knows, over the weekend Remy Ma unleashed a can of "ether" with a side helping of "super ugly." "ShETHER" was so powerful lyrically that fans/enemies have gone so far as to create obituary programs for the Queens rapper. Remy Ma definitely let off a lethal double tap and just when it seemed like she'd done enough, she unloaded another clip in the same damn song. "ShETHER" was 7 minutes of pure vitriol.

What can Nicki do now?
While some say she should ignore it or just release anything, that would likely result in an instant loss. (Editor's note: many feel she has already received and instant loss.) Nicki let off the first overt shot with a guest verse on Gucci Mane's "Make Love," regardless of what tensions had been brewing. Some bigger rap artists prefer losing a battle, but in Hip-Hop that's like fleeing a fair one. Should Nicki opt to return fire, she will need to do things very differently. Here are at least 5 things that can help her restore her name in Hip-Hop. Pop fans, ya'll cool for keeping the financial industry buoyant, but this is another world. The battle.
1) Reply quickly. She cannot take a week to return fire to her Bronx nemesis like her ex-boyfriend Meek did with Drake. Remy's diss "shETHER" has prompted hundreds, maybe thousands, of memes ridiculing Nicki. Remy Ma's A-Bomb will continue to mushroom until it blots out the Young Money rapper's personal sun – unless Nicki acts with swift vengeance. That vengeance can take on different forms. Nicki will probably have to mix humor, with wit with a bit of hardcore. She didn't do 6 years in the joint, she didn't shoot anybody and she's not going to out-tough Remy "Ante Up" Ma.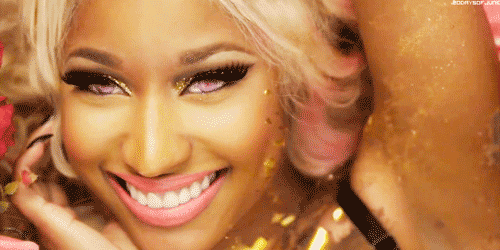 2) Take the "Ether" route, not the "Takeover" way. I know, because Remy Ma called her comeback "shETHER," people are saying its "Ether." It's not. "Takeover" was "facts" and "Ether" was the dozens. "Takeover" was boxing and "Ether" was ninjutsu. Nicki has to do what she does best in the reply, should it come. Make people laugh. Entertain. Use flows that go places Remy cannot follow. Nicki Minaj isn't a bad rapper, but she is a superior entertainer. Entertain. A large reason why Nas' ether was so lethal was because it was so unexpected and people thought Jay Z "killed him." I didn't like "Ether" more than "Takeover," but Nas' lyrical execution was a flawless victory. Nicki is from Queens so this is also about reppin' for the home team. KRS-One is laughing somewhere.
3) Perception is reality, you know. All the things in the Remy song aren't necessarily true. They may be. We don't know. What we do know is that what Remy said sounded true. Well, Nicki can do this too. Fans already know she makes more money than Remy Ma and that she sells more records too. That's well established. Nicki has to find the other weak spots. People act like Nas went at Jay Z for three verses on "Ether." No. It wasn't until about mid-way in the second verse that Nas really started to tear into Jay Z and Roc A Fella. He even expressed some empathy for his adversary before further reaming him. It will be imperative that Nicki find the pressure points that Remy has and squeeze. This means, Papoose, Lil Kim, Meek Mill and anybody else around Remy. Go at any and everything. That could make more problems, since none of them are slouches, but she can deal with that later. LOL!
4) It will be difficult to go straight at Remy. She's looking like the comic villain The Juggernaut right now, but even the "immovable force" has mental weaknesses. Nicki is going to have to evoke "Monster" – all those flows and wild personas – and let them all loose. She can show all the elements that had Hip-Hop and pop-hop loving her. She's a capable artist.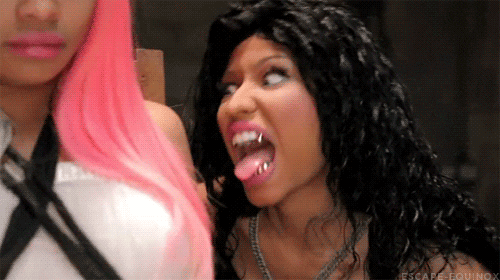 5) Last but not least, Nicki needs a video to accompany the clapback, if she should honor us with a song. There are plenty of advantages to video. Nicki can us other forms to battle to go back at Remy. Drake utilized this a bit after all the memes were made against Meek Mill. Use technology and get the battle open for the new era. This is destined to be bloody and painful. If you remember, both Nas and Jay seemed to be mortally wounded at different points in their "war," but they both emerged better, stronger artists. Some could say they became more mature men despite all that was said.

This is different, but the end results could be similar. Nicki and Remy are both great artists, but in different ways. I wish them both well and hope the music we get is just as interesting as the battle records. Good luck!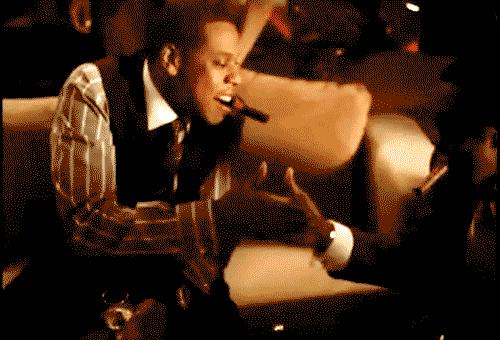 One more time.