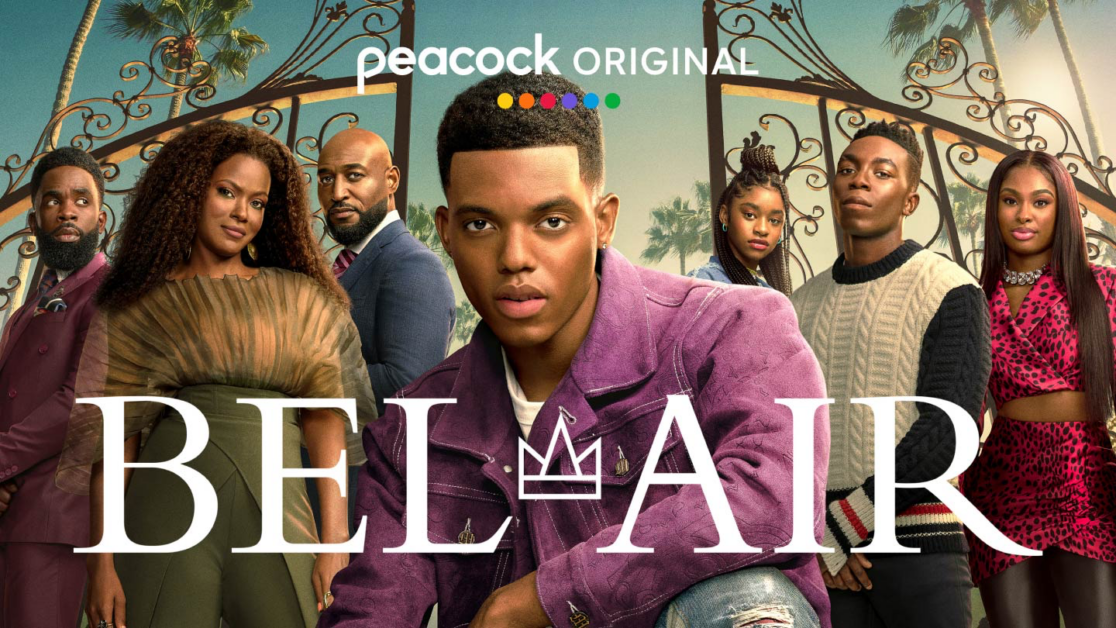 By Algernon Billups
Peacock and Clark Atlanta University brought Bel Air into the HBCU universe to discuss this well received reimagining of Fresh Prince of Bel-Air. The series premiered last February and is based on a fan film from Morgan Cooper that stars Jabari Banks, Adrian Holms, Cassandra Freeman, Olly Sholotan, Coco Jones, Akira Akbar and Jimmy Akingbola. 
In the first season the audience was reintroduced to these beloved characters but there were some noticeable differences as they were brought to the modern era. One of the most polarizing and talked about is the latest incarnation of Carlton Banks, played by Olly Sholotan. Fans of the original show that were looking for Carlton to dance and always strive to be affable to those around him were very surprised by his actions in Bel Air. 
Now that the second season is underway AllHipHop.com caught up with Olly Sholotan and show-runner, Carla Banks Waddles to discuss what we should expect in the next chapter of the Banks family saga. Olly provided some additional nuance around what Carlton Banks represents in the current era and Carla talked about the character dynamics and how music plays a big part in the overall story. 
Stream new episodes of Bel Air Season 2 on Peacock now!