Big $tunt is only 17-years-old, and well on his way to become one of the greats in the rap game. 
Hailing from the small city of York, South Carolina, the rising star exploded onto the scene with his viral single titled "Capitalize Off Pain," a phenomenon that even blows his mind to this day. Creating the record at 16-years-old after the death of his grandfather, Big $unt is seen in the booth talking his s### and turning his anguish into a positive.
While he came up in high school playing football, Big $tunt fondly remembers listening to the greats such as Lil Wayne, Boosie, and Birdman. Most importantly, his father and mother are the biggest influences in his life. Now with "Capitalize Off Pain" going up on TikTok, with over 2 million videos made to the song, Big $tunt followed it up with yet another banger: "Money Gang" featuring Pooh Shiesty.
AllHipHop: What was it like growing up in York, South Carolina?
Big $tunt: It ain't a lot around, it's really a city to get stuck in. You see the real ones make it out and support them. You'd never think nobody would make it out with the music, nobody does it down here. Really I'm the first to even bring music up around in the city. Growing up was cool,staying out the way. In this small city, everybody's together. From childhood you're really with everybody, but the city's so stuck.
AllHipHop: You were a football player in high school, how was transitioning from athlete to recording artist?
Big $tunt: When I was young, all I wanted to do was play football. Go to college, play college football and go to the NFL. Rap chose me because I wasn't even thinking about rap really. My homeboys wanted to rap. I was in football all the way from age 5 to 16, but I'ma finish this year off playing it too. It really came to me. I sat down one day and made that song "Capitalize Off Pain." I wrote 2 lines of it and finished it months later. I finally dropped it and it went crazy, so now I'm in the rap game with it. 
AllHipHop: You made "Capitalize Off Pain" right after your grandfather passed, what did that mean for you?
Big $tunt: That's how I came up with the "Capitalize Off Pain" part of it. He passed away March 13th, that's when Corona had just came. We were getting out of school, I wrote that first line and wrote a couple sentences. I came back months later and finished it, because I didn't know it was gonna be like that. I had to find the beat. I was at my homeboy's crib, he's trying to tell me not to use the beat the whole time. The song blew up when I dropped it.
AllHipHop: How much did TikTok play into it blowing up?
Big $tunt: It's at 2 million on TikTok. I'm a real humble person so I don't get real excited over stuff like that. I still got more to accomplish. It made me feel real good, but I'm humble.
AllHipHop: Were you ready for all the attention?
Big $tunt: I'ma be real, I'm a quiet person. I don't like to talk like that, but I'm ready for it. It's cool now though, I was always ready for it. I always knew I was going to be a star somehow so I been ready for it. 
AllHipHop: Did you know you were going to be a rap star?
Big $tunt: Nah I didn't know that, I thought I was gonna be a football star. That's what it was all about before "Capitalize Off Pain" went up, it was always about football.
AllHipHop: How is music a coping mechanism for you?
Big $tunt: It's a chance to put my city on, my peoples on, to where my family don't have to worry about nothing else. None of my homies, friends, none of that, they don't gotta worry about nothing else. Music's really changing my life and others' lives.
AllHipHop: Best memory from shooting that music video?
Big $tunt: At the end when I had brought the whole city out and put them in the music video. We turnt up, I felt loved. It was a lot of love out there: homies, friends, brothers, sisters.
AllHipHop: What'd it mean to have your family out there?
Big $tunt: It means a lot because we came up together, we went through the same stuff. It means a lot to have my family rocking with me. Some people's families change up after they feel like somebody in their family did something they wanted to do. It's great to have my family still with me, we all went through the same thing.
AllHipHop: "Money Gang" with Pooh Shiesty out now! How yuo feeling/
Big $tunt: I feel right, it's hard. The song's super hard, he's one of the hottest artists out right now. To have a feature with him, I'm blessed. 
AllHipHop: How did the collab happen?
Big $tunt: To be real, I recorded that song 2 months before it happened. Me, my father, and my manager had sat down, we're thinking about who we wanted to get on it. It came to my mind: Pooh Shiesty. My manager's cool with his manager, and we got it done.
AllHipHop: What was your reaction when you heard his verse back?
Big $tunt: Yeah, this the one right here. It's a different taste than "Capitalize Off Pain" so it's going to bring even more different types of fans to me. This the one right here! This is my second single, to have a feature from him is real crazy. That really hit me right there. it's nothing but motivation. 
AllHipHop: How was shooting that music video?
Big $tunt: I love that music video. I had my homies with me, I was meeting new people. Meeting Shiesty, meeting Shiesty's homies and having a good time. I like that music video, we shot that in Atlanta. That vibe was good because if you come down here where I'm from, it ain't nothing like Atlanta. To be able to go to Atlanta and shoot a music video, that's fire.
View this post on Instagram
AllHipHop: What do you want fans to get from that record?
Big $tunt: It doesn't matter what you're doing, don't tell nobody you can't work no job. Go get that money, feed your family, and feed everybody around you. 100. Go get you a job, stay out the streets, do something you can do to get money.
AllHipHop: Talk about working with legendary director Dr. Teeth.
Big $tunt: Dr. Teeth, that's my guy. It was real fun with him. Seeing all that new stuff he's bringing to the table during the video, stuff I ain't never seen. I'm used to watching other videos on YouTube. For me to be able to get him to shoot a video, that means a lot. Now I'm watching myself on YouTube. The whole time, I know what went on behind-the-scenes. 
AllHipHop: How did you find your way to Block Entertainment/Columbia Records? 
Big $tunt: "Capitalize Off Pain" did that, shout out to TikTok. It went up then me and Block had connected through Instagram. I had so many more labels offering but Columbia jumped straight on it. Soon as they hit me up, we met in Atlanta. I felt like that was the right energy and it turned out it was, so I went with them.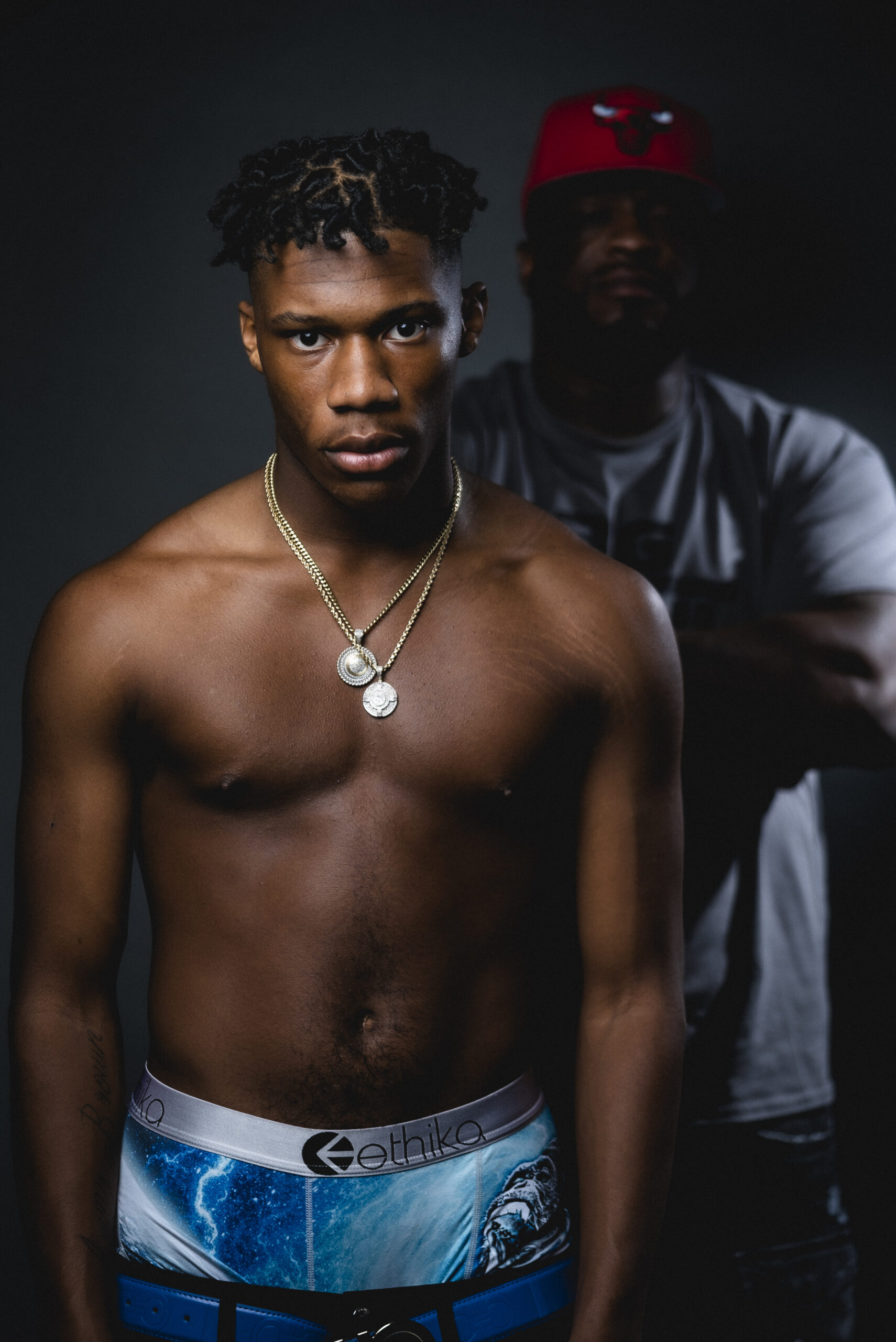 AllHipHop: How does it feel to get signed so early in your career?
Big $tunt: It feels real good to be real, because I never thought I was gonna get signed. I didn't think I was gonna get signed when I made that song. I was tryna do something and trying to make a wa, look what it went to. Dropping that song turned to something else. To get signed to them at 16, God's with me.
AllHipHop: Being that you're only 17, what do you like to do for fun?
Big $tunt: I like to play video games, chill with friends. Roll dice, gamble, watch TV, all that.
AllHipHop: What do you like to watch?
Big $tunt: Movies like Boyz N The Hood, that type of vibe. And shows.
AllHipHop: 3 things you need in the studio?
Big $tunt: I need my jewelry. My mind gotta be on right. I need somebody with me to see if they f###### with the energy I'm putting into the mic. I always need my homies to boost me up. I gotta have the blunt with me too. 
AllHipHop: How much jewelry do you have on?
Big $tunt: I got some rings and a chain. My chain was $40K, it says Big $tunt. 
AllHipHop: Top 5 artists in rotation right now?
Big $tunt: NBA Youngboy. Shiesty for sure. Lil Durk. My homeboy BigJ5, he's one of them. The next one would probably be Lil Zay Osama. I like that "Soul Cry" and "Chosen."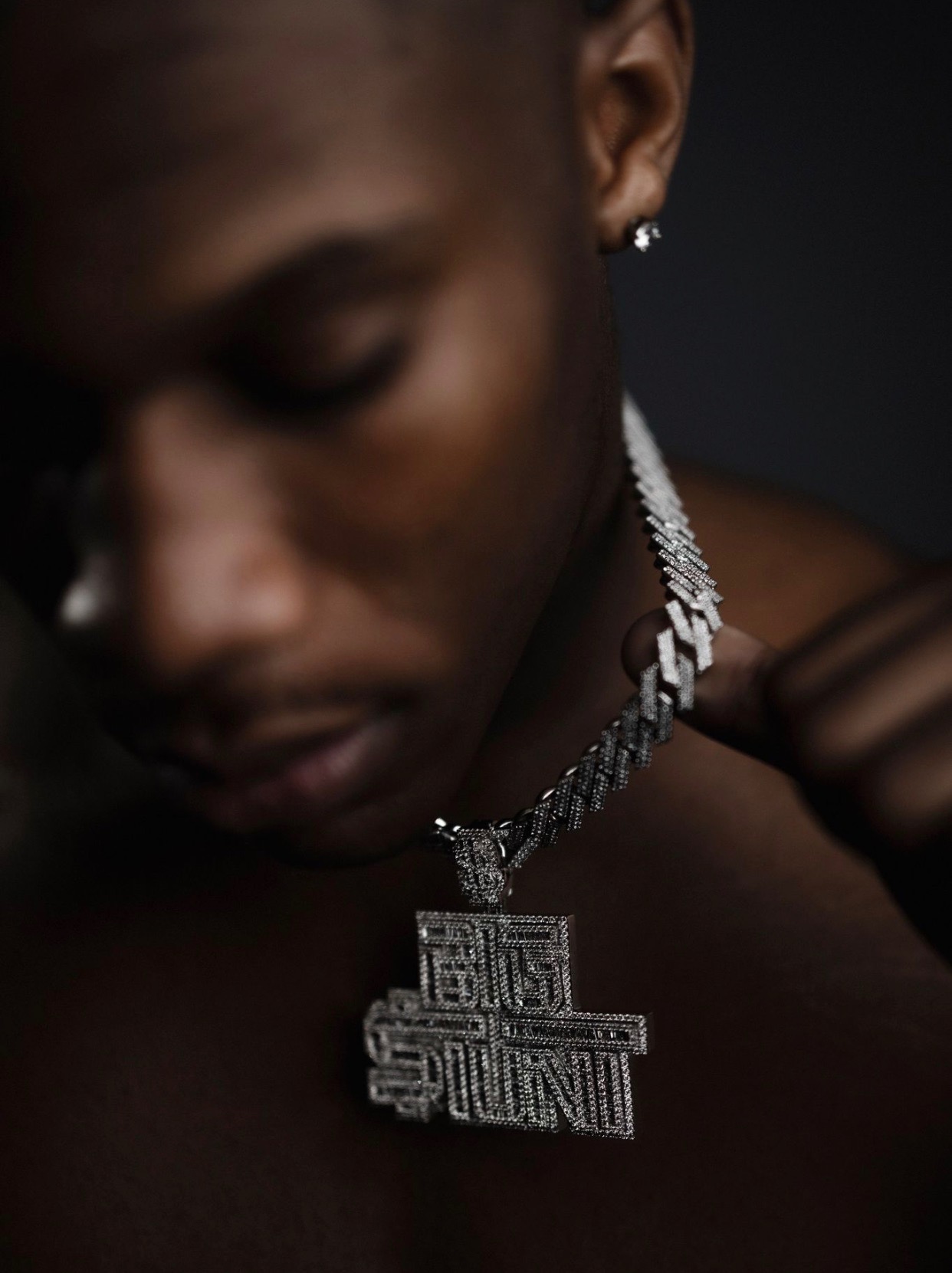 AllHipHop: What can we expect next from you?
Big $tunt: I got a song featuring BigJ5 and VAYungn called "Next Meal". They from the city too, they my brothers. We shot a music video so that's next, and my album's next.
AllHipHop: What can we expect from your album?
Big $tunt: It's a 9 song EP called In My Blood. It's straight fire, different types of vibes on there. This is my first album.
AllHipHop: What's something fans don't know about you?
Big $tunt: It's a lot that fans don't know about me. I'm a real quiet person. On social media it might look like I'm loud, but I'm a real chill, quiet, laidback person. I get mad easily too.
AllHipHop: What do you do when you get mad?
Big $tunt: I don't know what it is, I got a little bad attitude when it comes to certain stuff. I get annoyed easily.
AllHipHop: Does music help?
Big $tunt: Oh what? Yeah that helps me. When you can vent your feelings and stuff in the mic, that's fire right there. It helped me a lot.
AllHipHop: Anything you want to let us know?
Big $tunt: That I love all my supporters and fans. If you rocking with me, I appreciate that. You're taking out your time to support me through this journey I'm finna be on. I'm going up, 2021. Me and everybody who's with me, we going up. 2021 is our year.