(AllHipHop Features) Love it or hate it, Desiigner has emerged as one of the most endearing, often confounding characters in the ever-evolving world of Hip-Hop music.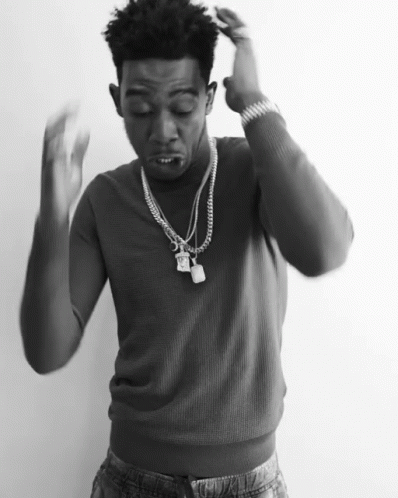 However, interviewing him can be difficult and the young Brooklyn rapper has proven himself to be a bit of an enigma with spastic tendencies.
Philadelphia scribe Jhiermiel Showell caught up with Desiigner and it was as entertaining as the rapper's performances. It went a little something like this:
AllHipHop: What goes through your head minutes before you step on stage?
Desiigner: Crazy! Y'all know what time it is. Shutting it down for all my fans out there. Everybody just (my jaw) you know – Gik! Gik! Gik! Aye!
What would you be doing if you weren't doing music?
Do music. Doing some more music. Putting a little more creation down. You know how we do that sh*t. Yeah. (Smiles)
What's your formula for putting together a hit record. Like what do you do in the studio to put together a hit record?
(Does a dance that looks like the old Flavor Flav Dance) Crazy! Get crazy, you dig man? Crazy. Get my funk (or fun) on. Y'all know what time it is.

Who inspires you?
Sun. Light. Music. Man, just every type of sound. There's love inside (that is what we believe he said). We do this sh*t. You dig?
The full "interview" clocks in at just under two minutes and is tremendously entertaining and fun. For editing and comprehension purposes, we brought it down to the most relevant parts and its still awesome. What a fun guy Desiigner is.
For more Desiigner, check out his new song "Zombie Walk" with King Savage.
Shot by: Peter Samuels