The King of The Dot and Twitch's Grand Prix started off with a bumpy start, but the promise of the Southern Region to redeem credibility to the tournament is great. And with battle rap veteran DRect as the hosting influencer, fans are in for a contest that will most certainly be top-notch.
AllHipHop.com caught up with DRect to breakdown his history in the sport, the tournament and so much more.
AllHipHop: So congrats on being selected as a judge for King of The Dot's Grand Prix, South Division. What was that like for you?
DRect: We knew that judging would be a sensitive thing. Many people we called were on the fence about being in it because they were scared to be judged. So, we knew we had to get it right.
AllHipHop: And there is limited control about getting things right, correct?
DRect: Yeah, and you know, it's four different people running four different divisions. So we're all preparing our people in different ways. And we all pick different judges.
AllHipHop: Some concerns are that judges might hang out with the artists too much. How are you able to make sure that judges don't have the same type of bias? Did you all contribute to the judges?
DRect: So, I will say one thing … like a piece of information behind the scenes … they greenlight this thing so late that we had to do so much work in a small amount of time. When it came to getting judges, all the things we wanted to implement that we couldn't in time. And everybody was like, alright, let's just pick the judges for our own regions, you know, what I'm saying? It would have been more of a group effort if it wasn't for that. As far as mine, we wanted a judge to be a woman. But it's going to be two judges from the battler community, someone retired, and we have two Atlanta judges that actually live in the city.
AllHipHop: They have to live in the city and not other places in the regions.
DRect: Yeah, well, I mean they would have to be in Atlanta to come to the battle. Not too many people want to want to drive all the way here or fly all the way here to be here in person.
AllHipHop: Are you doing COVID-19 testing?
DRect: Yeah, at the door. We have the temperature guns, but also there's not that many people invited anyway.
AllHipHop: Congratulations on your first event. Despite the bumps … despite the Dizaster (pun intended).
DRect: It was a great first run.
AllHipHop: How did you guys go about selecting coming up with the idea for the tournament and working with Twitch and then selecting the battlers?
DRect: Organix contacted me and basically told me maybe a couple of weeks ago. He told me that there was an opportunity that they had with Twitch. Twitch wanted to sponsor a battle competition. And the thing with me is, I love competitions. Like, the promo battles are cool and are what the culture has become. But the tournaments make me really excited. And I feel like when there's something on the line … it makes the artist go that much harder for like, they really have to perform. So when they told me it was a tournament, I was super down. And we have worked together on little stuff in the past. This was an opportunity for a lot of us, and we have been cool for years, to really put in some work together. So I was down immediately, called me back, let me know. Twitch doing a $50,000 tournament for rappers is insane. And each division would have a representative: myself doing the South, Poison Pen doing the East, and Organix doing the North, which is held in the Midwest. And a lot of people were kind of confused with the North thing. So they fused rappers that they had coming from Canada with those in the Midwest and kind of made it a nice meetup spot to where, you know, there wasn't too far from anybody.
AllHipHop: How did you come up with the artists?
DRect: Yeah so, me, Poison Pen, Organix and Lush One and there are others that are behind the scenes. And between all of us, we sat down and put together a list of emcees. I came up with a group that I had worked within the past, and who might want to work with in the future. We also considered people who they believed deserve a shot on a bigger stage. The biggest part for the selection process was, you know, who deserves a shot. Who has been out here grinding that people have been overlooking, and needs to be put in position. And, you know, who somebody that would like to continue battling with KOTD in the future when everything is said and done. If they win, or if they don't. That selection process was, you know, who's popular with the fans, like who's underrated and who deserves it, I would say was the criteria that when choosing those names. And of course, each of us had to stay in our respective areas.
AllHipHop: Did you guys have a say in the West Coast folk?
DRect: I didn't. I believe the West was already selected by the time I came in.
AllHipHop: It's hard to have an interview without talking about the West Coast card. Do you think that RX was prepared to go up against Saynt?
DRect: Yeah. You know, when we figured out that this thing was going to be a reality, it kind of gave us less time than normal and gave the rappers less time than normal to prepare. So, do I think she was prepared? Yeah, I think she was ready to go. But I also think another part of the preparation that a lot of people don't think about is the performance, as well as the written aspect of it.
AllHipHop: She's still relatively new. She just started rapping last year.
DRect: Sometimes you never know if someone is ready until you push somebody into a position like this. And people in the past that people may have thought were of a lower level rapper or whatever when we put them in these positions they rose to the occasion. So really you never know till you see it happen. So when you give somebody that's fire, you're very hopeful. I mean, and we all were very hopeful regarding RX. And I think it's important to have females in this competition as well. That is something else we talked about. We tried to reach out to females who have been on King of The Dot in the past to see if they wanted to be any competition.
At the same time, it's like, we're also gatekeepers, and this is a new move. You want to make sure people from every corner of our culture, feel invited, they feel welcome, and they feel represented.
AllHipHop: Talk about being a gatekeeper. And talk about your particular position as a gatekeeper of some of your history and how you got to be such an icon really in battle rap culture.
DRect: In February of 2008, I was going to college. I had just been in the world rap championships competition that was thrown by Jump Off TV, out of England. And so what it was it was a competition and I believe this was $10,000 on the line. And Thesaurus and Illmac were like the favorites to win that. And there were people from all over in it like Organix was in it. There are people from all these regions all over the world, that was a part of it, as people from Australia, New York, and LA. That's the first time a lot of people saw names like Dizaster. There were a lot of people wherein it who are now battle rap legends throughout that competition. Something happened that was some like foul play with the judges. Some of the battles went missing and they couldn't put out the footage properly. When it kind of died down, I contacted everybody. And I was like, man, I want to start a league so that we all have the outlet to continue battling.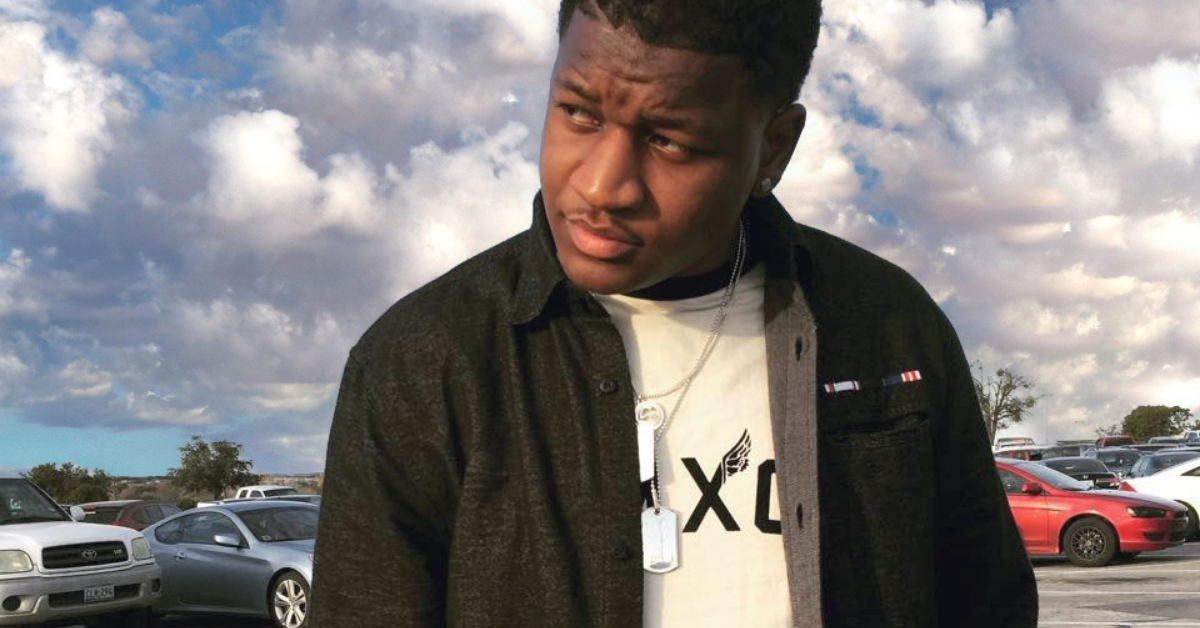 I stepped out in the battle rapper role and into an executive role. And at the time, I didn't know it could blow up. We loved Hip-Hop so much. So with YouTube gaining popularity at the time, we knew there was a platform where we could put all this footage on.
So, I just contacted Lush One. We had a guy named Pumpkin Head, aka PH. (That's like Bro. respect to him), and Poison Pen was helping PH. He later became the face of what we're doing in Grindtime, New York. Me and my crew were doing a division based out of Florida. So at the time, we started getting all this talent that we saw from these grainy YouTube videos, putting them on high-quality cameras. And that was also when Avocado made his debut as a cameraman on Grindtime West. He had all these people who are now personalities and forces in the battle rap culture kind of joining together at that time just for love and battle rap.
AllHipHop: So Avocado was down with you in 2008 or 2009?
DRect: Avocado was already on the scene before the battle. He was a battle rap fan. And he knew some of the guys from out west. Like he has a history with Lush one and all them. So they were all cool before I started, and I know Avocado was working on some movies and stuff like that. And everyone knew he was a great cameraman. Avocado was filming the first West Coast Battle. He was there from day one. So we kind of had this film quality that we had to catch up to. And we also had this quality of emcee that the world was catching up to, you know, from like Hollywood, it was in the very first round from New York. Like The Saurus, Passwords, all those guys.
They were in the very first draft on the West Coast. Cats like Johnny Storm, who were legends of Florida, on the first battle cards. So that's kind of where the blueprint was laid. Then everything just blew up. You got all these folk like Dumbfounded. People who went on to do other things with their lives and become stars that have these huge fan followings. It was dope to be in that position. And then around that time when I left grind time, I took a couple of years off, and then I made a new life as a media person.
AllHipHop: You started RapGrid?
DRect: Yes, in 2012 I want to say. I took the media side of things started interviewing people, creating content, and doing blogs. I kind of started that wave. And you see all the bloggers that came after that we're all doing that thing right now. I'm at a point where I'm trying to get back into an executive position. So I think all this stuff is happening at the right time. So I come from being a rapper to running a league to being a blogger, and a facilitator running paid reviews, and the cameraman all the way back to you know, being executives on a battle rap staff once again.
AllHipHop: You brought up, Avocado. So how do you feel about the footage that came out … with him laughing and kind of instigating some of the conversations about the Black Smack rappers not taking care of the kids? Kind of racist, right?
DRect: First of all, there were some other people in that video. This one person, I would say, was good. He is not at fault. He was very uncomfortable. The other personality is, you know, he's not a part of the battle rap community anymore.
I think it's just the way Avocado reacted, and that made a lot of us feel uncomfortable in the battle rap community, you know, of all cultures background, and creed. Like, it was definitely unacceptable. But I think at the same time, the greatest thing Avocado did was get out in front of it.
AllHipHop: He didn't get out in front of it. I mean, it was something from years ago.
DRect: Yeah, but what I'm saying is it got addressed before it came back up in the community. And a couple of people spoke to him back then. But I'm saying like, as far as its resurfacing, for some people putting it back out in front of him.
When I was approached to be a part of the Grand Prix, I was told Avocado was going to be a part of it. And this is something that was in the works before that video had resurfaced. So basically, I was asked if I wanted to speak to Avocado, which I will and I haven't yet. But the main thing is so many people from our culture have already spoken with Avocado, some dissatisfied, some decided to move forward.
But personally, for me, I have had a relationship with Avocado in the past. Do I believe he's a racist? No. Do I believe he was 100% wrong? For how he acted in that video? Yes. And I feel like a lot of his peers have let him know. Now, I feel like it was handled. I feel like the battle rap community handled it well. I'm glad everybody responded. Whatever way they responded, I'm glad that they were heard. Because, you know, in 2020, we're in some rough times. And as Black people, you know, it's important that we have a voice to the point that we stand up and it's important that we are heard.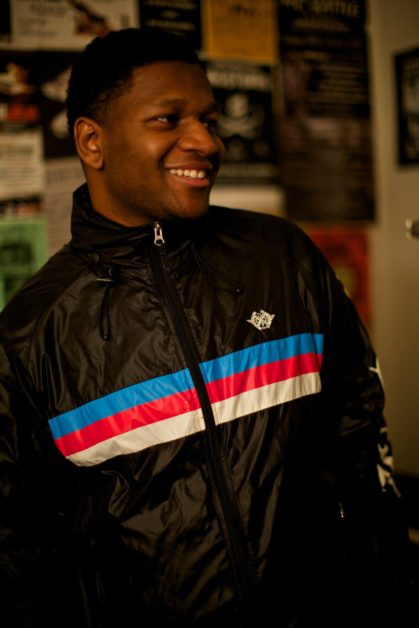 AllHipHop: The battlers, the bloggers, everybody says that your South card is fantastic. What was your mindset in selecting the artists for that? And then talk to me about each artist that you got out there. What do you think are their strengths? What do you think are some of their weaknesses?
DRect: We reached out to a lot of people. And but I think at the end of the day, this is a great opportunity for a couple of artists who've been grinding for a while that doesn't always get a shine to get on. So I know there were a couple of fans that were kind of like damn, we wanted to see this artist and we want to see that artist. But I guarantee you that when you actually see the battles, there'll be some of the most competitive battles ever. I made the call, and if I call someone and ask them if they want to be a part of the tournament, and they didn't sound excited, that's when the offer kind of got rescinded. Every single person in the tournament is hungry. I believe they'll do some of the battle fantasies of their careers.
And that was like, the most important part to me … over names and everything else. If I were to roll down the roster: Chef Trez as somebody who's known in battle rap, and I think he has a very unique skill set, as far as being able to freestyle, the time and you know, he's known for his slogan, "Three of them thangs." And also, he's a fan favorite, which is cool. But that presents a very tough challenge for anyone really going against them. And I think, to be able to shine in this tournament you are going to have to shine in a different way. He started on some other platforms, I think he should be on a game. And he's somebody who's very excited and very professional,
He's very humble too, which I like about him. He's very easy to work with. So you know, what I did was call Chef, who sounded like, "Yeah, cool." And I was like, "Hold on, you seem kind of relaxed. Are you excited?" He's like, hold on, "Let me get excited about this thing" and comes back two days later, he was super hyped once he thought about it, which is really dope.
AllHipHop: He is going up against Lotta Zay.
DRect: I think Lotta Zay is one of the best pens in battle rap. And I think a lot of times in battle rap people have this popular opinion based on if somebody might win a battle or somebody might lose in a battle, and then you know, the public opinion changes. But as far as me being someone who has been evaluating talent for years, I know when I see it.
And I feel like Lotta Zay has it. He was a champion on 106 and Park and when he came to us in the Grindtime age. And after a couple of battles, he really got it. And he got popular around the time that he and John John had a battle. They did two battles, he was still waiting on that third. He won one and John John took one. That's when he started getting popular. That was when the whole world really knew what they have to offer. I think he's incredibly well rounded.
But I think sometimes there are so many battles, there are so many leaks, you know, these guys don't always have the proper time to prepare. So some people fall victim to just not being 100% themselves in a single battle. There are all these little things behind the scenes that come into play that people like myself with know that the fans might not know. He's somebody who I always felt, once that stage was presented, that he deserved the shot to really go hard.
Fans also really wanted to see Brixx. I think it was perfect timing for somebody like him in this tournament. You have to remember when we select the emcees from the south, other regions might not get it. But you know, I've lived in Atlanta for about five years. And I kind of understand who gets respect in the southern region of the US from the battle rap community. You know, embracing somebody that a lot of people want to get behind and see do well. So, I think he's gonna do real good in this tournament. And his opponent— a lot of people are confused because they see Hays The Family Man and be like "Who the hell is that?" Hays The Family Man is formerly known as Syahboy.
AllHipHop: Why did he change his name?
DRect: Maybe he'll say it on camera. I don't really know.
AllHipHop: Maybe it's a new marketing strategy. Maybe he's a real family man.
DRect: He definitely is. I know that he is. Hayes is another person. He's a veteran. Very funny. He's creative. He's somebody that they'll like, because of his personality. And I think there's a lot of people who are boring in battle rap, but personality is what has carried a lot of people and what separated people from the top. You can have bars and personality. I feel like there is a happy medium. Hayes has a lot of natural ways to market himself. And I think you'll be good. I have no idea what type of stuff they kind of say to each other. And I know they don't want to lose to each other even though they may call him the past. So I think that would be a good one.
AllHipHop: What about Scotty?
DRect: Now Scotty is from Houston and he has personality. I saw Scotty battle Phara Funeral if you're on a bathrobe! He battled her with a different style and had jokes. When you are jokey, jokey, or just so funny it is hard for anybody to beat you.
AllHipHop: I saw him with Loso.
DRect: Oh, yeah, I love that one. It was one of my favorite battles of the past few years. They did that one in Houston. Yeah, I love the way that both of them attack each other with the angles. Scott is another person who's been looked over. He is one of the artists that I believe deserves a shot. Like Scott has had battles on URL but hasn't done it consistently. But he hasn't been on King of the Dot yet. I think he's somebody that could represent the whole Texas well on that platform. You don't have that many battle rappers from Texas out here. He's a strong competitor. He is easy to work with. He's somebody that I've seen come up from day one personally. I thought it made a lot of sense to put him in his competition. Then his opponent, So Severe is out here in Atlanta. Have you heard of So Severe before?
AllHipHop: No, I haven't.
DRect: He's been grinding for a while out here. We've known him for years. We've never really got a shot until Chris Petty put out a battle with So Severe. It gave him a very strong push. That was a really dope battle. Both of them did their thing and then So Severe got picked up on King of the Dot. And he did a few battles, and their fanbase really likes him. So Severe is somebody that when he got the call he jumped through the roof and so excited to be in it. You know, he's gonna give a lifetime performance out of him.
The Grand Prix (Southern Region) will air on Twitch live on September 27, 3 PM (EST), 12 PM (PST), and 8 PM (GMT).