The unsolved murder of Christopher "The Notorious B.I.G" Wallace on March 9th, 1997 continues to frustrate fans and most investigators to this very day. However, there are some FBI agents and LAPD officers who have seen the proof related to B.I.G.'s murder firsthand.
FBI Agent Phil Carson dropped a bombshell revelation on the shooter's alleged target, which was thought to be Sean "Diddy" Combs.
Until now, the most outspoken of these investigators has been deceased former LAPD detectives Russell Poole and Greg Kading. Russell Poole and Greg Kading came to very different conclusions.
In his book "LAbyrinth: A Detective Investigates the Murders of Tupac Shakur and Notorious B.I.G., the Implication of Death Row Records' Suge Knight, and the Origins of the Los Angeles Police Scandal," Russell Poole laid out evidence that rogue LAPD cops Rafael Perez and David Mack arranged the murder along with an alleged hitman named Amir Muhammad.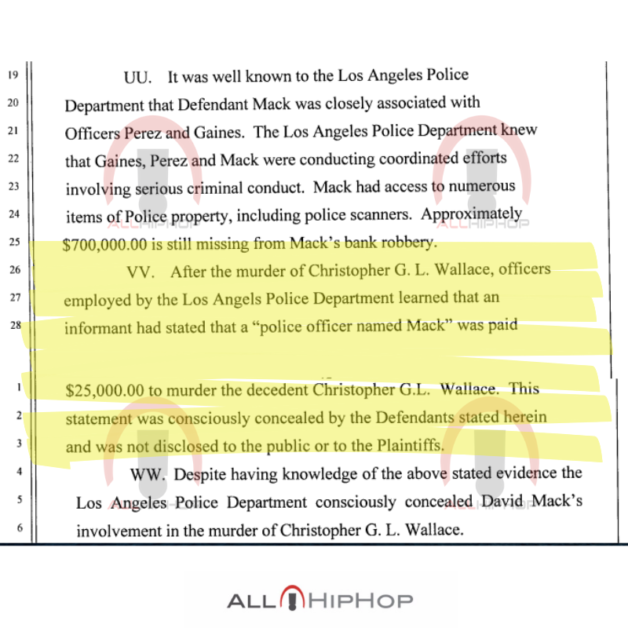 Greg Kading on the other hand, maintains B.I.G. was killed by members of the South Side Crips, over an unpaid debt in his book "Murder Rap: The Untold Story of the Biggie Smalls & Tupac Shakur Murder Investigations by the Detective Who Solved Both Cases."
B.I.G. only released one album while he was alive, Ready To Die. His follow-up, Life After Death was released on March 25th, 1997, 16 days after the revered rap star was gunned down.
But his influence is indisputable.
In fact, Biggie was just inducted into the Rock & Roll Hall of Fame, like his nemesis Tupac Shakur. Ironically, B.I.G. and Pac are the only solo rappers to be initiated into the Rock & Roll Hall of Fame, and regrettably, both of their murders remain unsolved to this day.
Will the assassins ever be brought to justice? Retired FBI agent Phil Carson believes so. Carson was the lead FBI agent designated to examine the murder of the Notorious B.I.G.
Carson supervised the team investigating B.I.G's death. Carson was the man who interrogated dozens of witnesses as well as possible suspects.
Phil Carson maintains his investigation was destroyed by the highest-ranking members of the LAPD, including former LAPD Chief of Staff (2003-2005) Michael Berkow, who is currently the Director Coast Guard Investigative Service (CGIS).
In 2006, Berkow was named as a defendant in a sexual harassment lawsuit filed by a Los Angeles Police Department Sergeant Ya-May Christle. Christle sued the LAPD, claiming promotions and assignments were being doled out in exchange for sexual favors.
Christle, who was part of the LAPD team that reviewed the B.I.G. investigative files also claimed that information she prepared regarding the rapper's murder mysteriously disappeared and was never forwarded to the rapper's family as ordered by the courts.
Berkow admitted he had a three-year affair with an officer in his unit, but he denied showing favoritism in return for sexual gratification. He was eventually dismissed from the lawsuit, but in October of 2007, a jury awarded Sergeant Christie $1 million dollars after agreeing she was targeted for retaliation and demoted.
Phil Carson told AllHipHop.com that Michael Berkow contrived to impede his investigation with the help of Pulitzer Prize winning journalist Chuck Philips, who was supposedly using the Los Angeles Times as a vehicle to expose informants, spread disinformation, and ruin the investigation – as well as Carson's reputation.
Chuck Philips was eventually fired by the Los Angeles Times for fallacious reporting concerning Tupac Shakur's death after the thesmokinggun.com revealed that specific documents in Philip's article were fabricated by a known con man named James Sabatino. 
Ironically, Philips told AllHipHop.com his reputation was also destroyed, when The Los Angeles Times retracted his story, "An Attack on Tupac Shakur Launched a Hip-Hop War."
In part two of AllHipHop's groundbreaking conversation with FBI agent Phil Carson and award-winning journalist Don Sikorski, the pair delve deep into the FBI's investigation, the evidence against two infamous rogue LAPD cops Rafael Perez and David Mack, and the alleged triggerman Amir Muhammad.
FBI Agent Phil Carson Confirms Crooked Cops Were Involved In Biggie's Murder
Agent Carson describes how the Los Angeles Times was used by journalist Chuck Philips to ruin the investigation. Read on and watch agent Carson explain the investigation, and the conspiracy in his own words.
AllHipHop:  A few years ago, I was out in front of The Peterson. Any direction you move in a vehicle, there are many traffic lights. It seems that the likelihood of somebody getting away or speeding away by car after something of that magnitude would be very unlikely. With David Mack, the bank robbery took place seven to eight months after B.I.G. was gunned down. The bank robbery occurred in August of 1997. And B.I.G. was killed on March 9th of 1997. Do you think David Mack was that brazen after committing such a high profile murder? We know that he did the bank robbery because he was convicted for it and served 14 years. But does that lend proof to have dangerous he was?
Phil Carson: He's ruthless man. What did he get nailed for a while at Rampart? Nothing. The bank robbery, we know for a fact, there were other people involved in that bank robbery. That guy kept his mouth quiet. He never cooperated. He never admitted it. And he went to trial. And he did his 14 years in federal prison. And they never found the money. That tells you the mental makeup of that guy. So he's capable of anything.
AllHipHop: In terms of coordinating the B.I.G. murder, I want to focus on discounting some of the information that's been put out. I know you guys talk about this in The Dossier, specifically about The Los Angeles Times and Chuck Philips. 
First and foremost, there's been a long-running theory that the South Side Crips, murdered B.I.G for not paying security. That narrative was pushed by LAPD detective Greg Kading in his book "Murder Rap." I just wanted to know what you think about that, because, he has a source who claimed to have been involved in the murder with Wardell "Pooche" Fouse. What are your thoughts on that theory? 
Don Sikorski: My answer to this is a simple common-sense thing. If his theory was true, If I'm the LAPD, I would make a press conference tomorrow. Bring Greg Kading in there, and say Wardell "Poochie" Fouse killed Biggie. He's our guy even though he's dead. We are closing this case, and all of their problems would go away. 
Now, what has transpired in the time since this murder? Every chance that LAPD, the city of Los Angeles, and anyone that has any information in regards to the murder of Biggie has tried to obstruct information, evidence in anything else that exists. If that was what happened, why wouldn't the LAPD just say that's what happened? Why wouldn't they hold a press conference and yell this at the top of their lungs? It would solve every problem, it would end this conversation. They have not done that, because they know that's not the truth.
AllHipHop: Phil, in terms of evidence pointing to that, you said you spoke to a number of people. Who were some of the people that you interviewed and what kind of information did they give you that you had to sort through regarding this theory?
Phil Carson: I can't name specific people because I think that there's probably a chance that they're going to reopen this case. And I don't want to step on anybody's feet or anything like that.
KADING
"But what I can tell you is Greg Kading, he's just wrong. I'll cut right to the chase. His theory is wrong, period." Former FBI agent Phil Carson – lead investigator in the murder of The Notorious B.I.G.
When I was doing my case, I cannot tell you how many times that I reached out to LAPD to be part of an operation, to be part of some interviews. One of the things that I continually had to do at the direction of my bosses was I had to brief the higher-ups at LAPD. So even when they said they didn't want to be part of something, I still had to tell them that was going on. And every single time that this happened, that information would get leaked. Look, everybody wants that question answered. Was LAPD involved in this murder? Everybody wants to know that.
We all want to know who pulled the trigger. I get that. But everybody wants to know, was LAPD involved in orchestrating this murder?
Now, if you want that monkey off your back and your LAPD, then why not be part of something? If you think Greg Kading's theory is true, then make it public and get everybody off your back and make this whole thing go away, that the theory of LAPD being involved is is incorrect. The bottom line is they're not doing that. And the reason is that they know Greg Kading's theory is not correct. Period.
Don Sikorski: If you look at this case, there have been around six detectives that have looked at this case. I'm going to give you a list. Russell Poole is one of them. And if you go back and look at Russell Poole's history within the LAPD his record is spotless. He is brought into LAPD robbery-homicide, which is the most anointed division of the LAPD, it is where the best of the best go when they are the greatest of the greatest in solving murders. 
The second person that investigated this murder, and came to the conclusion that the LAPD was involved is a man by the name of Sergio Robledo. Not too many people know this name, but Sergio Robledo was the head of South Bureau Homicide within the LAPD during the late 80s and early 90s when they had close to 3,000 murders. Sergio Robledo is hired by Miss Wallace during the civil trial to go in and investigate this murder again. At the time he was retired. If you talk to people inside the LAPD, they have nothing but glowing things to say [about Sergio Robledo.] This is not a man who retired under controversy. I mean, he's a pristine detective. I'm going to add Phil Carson as number three. Phil, how many years were you at the FBI, 18 years? 
Phil Carson: Just over 20. 
Don Sikorski: So 20 years at the FBI. An honest federal agent. You can look at the commendations he received, you can look at his accolades. These are three investigators, their track records are unimpeachable. Now, the other detective that investigated this is Greg Kading. If you look into his background he has a lot of conflicts of interest in terms of what happened to him inside the LAPD.
AllHipHop: He was accused, but eventually exonerated for falsifying documents [against alleged drug dealer/supermarket magnate George Torres.]
Don Sikorski: Exonerated I think is a strong wrong word, to be honest with you. And then I'm going to give you another name, Detective Steve Katz, who was given this case and was the lead detective towards the end of it. Now, Detective Katz was hiding evidence in his desk. So I ask you the question, Grouchy Greg. If Greg Kading's theory is correct, why is a detective within LAPD robbery-homicide, locking information and evidence in his inside his drawer? A Federal drug judge had to call U.S. Marshals to come into robbery-homicide and get that information. If Wardel "Poochie" Fouse killed Biggie. Why?
AllHipHop: What Don is referring to is the mistrial of Biggie's civil case in 2005 when Judge Florence Cooper had to order the LAPD to turn over documents to B.I.G.'s family lawyer Perry Sanders, which was a rather shocking moment and twist in that case.
If Poochie had done it, let's just say. How would he have even managed to get away from the murder scene in such a trafficked area of people after such a high profile event? Maybe you can speak to this, Phil. I know you said you can't name witnesses and things of that nature. But, Biggie's bodyguard, Big Gene Deal, has gone on record and identified Amir Muhammad as the person that he saw, pulling up to Biggie. In your investigation, was there any type of vehicle confirmed to have been involved in this murder? And what are your thoughts on Gene Deal?
FBI Agent Phil Carson Says He Has Seen Evidence Of Biggie's Killers In Front Of The Peterson Museum Before He Was Killed
Phil Carson: Numerous witnesses have all stated that it was a black Chevy SS Impala. David Mack owned a 1995 Black Chevy SS Impala. So that's one connection. Getting back to Big Gene. 
When they first went and talked to him, they're throwing out multiple six-packs. If I had a six-pack and I wanted to see if any of these six people were involved, the way that you put a six-pack together is you make all six people look pretty much alike. You don't have like a 6'5 five black guy next to a 5'6 guy and then in the third picture, you have a 6-foot Asian guy that has a beard and a mustache. 
When we put six-packs together, we get photos from the DMV to where you've got six people that all look very alike. So if somebody is going to pick out somebody in a six-pack and is like, that's the person that did whatever crime? That means they had a good look at the person. And they're pretty sure about it. So they show him several six-packs.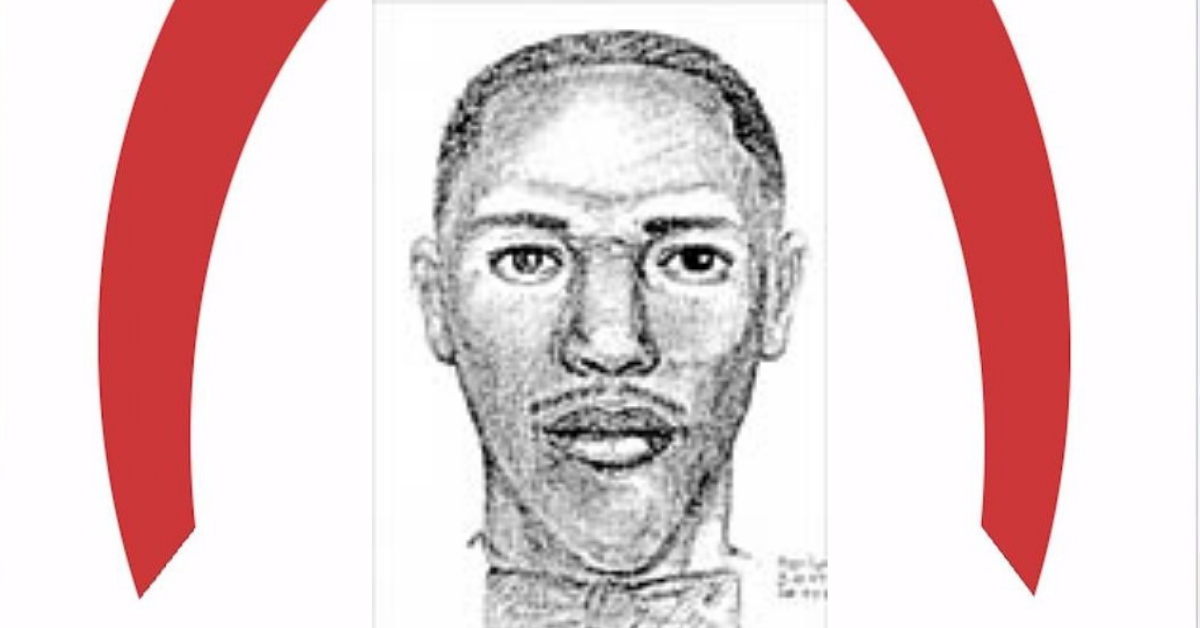 Big Gene instantly picks the person out circles it, signs it dates it. By the way, other people gave a description of the shooter exactly of the person Big Gene picks out in the six-pack. Everybody says what the shooter was wearing, what they look like, what their hairline looked like, body size, and everything like that. So it's not just Big Gene. Then they show a picture of Big Gene, standing outside next to Puffy's car. And he goes, "Yeah, that's the guy. That's the guy that I just circled."
AllHipHop: So you mean to tell me that there's photographic evidence that the FBI has of Amir Muhammad, who is accused of being the bow-tied triggerman outside and near Puffy?
Phil Carson: Let's just say the LAPD had that in their file. And then there were certain things that were made part of the FBI file, but at first, they would not let me or the people that I was working the case with, take any photos, make a copy of a photo, or make copies of any other photographs that were part of that case file. 
AllHipHop: You saw the actual footage of Amir Muhammad lurking around The Petersen? 
Phil Carson: Yes. 
AllHipHop: That's Incredible.
Don Sikorski: I just want to bring up one thing that Phil mentioned about the car. This black SS Impala that David Mack or owned. He robs the bank and Russell Poole wanted to run forensics on the car. He wanted to run financial records on David Mack. He is shut down by the LAPD. What would be the reason that a car fitting the description that he owns, is sitting in his garage, and Russell Poole is not allowed to run any forensics on the car? Secondarily, inside of his home, they find Gecko ammunition, the same ammunition that was used to kill Biggie that's only available in two places: in New Jersey and Corona, California, where ironically enough, Amir Muhammed does some mortgage transactions. Why wasn't Russell Poole allowed to run ballistics? Why wasn't Russell Poole allowed to run forensics on this Impala? I don't know if you can discuss it. Phil, I think you asked them if you could run forensics, and I think you also were shut down, correct?
Phil Carson: Correct.
AllHipHop: Phil, it's pretty well known that former LAPD Chief Bernard Parks' daughter was a well-known associate of multiple people at Death Row Records. Michelle was no angel, she was eventually caught selling a lot of cocaine. Do you think all of this is tied up in it, the drug dealing? And part of the obstruction is Chief Parks wanted to protect his daughter?
Phil Carson: Common-sense says, Yeah. I think any parent would do whatever is necessary to protect their child. And unfortunately, once his daughter became a grown female, she could choose who she wanted to hang out with, and the things she wanted to do. And I think more so as probably a father than the Police Chief. That part, I don't think you can blame anybody for that. Anybody's going to do whatever they can to protect their child. At the same time…you're covering stuff up. Or you're involved in a cover-up, that's involving police officers that work for your department.
Don Sikorski: And Grouchy Greg to further that, just so we're clear, there is a photograph. And in that photograph is Chief Parks' daughter Michelle Parks, with Rafael Perez and David Mack in Blood attire. That photograph has been seen and has been recorded in a deposition by LAPD detective Wayne Coffee. Two people have seen this photograph and gone on official court records to state that she was in a photograph with Mack and with Perez.
AllHipHop: Phil, how do you think Suge Knight was involved in this? Do you feel that it was a simple hit that he paid for because he had the LA cops on his watch? Does it end up being that simple of a theory?
Phil Carson: Yeah, it does. The bottom line is Tupac was his cash cow. Suge he had a lot of very successful artists that were very profitable for him. But Tupac was his cash cow. And when Tupac got taken out, If you ever talk with that guy [Suge] or see or talk to people that dealt with him on a day to day basis? You talk about a guy that was just feeling like the world was his oyster. I mean he was arrogant. He felt like he ruled the world. He ruled it with an iron fist. And when he lost his cash cow, it does come down to a simple fact of "okay, I'm gonna, I'm gonna ruin it [for everybody]."
This whole East Coast/West Coast feud? It's true. I mean, that was real.
Biggie was not the intended target of this. It was Puffy. And Suge wanted Puffy out of the equation.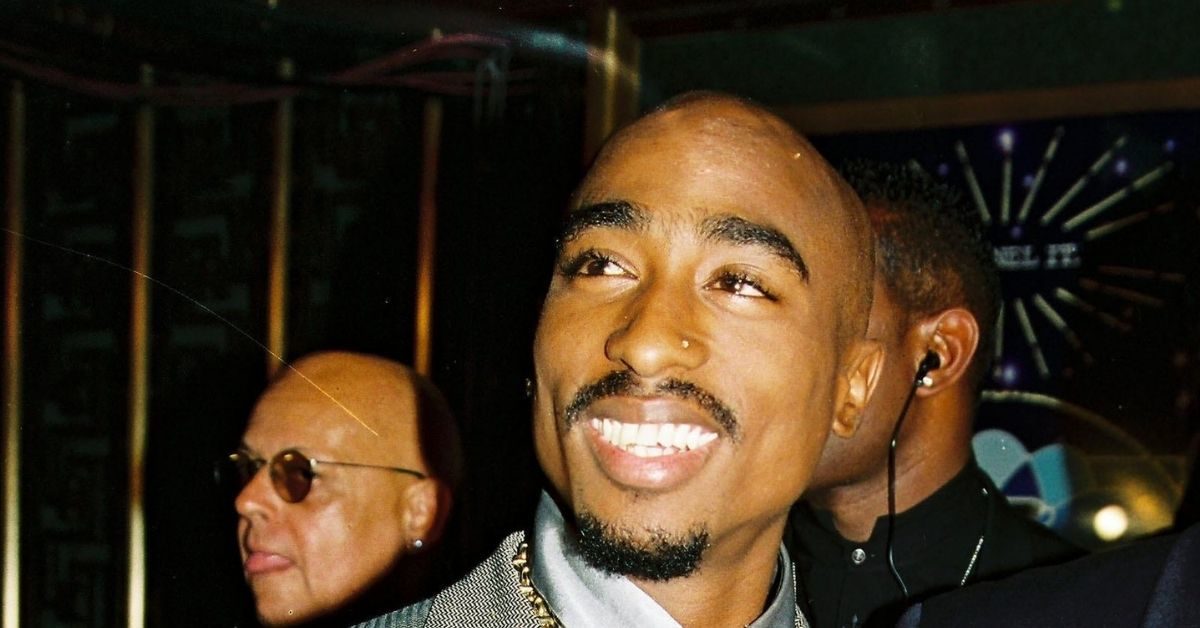 Puffy was seeing his celebrity, his wealth, and his business at Bad Boy Entertainment skyrocketing. And Suge was doing the same thing. Death Row Records was taking off like a rocket ship. Well, try to take out the other side, and you get the whole pie to yourself. 
I know people beat this theory to death. People say that some of the things Russ Poole was looking at, "that's all just a bunch of b#######." It's not b#######. It's not. Russ Poole knew what he was doing and was on the right track. I don't care what anybody says. I've seen all the information. I've seen both sides of the story. I've seen cases that also involve these officers in other areas. Russ Poole was doing the right thing, period.
AllHipHop: So the Tupac murder. It's been attributed to Orlando Anderson. So there were theories that Reggie Wright Jr was somehow involved in orchestrating the Tupac murder in Vegas. To be clear, Reggie has denied these theories on record with AllHipHop. But has anybody looked into the possibility that Raphael Perez and David Mack could have been in Vegas at the time of Pac's murder? The M.O. was the same. 
Phil Carson: You'd have to talk to the Las Vegas Metropolitan Police Detectives that were involved in investigating that case. But if you do talk to them, they will tell you that yes, Orlando Anderson did commit that murder.
Don Sikorski: For me, I've interviewed Suge. For my first documentary, I was able to interview him. And then when we did "Who Shot Biggie and Tupac" for Fox, I orchestrated Ice-T and Soledad O'Brien being able to interview him. I will put this out there and I think that one day this story will be told. But there is a story to be told about the Compton Police Department and Reggie Wright Jr. and Reggie Wright Sr. 
I think at a certain point at a certain time that the truth of who Reggie Wright Jr. is and was and what he was involved in will finally come out. I think when you start to look at the relationship between Suge and Reggie Wright Jr. and who hired the police officers running Suge's security, there's a story there. I can't as a journalist sit here and say things definitively, but I will tell you to mark my words at some point, the truth behind Reggie Wright Jr. and his father in the Compton Police Department and what went on will come out at some point. 
AllHipHop: What did you think about both of them being indicted on cocaine trafficking charges? 
Don Sikorski: That has been going on in Compton with those two since day one. And so for them to just get caught now is not surprising. What is funny about it is, if you read that indictment and read the amount of drugs, the type of drugs, what was involved in it? And then if you listen to his public comments: "Oh yeah, I just got caught with some marijuana," it's a joke. I can't sit here and give you anything outside of that. At some point, somebody will tell that story, which I think will connect the dots in a lot of ways.
AllHipHop: Phil, I wanted to ask you a little bit more about Amir Muhammad. Being a contract killer, I would imagine is not a skill somebody acquires overnight. What did you learn about Amir Muhammad and his background through your investigations?
Phil Carson: I just have to be careful on what I say. Based on the information that people told me and from a lot of people that were present at The Petersen, it's been widespread that he [Amir Muhammad] was the triggerman. And just through a lot of investigation, and things that we did at the FBI… I just want to be careful talking about it. 
But I guess what I can say is, it's not like I just woke up one day and said, "Okay, I want this person to be found guilty of this murder. So now, I'm going to do everything I can to try to prove that that person was was the shooter, or that these people were involved." I'm open to anything and everything. I'm one of those people where I always let the evidence speak for itself. The way that the LAPD and the LA Times and the LA's DA's office made it personal against me where they were just trying to ruin me, ruin my career, and ruin this case? It's like, "guys be mad at the evidence. The evidence is what you guys are concerned about, whether it's me, or whether it's the 10-year-old boy that lives next door to me, if he's the one that hand delivers the evidence, it's the evidence that you're concerned about." And so the way that they were trying to shut all that down and cover all that up, was shutting me down or shutting Russ Poole down. They really made it personal. 
Phil Carson: My thing, Grouchy Greg is, when you're working high profile cases, you're gonna run into people that just don't want to talk to you, because they don't want to get caught up in it. They don't want a targeted period to be put on their back, or they just want to keep to their own business. And that happens, and I get that. But to go to the lengths that they did [LAPD] when they knew who we believed the shooter was, and where the evidence was pointing?
Which gets back to your question about Amir Muhammad. It's like, what why would you disclose all this information? Why would somebody like Chuck Philips disclose in an article the name of an FBI source? Or disclose the investigative things that I'm doing to potentially prove who committed this crime or who didn't commit the crime? Why would somebody throw all that stuff out in an article and ruin it and shut it down? 
If somebody says, "Okay, this police officer that you're alleging was involved, or this person was the alleged shooter, well, we don't think it's right." Well, then great, be part of the investigation, because I'm going to let the evidence speak for itself. If the evidence says that Amir Muhammad was not the shooter, great. That's awesome. Okay, he wasn't the shooter, then. That's fine. 
But why are you guys spending all this time and energy and resources and lies covering that up? If there's nothing to cover up, you don't cover it up!
Originally Published November 9, 2020.