Jon Hope is exactly what his name insinuates: giving hope to the masses all around the world. Hailing from Providence, Rhode Island, the rising lyricist uses his music and content to help inspire and improve other people's quality of life. With hip-hop giving him the confidence to tell his story, Jon prides himself in being a multifaceted artist, with his own clothing line and hip-hop educational initiatives called Hope Scholars.
Describing himself as a "hip hop artist, educator, and creative," Jon is the proud leader of The Hope S###, utilizing music, a piece of content, or public speaking to leave people feeling inspired and motivated in all their endeavors.
Most recently, Jon released his highly-anticipated new project titled Hope All Is Well, with a standout feature from Jim Jones. 
AllHipHop: What is THS and how did it originate?
Jon Hope: That Hope S###. You know what, it started out as a thing I did at my shows. It was a call and response, then it started to flow. Every time after shows, people said "yo, that's that hope s###! That's that hope s###!" So alright, let me run with this. Now we're in a time where artists create worlds. In this world, the idea of hope isn't really some type of Disney or romanticized type s###. Even the dichotomy of like Hope and S###, it's more or less acknowledging that despite your circumstance, you gotta start with a mindset. You can have all the tools, the resources and the relationships you want, but if your mindset isn't about trying to go out and get it, then you assed out. It's all about that mindset.
AllHipHop: Growing up in Providence, Rhode Island, what was that like?
Jon Hope: Being in Providence man, it's a beautiful thing. Right now, we're like, the world's best kept secret. I'm one of many talented artists coming out of there that are really impacting on a national level. We have this complex identity of yo, we're not trying to be like Boston. We're not trying to be like New York. We have our own culture, the way we talk. Right now, the industry is prime for a new perspective, and you see that frame of reference with Grizelda and Buffalo. People want to hear okay, what ya'll talking about? It's not necessarily a New York City type thing. You're gonna see that with artists like myself, coming out of literally the smallest state in the world. We have a chip on our shoulder because we're trying to carve our own niche and be taken seriously. I'd like to think I'm one of those people that's trying to present that type of message. 
AllHipHop: Biggest influences coming up?
Jon Hope: I'm a big Nas fan. Nipsey, then life in general. The type of music I write, life is my biggest muse. I lived a lot of life whether when I was in foster care, being a professor, doing all kinds of different type s###. I take on that, so it could be a conversation that influences me or what have you. It's weird, I'm an open-minded person. It could be anything from Lil Baby to EPMD, I have that type of openness.
AllHipHop: When did you realize you could do music for a living?
Jon Hope: Man, I'm one of those seasoned artists. Once everything really started clicking, probably 4 years ago. But I've been going at it for a while, 4 years ago it finally turned. When I see frames of references like Ross, 2 Chainz, or even Griselda, those guys have been [killing it]. Nip too. I'm in that realm where it's new, but it's seasoned.
AllHipHop: Hope All is Well out now. What're you most excited for?
Jon Hope: I'm really excited for people to get a firm understanding of what this hope s### is all about. We got Jim Jones on there, Ot the Real. Working with Bongo By The Way, that's the homie. He's day one, he's from Providence. People are gonna be pleasantly surprised with hearing this music. It's a springboard for a lot of different things to come. I'm definitely a multi-faceted artist. I have my own clothing line, my hip-hop educational initiatives, Hope Scholars, and TV. There's a lot of dope stuff coming. 
AllHipHop: How did the Jim Jones collab happen?
Jon Hope: Shout out to my man Poem! His man Poem, we had a relationship. I had done something for Poem separately. When they started Quarantine Studios, I said "hey, let me tap in." Jim was great man! Jim doesn't get enough credit.
AllHipHop: He's a GOAT!
Jon Hope: He's a legend, as a hustler though. The way he's been able to navigate during this time, it's very inspiring. Ge definitely blessed me with the intro on the album, "Where We Come From." It was dope.
AllHipHop: Where was the video shot?
Jon Hope: We shot half of it in Providence, in my old neighborhood. A housing complex called Arbor Glen. We shot the other half in Harlem, showing the tale of the two worlds but we're similar. People didn't really expect that type of synergy, 'cause he does his thing and I do mine. Really, it goes to show, as the old cliche goes, real recognize real.
AllHipHop: How is the independent grind?
Jon Hope: I love it! I'm starting to see the fruits of my labor because I've been putting it down. The world is really starting to recognize, my numbers are going up and things of that nature. You know how it is man, for some reason people place value on the numbers and the views, this that and the third. For me, the content's always been there. The message has always been there,everything's starting to align now. Now, there are opportunities coming. It's been really dope.
AllHipHop: 3 things you need in the studio?
Jon Hope: In the studio, I need my engineer Brady. That's my dog, he knows the sound that I need. See I'm a different type of n*gga. I need my f###### seltzer water. I need good vibes man, I don't really need much. I don't smoke, I don't drink. I just need good vibes. I'm a workaholic. I'm in that studio all day, all night.
AllHipHop: What would you be doing if you weren't doing music?
Jon Hope: If I wasn't doing music, I'd probably be a full-time professor. Really trying to try to work with the youth in my city, and all across the world because I speak across the country.
AllHipHop: When did you realize you could educate?
Jon Hope: That's always been a thing, man. Even when I first started, it was always Jon Hope but my nickname was the Project English Teacher. For me, my approach towards education has always been off the cuff. I believe that lived experience is just as valuable as a f###### master's degree, and I have that. I got a Master's degree, but that s### is elitist. I try to inspire students and youth, to let them know that their experiences themselves are valuable enough. You don't need a Master's degree or Bachelor's degree to be seen as an expert or some type of valuable person. 
 I've been doing it for a long time. For the longest, I'd compartmentalize. I didn't think that the world that I lived and with hip hop can live in here. 2017 to 2018 is when I started fusing everything because my students would come and ask "yo, are you Hope?" I'd have to be like " Nah, I don't know…" Because I didn't think I could live in those worlds. Now, I get booked to speak about the marriage between hip hop in education.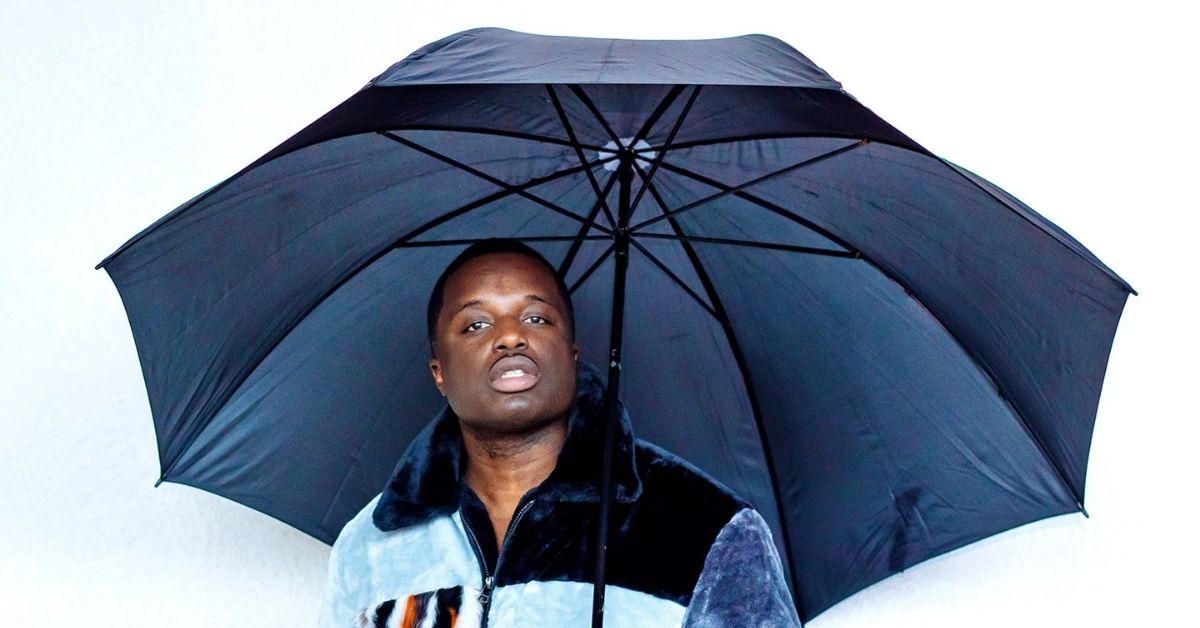 AllHipHop: Any goals for yourself?
Jon Hope: Yeah, go on tour when the pandemic ends. Right before the pandemic, I was on tour. The Hope All is Well Tour, I was supporting J. Stone. Get back on the road. Get this pilot lit, I'm shooting a pilot for a TV show. Grow in all aspects, and be a better father.
AllHipHop: How is fatherhood treating you?
Jon Hope: Fatherhood is good, my daughter's name is Hope. She just turned 2. Hope is amazing, it's beautiful man. I'm co-parenting so I'm learning a lot. There's a lot of layers to it, but it's dope man. Hope has really taught me a lot in terms of living in my purpose. I know I'm making the right decision now.
AllHipHop: Anything else you would like to let us know?
Jon Hope: Hope All is Well out now! That's it, THS!