It's not everyday you're able to create an entire project with Zaytoven, and Tracy T did just that. Teaming up with the legendary producer speaks volumes to Tracy's talents as a rapper and MC, while most aspiring artists can only dream of landing a Zaytoven-produced record.
At 6 years old, the Decatur, Georgia native recalls Snoop Dogg's "Gin and Juice" playing from his small boombox thinking "yeah, that's going to be me." At 7 years old, he was in the studio… and the rest was history.
Overcoming his own obstacles that come with being a product of his environment, real name Tracy Marrow released his first song ever in 2009. Later that year in December, he was shot 4 different times. The incident resulted in Tracy having to learn how to walk again, even losing his breath in his initial attempts to rap.
Fast forward to 2020, Tracy is vibrant as ever. Following his signing with MMG, he's now celebrating his newfound independence as a recording artist. The joint EP is titled Time Machine, spearheaded by lead single "BLRRT."
AllHipHop caught up with the Money Bound Entertainment founder, who described himself as "been around, still down, we still going up!"
AllHipHop: Being from Decatur, Atlanta, what was the household like growing up?
Tracy T: Lithonia, Decatur, it was all good. Seeing a lot of things, learning a lot of things. Learning what things to do. Learning the rights and wrongs, the do's and don'ts. Growing up making the right decisions, wanting to get money. I was inspired by my upbringing, it was wonderful, It wasn't beautiful but we made it beautiful, made the best out of it.
AllHipHop: At one point did you realize you could do it for a living?
Tracy T: I wanted to do it at 15. My patna could rap real good, I'm like "oh sh-t, lemme start rapping like that." I've been doing it for a minute. I always thought I was good, but that comes with anything you do. You're going to get better with time if you keep doing anything.
AllHipHop: I know you were shot & had to learn how to walk all over again a decade ago. How did you push through?
Tracy T: I got shot 4 times: in the chest, the side, the hand, the leg. Somebody tried to rob me. People try to rob people these days, people buck back. There was a shootout between me and somebody else, but I'm here baby. I'm here, I ain't went nowhere. I'm back and better than ever, baby!
AllHipHop: How did you overcome that? It's not easy to bounce back both physically and mentally…
Tracy T: Mentally fasho, it messed me up mentally. I'm still messed up mentally from that. It messed me up more mentally than it did physically. The paranoia be crazy.
AllHipHop: Have you ever considered therapy?
Tracy T: I just started thinking about that for real.
AllHipHop: How does music help?
Tracy T: I might have some anger built up, might be feeling some kind of way. When I go in the booth, let that sh-t fly. I come back out like "aite, I feel relieved." It's an outlet.
AllHipHop: "BLRRT" is a banger, was that done in the studio with Zay?
Tracy T: Fasho it was, Zay laced me up with most of the tracks. He let me get whatever track I want. I heard that beat, I'm like "oh sh-t, let's see what I can do." That's my boy, we family. We go back. That's one of the first studios I was in. We go back a long way. Before [MMG], me and Zay go back when Gucci and Zay first started doing sh-t. Before "I'm so Icy," that's when I was around. When Zay was staying in mama's basement.
AllHipHop: How did y'all tap in so early?
Tracy T: He was up and coming, I was up and coming. He was trying to do his thing, I was trying to do my thing. When you've got the same goals, you rock with the same people.
AllHipHop: How has your guys' relationship evolved since then?
Tracy T: He's like a brother, Zay is a brother. As he got bigger, my name got bigger, we stayed down and kept it real. Still f-ck with each other like we did, nothing's really changed. We've been closer, that's it.
AllHipHop: How did y'all reconnect to do a whole EP?
Tracy T: Zay's motivation, he's a master motivator. We could be sitting there chillin', "c'mon Tray, we finna use the studio. Let's get to the studio. He calls me, "we finna do the whole EP. Let's go, this thang hard." Zay's my dawg, he's a good guy. If you've got a problem with Zay, you've got a problem with yourself.
AllHipHop: Who came up with the Time Machine concept?
Tracy T: That was all me. He just got the beats right, he did his part. After he got the beats goin, it's up. That was done in the studio in Atlanta, we had a few sessions. Really, we had 15 songs. We were going to drop 10 songs but we narrowed it down to 5. Give them a lil bit more, then come right back again with some more.
AllHipHop: So you've got another project in the works?
Tracy T: F##ckin' right! [laughs] This s##t's really done already. It's real dope man, we've been out here putting on for the streets with this sh-t.
AllHipHop: How des Zay Push you to be a better artist?
Tracy T: He gives you the motivation to g###### go and keep dropping. If he's got the beats and he's pushing you to go, if you arne't going after the beats then you don't want to rap. He's going to flood you with them beats. He's not giving you 2 beats. He's giving you whatever he wants to give you, and it'll about 50 of them. Even when I was young, I remember Zay used to give me CDs with 41 beats on them. Forreal every time I'd get a CD from him, 41 beats. He's loading me up fasho.
AllHipHop: You say "buy back the hood," talk about giving back to your people.
Tracy T: Buying back the hood is buying houses, property. Land around the way, build some sh-t up around there. It's bigger than the music, you've got to get money everywhere. Get money all kinds of ways, from real estate to everything else. I look at every dollar to make another dollar. It's not just rapping. They say "where you been Tray?" I've been doing other sh-t, it's bigger than rap. Rap is a platform to do more things.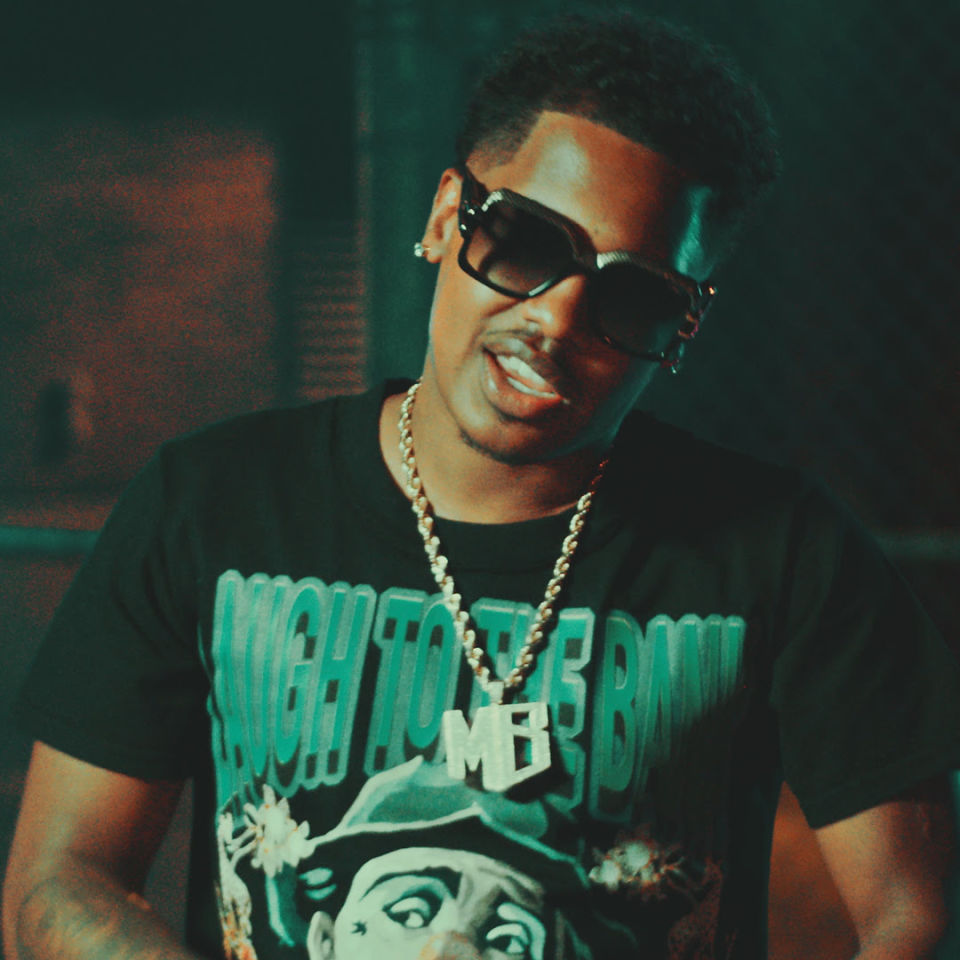 AllHipHop: What else you got going on?
Tracy T: We're working on a few things. Can't talk about it yet, just make sure you support it. We're going to take care of you when you come, treat you like family. It's all good.
AllHipHop: Best memory from the "BLRRT" video shoot?
Tracy T: We had fake guns, but they look so real. One of my patnas came in. I copped it, aimed it at him. I squeezed it, pop! It made a lil noise, he got scared. [laughs]
AllHipHop: Bring us back to when you signed to MMG, how did Rick Ross find you?
Tracy T: Beat Billionaire, he's a producer at MMG. I was working at Sonny Digital's house, he took the music like "we made some hard sh-t, I'm taking it to Rozay." Rozay called me 2 days later, "boy come on, let's do it." Sh-t was up ever since then.
AllHipHop: Those were the good old days, fondest memories from that era?
Tracy T: I had fun regardless. Some of my worst days were better than a lot of people's birthdays man. [laughs] No bullsh-t, I had fun. I had fun with my life. I seen a lot of sh-t, did a lot of sh-t. My first time getting on a jet was with Meek Mill, that was cool. Meek put me on my first PJ, I didn't know how to act. It was an experience, first time doing something. Watching everything, experiencing it, taking everything in.
AllHipHop: What's your friendship like with Meek?
Tracy T: That's my dawg. I saw him a week ago. We were chillin' at a restaurant, talking and sh-t.
AllHipHop: He be in the A?
Tracy T: Yeah, fasho. He's always out here. It's up.
AllHipHop: Talk about having your own label, Money Bound Entertainment.
Tracy T: It's the s##t forreal, we were young screaming that sh-t. That was my lil gang, Money Bound. I started taking that s##t serious as a label. I've got a few people. Everybody wants to rap. A lot of my homies want to rap, but I take this s##t real serious so I don't play around with it. A lot of homies want to rap but if they don't feel where I'm coming from, they've got to really take it seriously. I'm not playing. Just because you're rapping, doesn't mean you can rap on this label. I'd love to have everybody tied into it though.
AllHipHop: How's it feel to be indie?
Tracy T: I love it, you get to move like a label. You have to have your label, that's it. Move like a real label, do what you want. You've got to have a solid team, solid foundation. You don't got that, there's no sense in having a label.
One thing you want fans to get from the Time Machine EP?
The music they haven't had, sh-t they've been missing. Something for the streets to get them through, something they can relate to to get them through their days. Not just partying, real music you can relate to.
AllHipHop: Who's in your Top 5?
Tracy T: Thug in rotation. I'm in rotation. I listen to Kevin Gates. I'ma say Lil Chad coming out from Houston. He's in my rotation. I like good music. I like Bino [Rideaux] out of Cali, that's my boy.
AllHipHop: Goals for yourself at this point of your career?
Tracy T: Jump this label out there, bring these artists up through there. That's my main goal right now, getting these artists situated. Getting this sh-t right, getting this money. Money Bound!