I'm gathering what happened, but Justin Timberlake went on Saturday Night Live for the 5th time and decided to use that opportunity to send a jab to Kanye West. He and Jay-Z (one of Kanye's "besties") performed on the show last night. Justin's new song is pretty much regarded as lukewarm, but forget that. Kanye call him and his bestie to charge calling the song wack. But Justin changed the lyrics to "Sh*t so sick got a hit and picked up a habit" to "My hits so sick, got rappers acting dramatic. "
That was definitely a jab at Kanye.
And good night.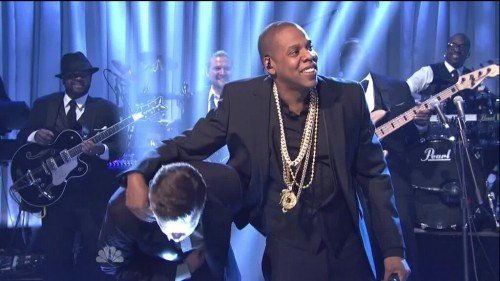 I'm not sure if Jay remembers the Super Bowl Debacle known as Nipplegate.
I remember!
I remember beef with Prince. Nah. We not bout that life.


They keep us talking, but if we stop talking about them then they should worry! -illseed.

Illseed, Out.
GET INTERACTIVE WITH ALLHIPHOP.COM!
Follow us on Twitter! Like us on Facebook!
Email illseed rumors: kingillseed@gmail.com