DJ Diesel is HERE. (Insert Shaq Face!)
Shaq is now a celebrity DJ and I am hearing that all the "real" DJs are heated! I've gotten several emails from spin masters that are feeling a way that Shaq-Fu is now eating in a whole different manner. I say, "Let Shaq do Shaq." He's been a part of the culture for a long time. He hasn't always been good with his Hip-Hop talents, but he's been there in his honest form regardless. Now, we need to hear how he DJ's!
Peep the images.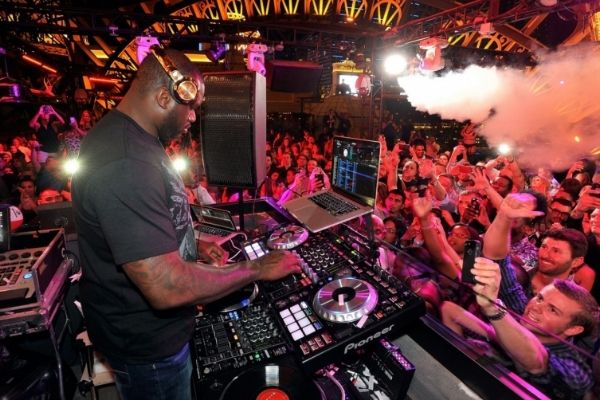 None of the images above are hosted on AllHipHop.com.
Remember when Shaq was a rapper? LOL!
He got a bit better by the time he got up with Wu:
Redman bodied this one back in the day…oh and Shaq was on it too.
"They keep us talking, but if we stop talking about them then they should worry!" -illseed.
Illseed, Out.
GET INTERACTIVE WITH ALLHIPHOP.COM!
Follow us on Twitter! Like us on Facebook!
Email illseed rumors: kingillseed@gmail.com