Mannnnnnn…I love it.
Beyonce still got people talking and the haters are hating hard. Obviously, I don't know B and neither do you unless you are like…Jay-Z, Mr. Knowles or some child of Destiny. But, somebody and I am not sure who they are, hit me and told me that the cover art to Beyonce's controversial song "Bow Wow" is photoshopped.
The source told me to look closely at the actual trophies in the back as well as how the contour of B's hair seems to be separated from the background.
RELATED: EXCLUSIVE: Willie D Chimes in On Beyoncé's "Bow Down B**tches" And Her Geto Boys Link
Look at it: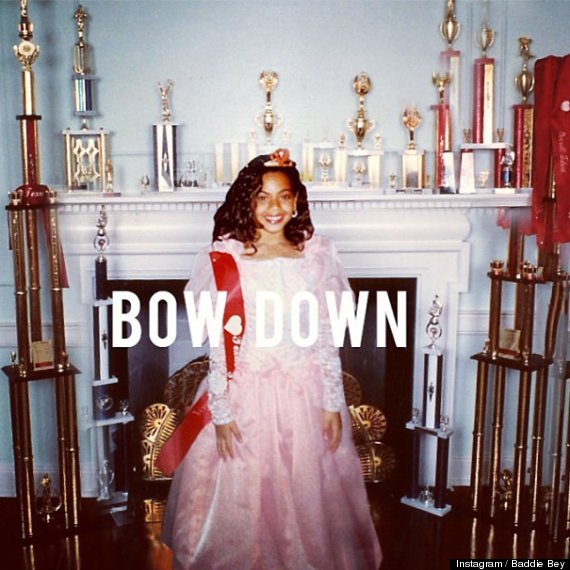 RELATED: Epic Win or Epic Win: Beyonce's "Bow Down B***hes"
I'm not an expert and I'm not sure this even matters since B has clearly devastated everything in her path. So does it matter if the cover is photoshopped? Stranger things have happened.
This wasn't Biggie.
It was this kid!
I love Beyonce, but I am steadfastly on Team Kelly. She's like hot chocolate!



They keep us talking, but if we stop talking about them then they should worry! -illseed.
Illseed, Out.
GET INTERACTIVE WITH ALLHIPHOP.COM!
Follow us on Twitter! Like us on Facebook!
Email illseed rumors: kingillseed@gmail.com
Killer Mike Rocks David Letterman Show