(AllHipHop News) Since Wiz Khalifa and Curren$y teamed up in 2009 to release their How Fly mixtape, fans have been seeking a new project between the two. The wait won't be much longer as Wiz tweeted earlier this week, "Speakin Of Anniversaries, Iss Been 3 years Since Me and Spitta Dropped How Fly. Aug. 9th We'll Be Giving You Smthn Else To Smoke To."
"Its Called 'Live In Concert,' he continued, "Now Break Out Your Nuggs."
Wiz Khalifa is also putting the finishing touches on his sophomore Atlantic Records release, O.N.I.F.C., which is currently set to drop on August 28, while Curren$y recently released his Warner Bros. major label debut, The Stoned Immaculate, in early June.
Several days after the G.O.O.D. Music collective officially premiered their recent single, "New God Flow," with Kanye West and Pusha T, it has been confirmed that the group's first single, "Mercy," is certified platinum. The song, which currently sits at #15 on Billboard's Hot 100 chart, has taken the #2 spot on their Hip-Hop and R&B chart and sold an estimated 1.1 million copies to date. Cruel Summer is set to be release on August 7.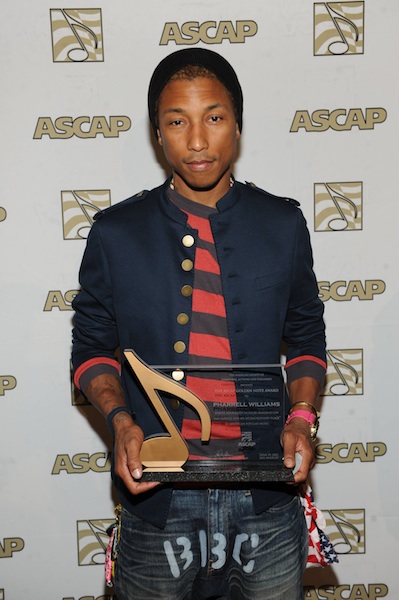 Ten-time Grammy Award-nominated producer and singer Pharrell Williams was awarded the Golden Note Award at the 25th Annual ASCAP Rhythm and Soul Awards according to THR. In addition to Pharrell's honor, frequent Drake collaborator Noah "40" Shebib was awarded the "Songwriter of the Year" award.
Warner Bros. and MMG recording artist Meek Mill performed at the awards show, as did Marsha Ambrosius, Tyrese, and Don Cannon who DJ'ed for a star-studded crowd that included Hit-Boy, No I.D. Wayne Brady, Jordin Sparks, Quincy Jones, and many more.