AllHipHop.com Breeding Ground artist Troy Ave recently released his highly anticipated and long overdue new mixtape, Bricks In My Backpack 3: The Harry Powder Trilogy, which is the follow-up to his last project, 2011's Bricks In My Backpack 2: Powder to the People.
The 16-track mixtape features appearances from artists such as Fabolous, Avon Blocksdale, Action Bronson, Chase N. Cashe, and Mila Brown. Production on Bricks In My Backpack 3 was handled by Lavish, DJ Uneek, Chase N. Cashe, Sunny Dukes, Chemical Beats, and many more.
According to Troy, who spoke to AllHipHop.com shortly after B.I.M.B. 3 dropped, the project has received over 10,000 streams within its first half hour, and he couldn't be happier with having his work in people's hands.
"It feels immaculate," Troy said. "I wanted all the naysayers to hear it to correct the haters and more importantly I wanted to give the people that support me and have been telling everybody about me, I wanted to give them that feeling so they could say, 'I told you so mother*cker! I told you he was dope!'"
When it comes to the first-timers or people have who have just started rocking with Troy, he told AllHipHop.com he believes the impact B.I.M.B. 3 will have is enormous: "I think they're going to fall in love with it, man. I think they're going to be shocked because of the amount of attention to detail I put into it when it came to presenting this project is incredible.
"I think they're expecting an 8 out of 10 and it's going to go beyond their expectations. The music will speak for itself."
Download Troy Ave's Bricks In My Backpack 3 Now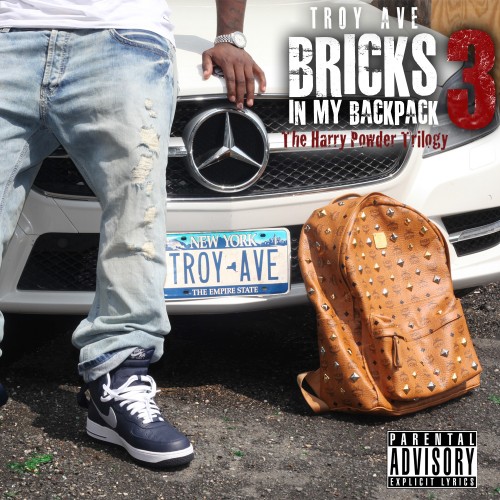 Follow Troy Ave on Twitter: (@TroyAve)