(AllHipHop News) Following a number of release over the past few weeks with the likes of Nipsey Hussle, Schoolboy Q, and Beck, Childish Gambino has unleashed his brand-new mixtape, Royalty, which features a number of high profile appearances.
Gambino's 18-track Royalty mixtape includes guest verses from RZA, Bun B, Ab-Soul, and Ghostface Killah, and production from Boi-1da, Beck, and Gambino himself.
This is Gambino's first full-length release since his debut album Camp dropped on Glassnote Records last November. The Georgia native is currently working on his sophomore release, expected to drop before the end of the year. Download Childish Gambino's new mixtape here.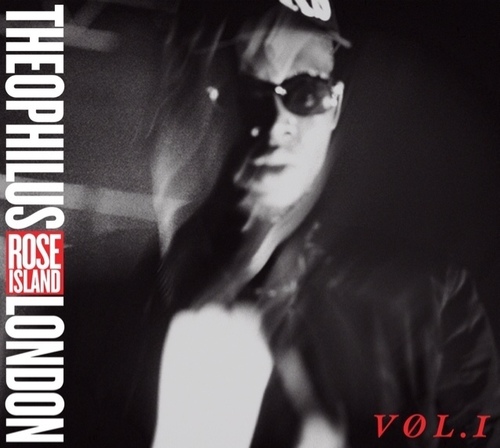 Mostly recorded during the Christmas holiday last year in a New York Studio, Warner Bros. recording artist Theophilus London has released his new project, Rose Island Vol. 1, which was designed to offer fans and music listeners in general many different records from the eclectic and multi-talented artists.
Rose Island Vol. 1, with guest appearances from Big Boi, A$AP Rocky, and Lunice, spotlights a number of tracks from the genres of Hip-Hop, Electronic, Pop, and some R&B for the ladies. Currently on tour on a worldwide tour, Theophilus is already working on his major-label follow-up to bios debut album, Timez Are Weird These Days, as well as the next entry in his Rose Island series. Download Theophilus London's Rose Island Vol. 1 here.
Yelawolf, who is slated to hit the road shortly with Rittz and Trouble Andrew on the Slumerican Tour, has released his new Heart of Dixie project as a precursor to his upcoming Psycho White EP with Travis Barker and sophomore album, Love Story, set to debut in early 2013.
Yelawolf recently spoke out about the lack of promotion and support from his label home of Interscope Records and Heart of Dixie offered a way for the Alabama native to supply his fans with some new music in the time until his next project is released. The 10-track project features such tracks as "Happy Father's Day", "White Boy Sh*t", "Howdy", and "Sobritety Sucks." Download Yelawolf's Heart of Dixie here.