Fredo Murphy also known as Frederick Murphy Jr is an American music artist, music manager, model, and pro athlete born in Shreveport, Louisiana. The now Los Angeles-based upcoming star spent a lot of his time in Atlanta, Ga, and other major cities such as New York City, Miami, Houston, and more growing up. The ability to travel helped in building the young star's brand to what it is today!
Not too many individuals can successfully maintain multiple talents as well as manage another person's talents on a professional level! Fredo Murphy says that he has a lot of art to display for fans of the hip hop & R&B music community from music artists that he currently manages. According to sources within the young star's camp, we can expect music from Fredo Murphy himself by the end of the year.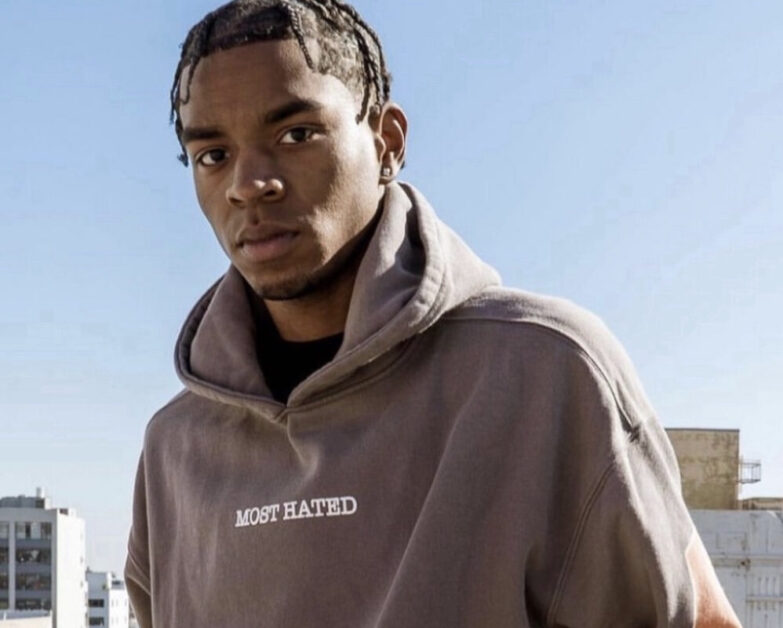 When we spoke with Fredo Murphy, he said that music was always in his interest and that he knew one day he would get more involved with the music side of the entertainment business. Despite Fredo Murphy being mostly known for his athletic skills on the basketball court and love for fashion, the 6-foot 3-inch young star says his passion for music has always been with him.
 "Growing up, I had friends who would record music and play video games and stuff like that. After my basketball practices would be over or even me leaving from playing at the little recreation center we had in my neighborhood, I would go from there and meet up with my friends and we would be inside one of our houses recording music on a phone or cheap mic and playing video games. I got inspired to use myself to help them get to where they wanted to be career-wise. When I got older I got into learning how to build a brand and marketing so that I could get them the attention they needed just so they could win in the fields they wanted to be in."  said, Fredo Murphy.
Fredo Murphy believes that him being an artist is the simplest way to describe himself despite being a multi-talented face in the entertainment business. The young star has done fashion collaborations with New York Rapper Dave East, NBA Champion Nick Young, NBA Champion Serge Ibaka, and NBA veteran and long-time friend, Troy Williams amongst other notable figures in the entertainment industry. The young star has been seen in numerous music videos, and cameos for films and now says he will be expanding his journey even more soon.
Before ending our meeting with Fredo Murphy, he constantly reminded us that nothing is possible for him without his supporters. He says he has much more to come when the time is right. The multi-talented artist says he always invests time and shows authentic love to those who are supporting him along his life journey. Are you joining Fredo Murphy's journey? For more on the young star Fredo Murphy, be sure to stay tuned here at AllHipHop!
Fredo Murphy Social Media Platforms:
Instagram: @Fredomurphy
Twitter: @TheFredoMurphy
TikTok: @TheFredoMurphy