Pimptress is an American artist coming from Clearwater, Florida who has gained a growing reputation as a singer, rapper, & songwriter. Pimptress has been working diligently on creating her own unique sound in R&B & Hip-Hop for many years. Pimptress has been writing her own music since the age of 13 and also grew up singing in her church choir as a young girl. By the age of 19-20, Pimptress started performing at some of the biggest nightclubs in the Tampa Bay area, from showcases to festivals, kids birthday party events, weddings and also opening for some of the biggest artists ever!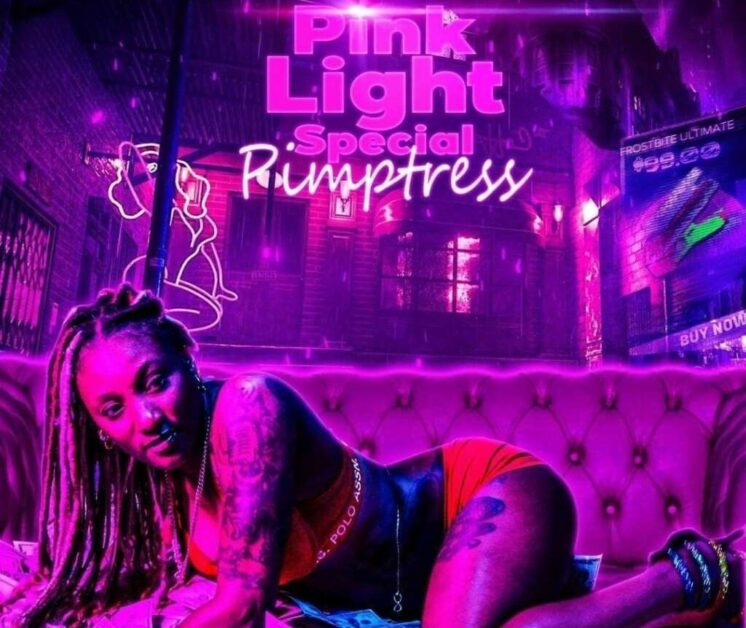 Pimptress is currently still performing and releasing music and has a huge catalog of timeless music. Her single "Stackin Up" gained over 7 Million views in just a short amount of time on Instagram. Most importantly she has been doing all this on her own independently! Along with several music videos on youtube & a catalog of music streaming on all platforms.
Pimptress has never given up on her dream. Pimptress also believes in giving back to her community and has done many charity events, and food drives etc. She says she will continue to give back to her community because it is truly important to her. Pimptress has traveled all over the world showcasing her talent in music and doesn't plan on stopping any time soon!
Be sure to look out for her new clothing line "PrettyEntrepreneurz" launching real soon and always keep in mind "MyGrindontStop" also merchandise is now available! Pimptress also just recently released her new r&b EP "Pink Light Special" and has a lot more in store for 2023. 
Pimptress recently signed to Sony Records/Wealth Nation & her new single drops under Sony in March. Pimptress will also be performing at the Orlando Music Festival in 2023 opening for huge artists such as Fantasia, Babyface, Goodie Mob, Plies, JT Money & many more.
Follow Pimptress on –
Instagram: Instagram.com/pimptress____
Twitter: https://twitter.com/Pimptress_
Youtube: https://youtube.com/@Pimptress
Soundcloud: https://on.soundcloud.com/4qfbC