The 2020 general election ends on November 3. Millions of people across the United States have already cast their ballots through early voting or mail-in voting. Politicians, activists, citizens, and celebrities are still trying to get the word out about the importance of taking part in the political process through voting.
Sprite is hoping to inspire and educate young Black and multicultural voters to participate in this year's election. The Coca-Cola Company-owned soft drink brand teamed with Hip Hop artists 2 Chainz and Rapsody as well as Grown-ish actress Yara Shahidi for the "Create Your Future" voter education campaign.
With the non-partisan "Create Your Future" initiative, Sprite is working with six emerging Black artists to create pieces focused on why voting is important to them. Fashion designer BLUBOY, fashion designer Dorothy Lawes, photographer Yvette Glasco, artist Sage Guillory, artist Foremost, and illustrator Neka King were selected for the "Create Your Future" program. Yara Shahidi, 2 Chainz, and Rapsody will take a role in amplifying those creators' voices and promote their work.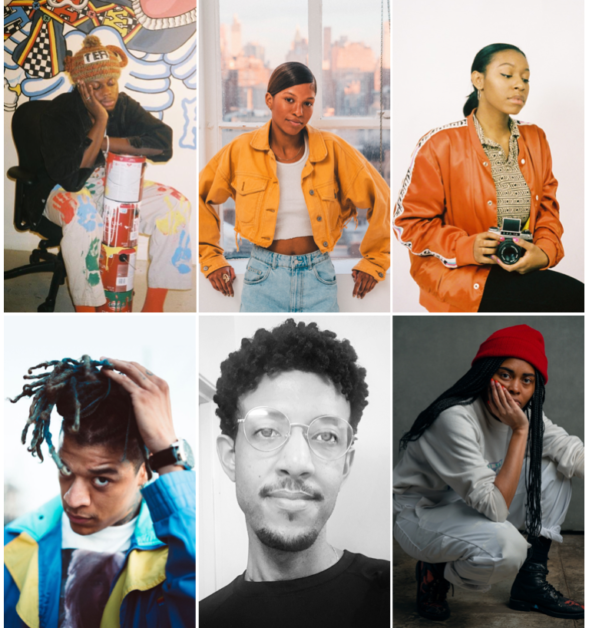 "Our purpose is to help Black and multicultural youth make their mark on culture. And what better way to do so than by voting. 'Create Your Future' will use the power of creative expression to showcase how personal and pragmatic our reasons for voting can be and inspire our community to embrace and share their own reasons," said Aaliyah Shafiq, Sprite brand group director.
"We did not want to make a one-time statement, but instead kick off a series of meaningful, tangible actions to fulfill our commitment to social justice," said Danielle Henry, integrated marketing & content group director, Coca-Cola North America. "The election and voting are on our community's minds, so we see 'Create Your Future' as an authentic next step."
Henry added, "We hope to help make voting cool and inspire participation in the electoral process – not just at the top of the ballot during such a historic election year, but for all national, state and local races."
View this post on Instagram
This summer, Sprite launched "The Give Back" program in support of the African-American community and the fight against racial injustice and the COVID-19 pandemic. Sprite also announced a partnership with the Black Lives Matter Global Network and a $500,000 donation to the organization.
For more information on the custom designs rolling out as part of "Create Your Future" and for educational voting resources visit Sprite.com/CreateYourFuture. In addition, people are encouraged to share their reasons for voting by tagging @Sprite with #CreateYourFuture on Twitter, Snapchat, and YouTube.