A prisoner locked up in a federal penitentiary tried to sue infamous rapper Tekashi 69 for $2 million because inmates keep assaulting him in a case of mistaken identity.
A guy from Brooklyn named Luis Hernandez tried to sue Tekashi 69, insisting he has been attacked twice, in two different prisons because for some reason, other prisoners believe he's Tekashi 69s brother.
Luis claims Tekashi 69 is known as a "snitch" by other inmates. The mix-up has the poor guy marked for death, as he serves out a prison sentence.
Luis filed the lawsuit against Tekashi 69, born Daniel Hernandez, claiming gang members assaulted him at Fishkill Correctional Facility and Mohawk Correctional Facility.
Things have gotten so bad for Luis, that he had to be placed in protective custody because gang members keep assaulting him. In one incident at Mohawk, Luis was sliced on the right side of his face. The man who cut him then yelled out "that's for your brother Snitch-9!"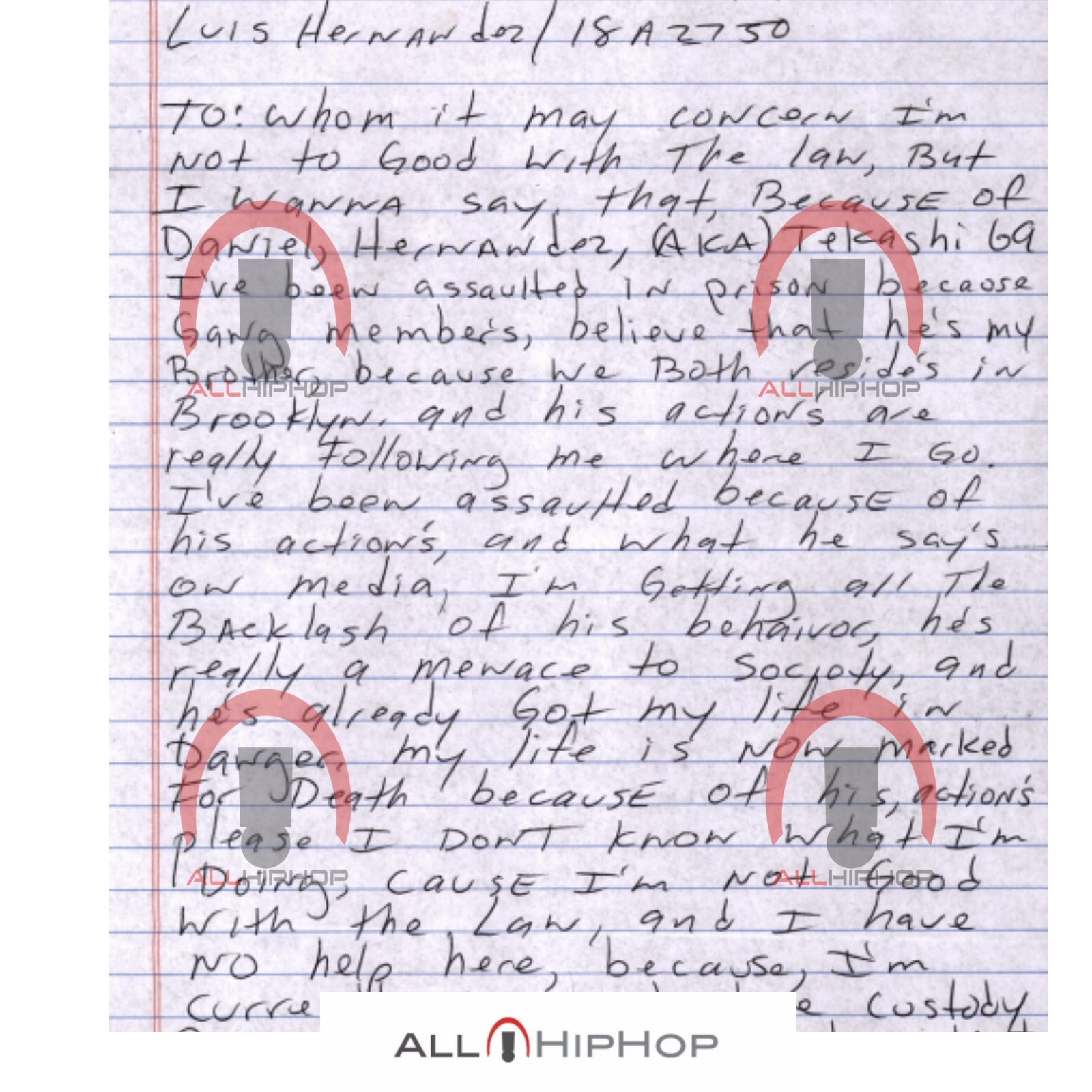 "I'm so truly traumatized because of all of the assaults against me, I truly do need help," Luis Hernandez said.
Unfortunately for Luis, Judge Glenn T. Suddaby has thrown the lawsuit out of court, for failure to state a claim upon which relief may be granted.
Judge Suddaby ruled the compliant has failed to prove that Tekashi 69 has directly indirectly violated Luis Hernandez' federal rights.
Tekashi 69 does have an older brother, but his name is Oscar, not Luis.