One of the four suspects accused of killing XXXTentacion is hoping a judge will free him from prison.
Dedrick Williams is the latest suspect to request what is known as an Authur Hearing, in an attempt to be released. 
Since Williams is charged with capital murder, he is being held without bail. But with an Authur Hearing, Williams has one last option to regain his freedom.
During an Authur Hearing, prosecutors have to present overwhelming evidence to keep a suspect held without bond. In what is essentially a mini-trial, prosecutors must establish the suspect's guilt. 
A single judge considers a variety of factors, including the seriousness of the crime and the danger the suspect may pose to the community. Then, the judge decides the outcome and renders a verdict, as opposed to a jury.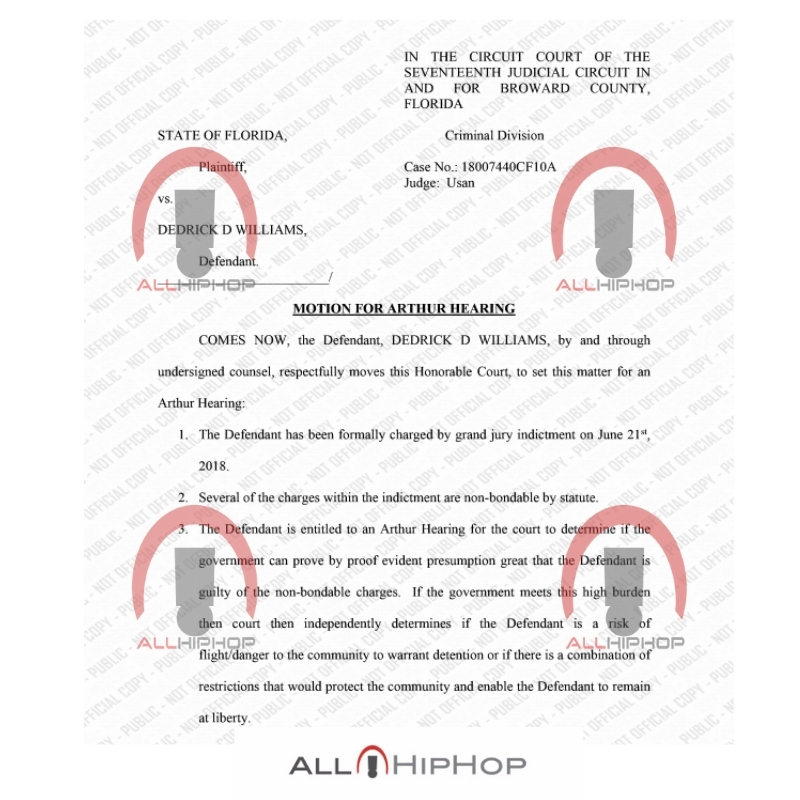 Dedrick Williams and his three co-defendants, Trayvon Newsome, Michael Boatwright, and Robert Allen, have been locked up since August of 2018.
The four suspects are accused of stalking XXXTentacion outside of a motorcycle dealership in Deerfield Beach, Florida, and then gunning him down in his BMW i8 in the boxed robbery attempt.  
Williams has been having a tough time throughout his two and half year incarceration. In November of 2020,  a friend wrote a letter to Judge Usan on Williams' behalf, claiming he was losing his mind in prison.  
And, Dedrick Williams' attempting to be free through an Authur Hearing is a long shot. One of Williams's co-defendants, Trayvon Newsome also attempted to get free using the same technique.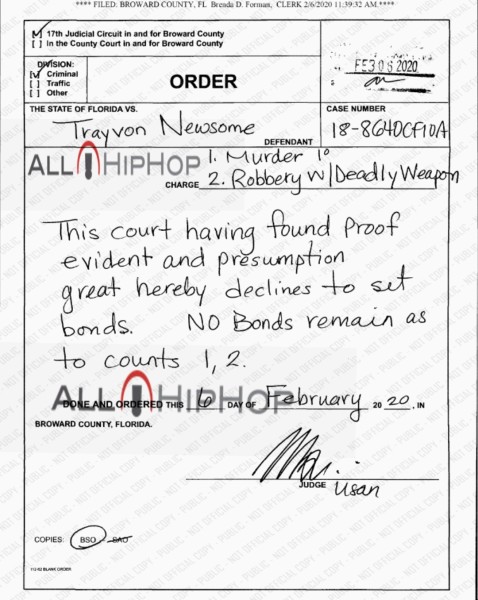 However, Newsome lost his attempt in February of 2020, when prosecutors presented enough evidence to keep him jailed on first-degree murder and robbery charges.
Each one of the suspects is due in court for a hearing on February 26th.