Two of the legends from Hip-Hop's Golden Era went head-to-head tonight in an epic "Verzuz" battle that was one for the history books. Rap icons KRS-One and Big Daddy Kane came to show the younger generation how to put on a show…and they did not disappoint!  
KRS was ready! Speaking before the event, he declared: "It's gon' be see-sick we gon' rock this place! And not sea-sick like the water, you gon' see the sickness!"  
The long-time friends and Rap rivals came together in a celebration and brought out some very special guests including Roxanne Shanté, Eric B, Mad Lion, Das EFX, and more. 
The night's entertainment was kick-started by Bronx Legend and host, Fat Joe who told Brooklyn's Barclay Center. "I guarantee you this is gon' be the greatest 'Verzuz' yet! This is the Golden Era!" With a nod to KRS-One, he told the assembled crowd: "No biterz allowed!" 
As for who won? "Hip-Hop wins tonight," said "Triller." 
Watch some of the highlights below! 
Big Daddy Kane showing that he never lost it and would keep up with any of today's finest spitters on a track!  
"And the guests keep coming! #DasEfx just shut the stage down #VERZUZ" 
Just in case you forgot…Kid Capri does this! 
Big Daddy Kane's touching tribute to Roxanne Shanté.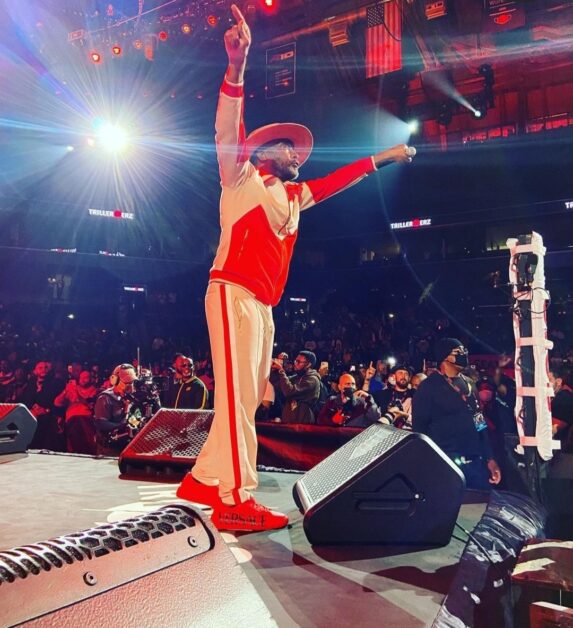 Mad Lion made an appearance on stage!  
And finally…