After three years of hiatus, a break brought on because of the COVID-19 pandemic, the Curly Girl Collective brought the Curlfest back to New York City.
Hosted on Randall's Island, thousands of naturalistas gathered on Saturday, July 15 from 12 pm to 7 pm to celebrate their coils and textured locs.
This year's theme is called "The Bounce Back," according to  Simone Mair, Charisse Higgins, and Melody Henderson, co-founders of Curly Girl Collective & CURLFEST.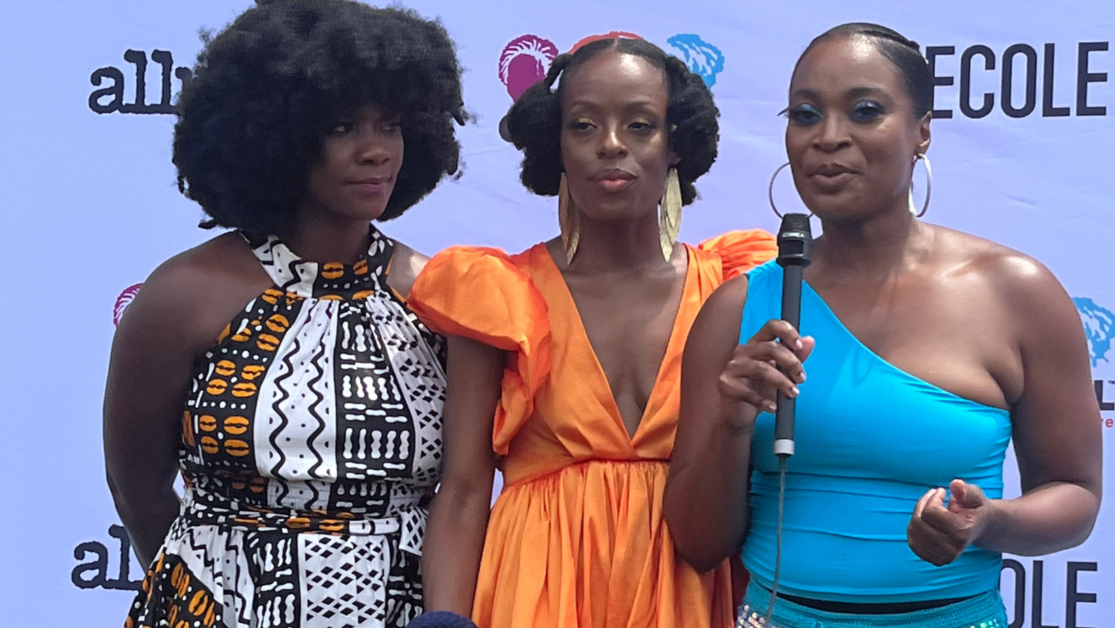 Like years past, the festival included major and new Black-owned hair and beauty brands like The Doux, Miss Jessie, Eden Body Works or Mielle.
It also lifted companies like Palmers and Hawaiian Silky which are larger corporations that recognized the need to create lines that target people of color.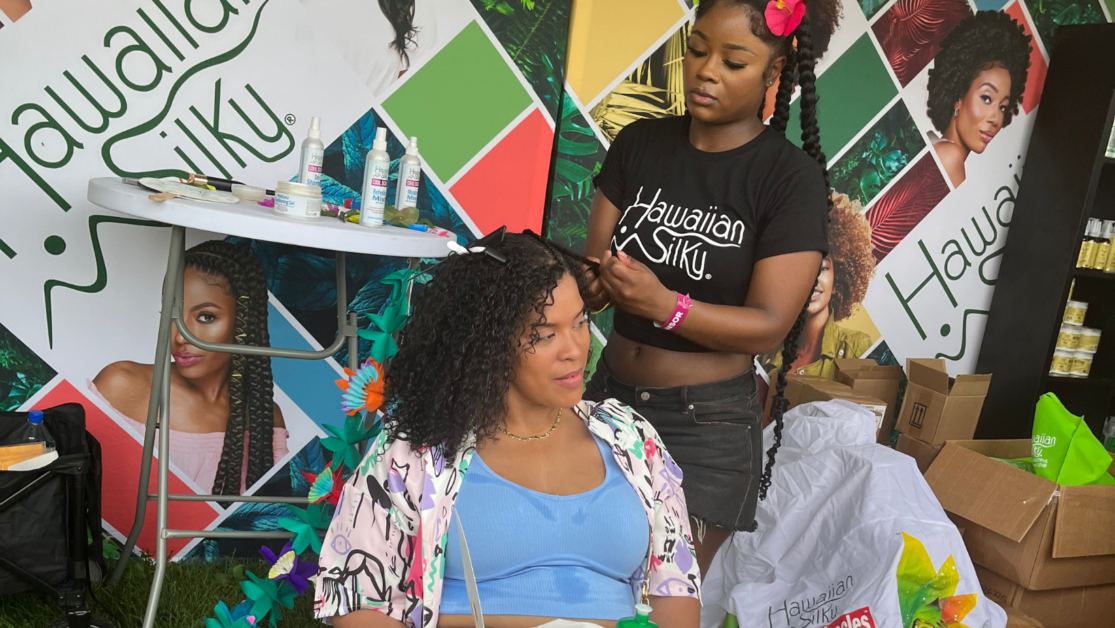 One company present was MYAVANA, the first Artificial Intelligence system to help Black people perfectly match their hair texture and make-up to brands based on a technological scan and survey of each follicle.
Then there was an upstart brand called Glory, which created a shampoo bar, condition and "the world's lightest pomade." Founded by a young Black man named Carlos Barksdale, he said the reason he launched the brand was because he could not find a pomade that was a "healthy option" for his own hair.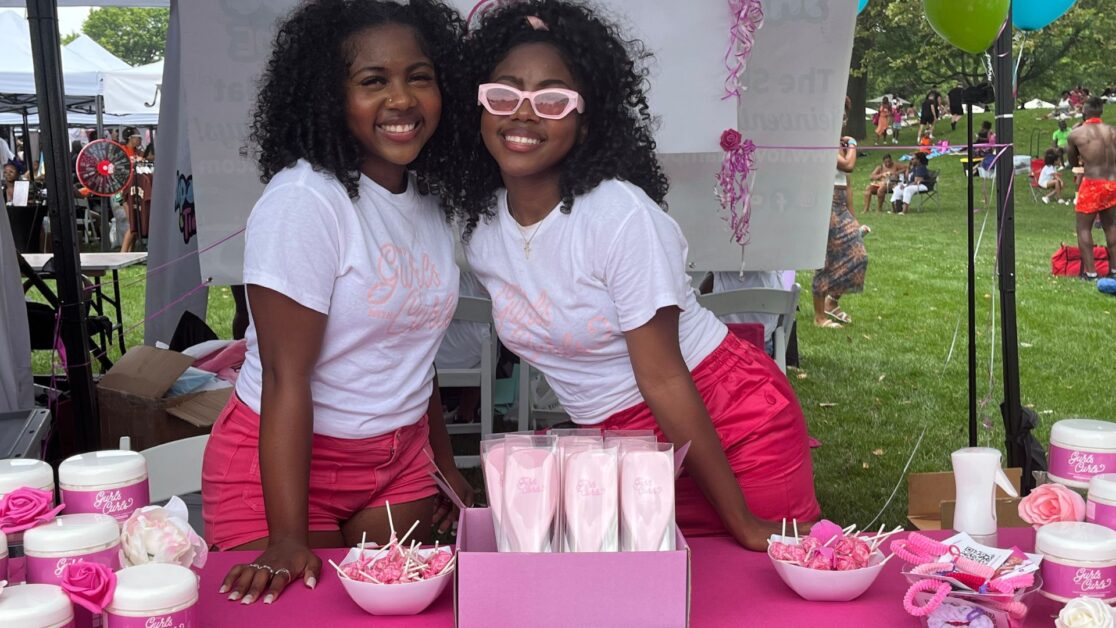 Two brands that stood out were Two Gurls with Curls (twin teens who collaborated to put out a lightweight leave-in conditioner) and Taylor Beauty (scented lotions made by 18-year-old Taylor Madison, who launched her brand at Curlfest in 2019).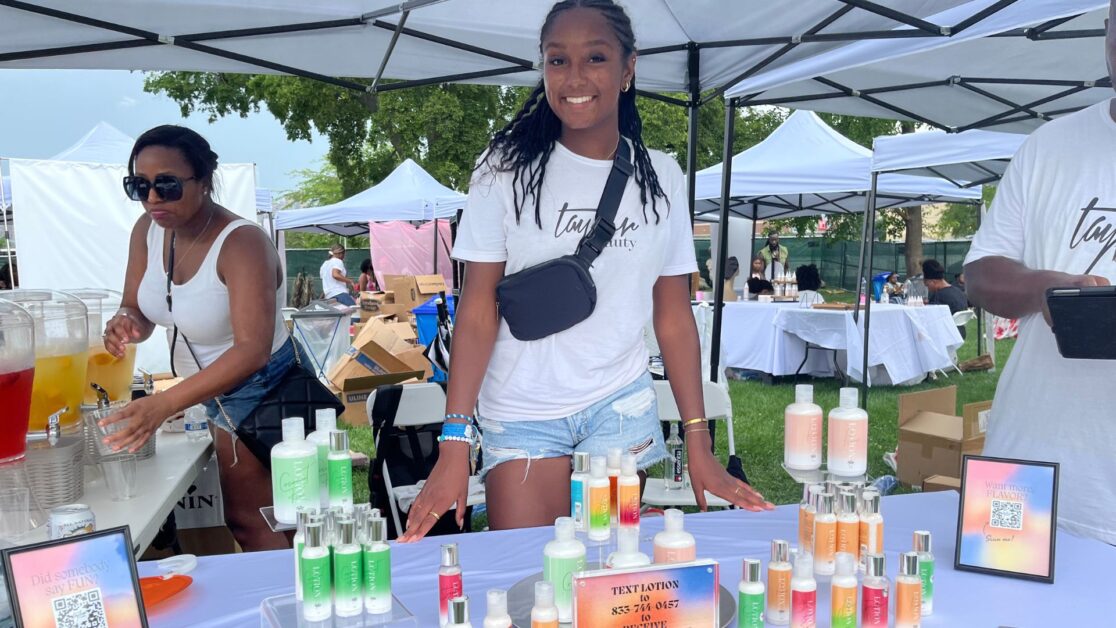 The festival had music, including a set from DJ Suss-One, and a performance by the Brooklyn United marching band and dancers.
The highlight of the event was its five panels on different aspects of the business of beauty and the textured hair industry.
Session 1: Black Women Executives Leading in Beauty 
Presented by Sally's Beauty and Moderated by: Shontay Lundy, Black Girl Sunscreen Founder
Panelists: Morrishane Collins, African Pride, Global Head of Sales; Christina Fuller, My Black is Beautiful, CMO; Demetria Kinsley, Cantu Global Head of Marketing
Session 2: Black Beauty Legislation
Presented By Allure and Moderated by: Camille Darby, Global VP of Brand Marketing, Allure
Panelists: Cara Sabin, Unilever // CEO of Sundial Brands;  Keya Neal, a Bumble & Bumble Texture Hair Pro; Kendra Bracken-Ferguson, co-founder of Beauty United
Session 3: Naturally You
Inspired by Johnny Wright's book "Natural & Curly Hair 
for Dummies and Moderated by Tamron Hall
Panelists: Johnny Wright, Hairstylist, Motivational Speaker and Author;  David Wilson, co-founder of theGrio and Altr;  DeeDee Wright-Ward, Naturalistas 
Candace Mitchell-Harris, Founder and CEO MYAVANA
Session 4: "Bossing Up: Trailblazing Entrepreneurs Changing the Game in Hair, Beauty, and Tech"
Presented by Sally's Beauty and Moderated by Derrick Monroe
Panelists: Maya Smith Founder The Doux; David Simmick, Founder Soapbox Soaps; Jolorie Williams – Mielle Organics, CMO
Session 5: Black Beauty Makers – The Black-Owned Brands
Presented by XO Necole and Moderated By Jasmine Grant
Panelists: Hannah Diop, Sienna Naturals Co-Founder; Ione Jamison and Ruby Rucker, Rucker Root Founders;  Yandy Smith, Yelle.Skincare Founder
A day of beauty, empowerment and Black Girl Magic reminded New Yorkers just how much sistas need to be celebrated.