Bizarre, a rapper in Eminem's rap collective D-12, has been hospitalized for a "mini stroke," according to sources with AllHipHop.
The rapper, who is 44, was stricken with a transient ischemic attack, considered a small stroke that lasts for a few minutes or few hours and often resolves itself in 24 hours. The results can be loss of feeling or weakness in the facial muscles, arms and legs.
A manager representing the rapper, known for his shocking lyrics, said he would be back to "dumpster juice 2021" soon.
"Bizarre is doing much better he had TIA…just want to let all fans and family to know he's alive y'all and he'll be back."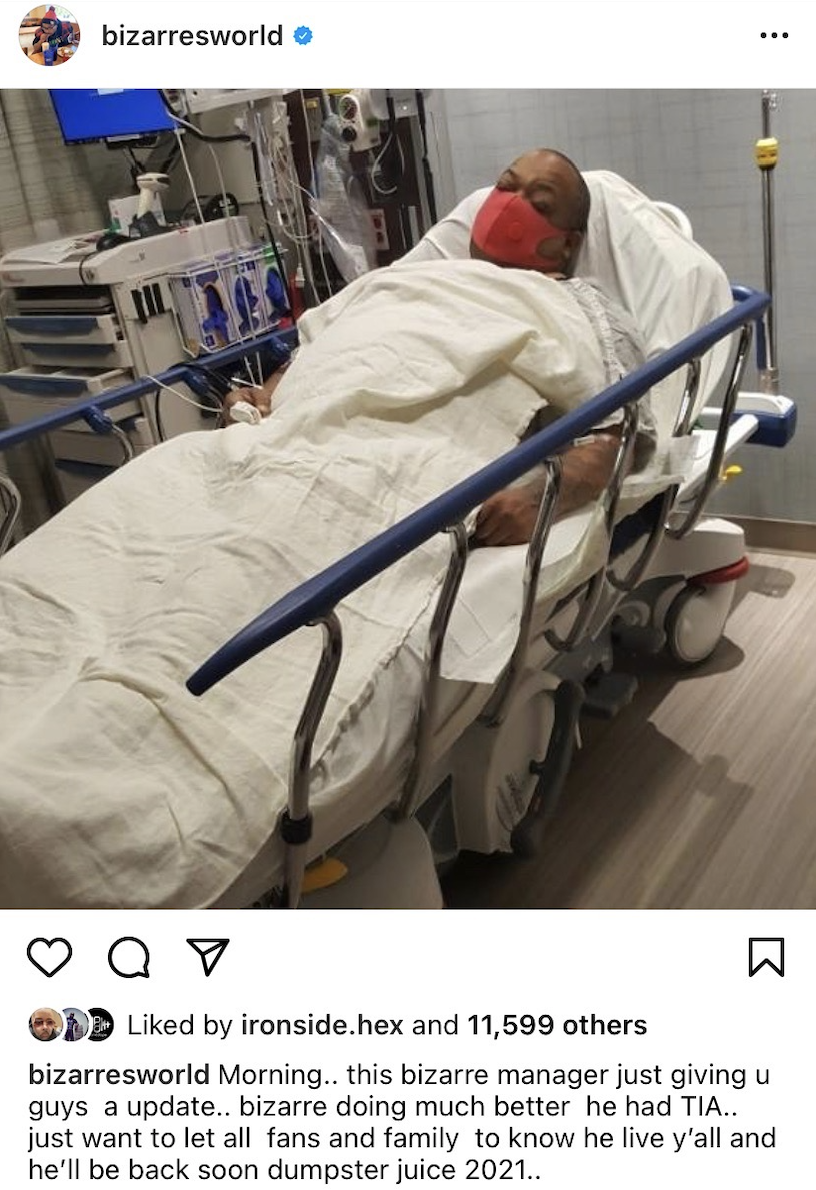 Bizarre rose to the top of the rap pile as a member of D-12, a group that was reared and revered for there sharp, witty lyrical content and close affiliation to Eminem. He has had four solo albums, four collaborative efforts and several mixtapes.
Support rolled in from Bizarre's rabid fanbase as well as his friends and family concerned with his well being. Social media also yielded good will for Bizarre, known as a lighter, funnier side of rap.
Wishing Bizarre a speedy recovery! Check out an interview with two of the craziest guys in rap Bizarre and King Gordy.