A Los Angeles filmmaker who went to check out YG's video shoot during the George Floyd protests in Los Angeles on June 2nd, 2020, has hit the LAPD with a lawsuit.
According to Benjamin Montemayor, he decided to go down to protest the deaths of George Floyd, Breonna Taylor, and other victims of police brutality after seeing YG's post on Twitter.
LA meet me. Hollywood Blvd & Vine tomorrow Tuesday 12 noon
BLM – George Floyd

— 4HUNNID (@YG) June 2, 2020
Montemayor said he was one of more than 10,000 people who showed up that day to peacefully demonstrate, after the brutal murder of George Floyd at the hands of Minnesota police officer Derek Chauvin, on May 25th, 2020.
During the protest, Montemayor and a friend walked with a large, hand-painted banner measuring 7.6 feet by 3.8 feet, which read: PROTECT OUR COMMUNITIES, DEFUND POLICE, BLACK LIVES MATTER."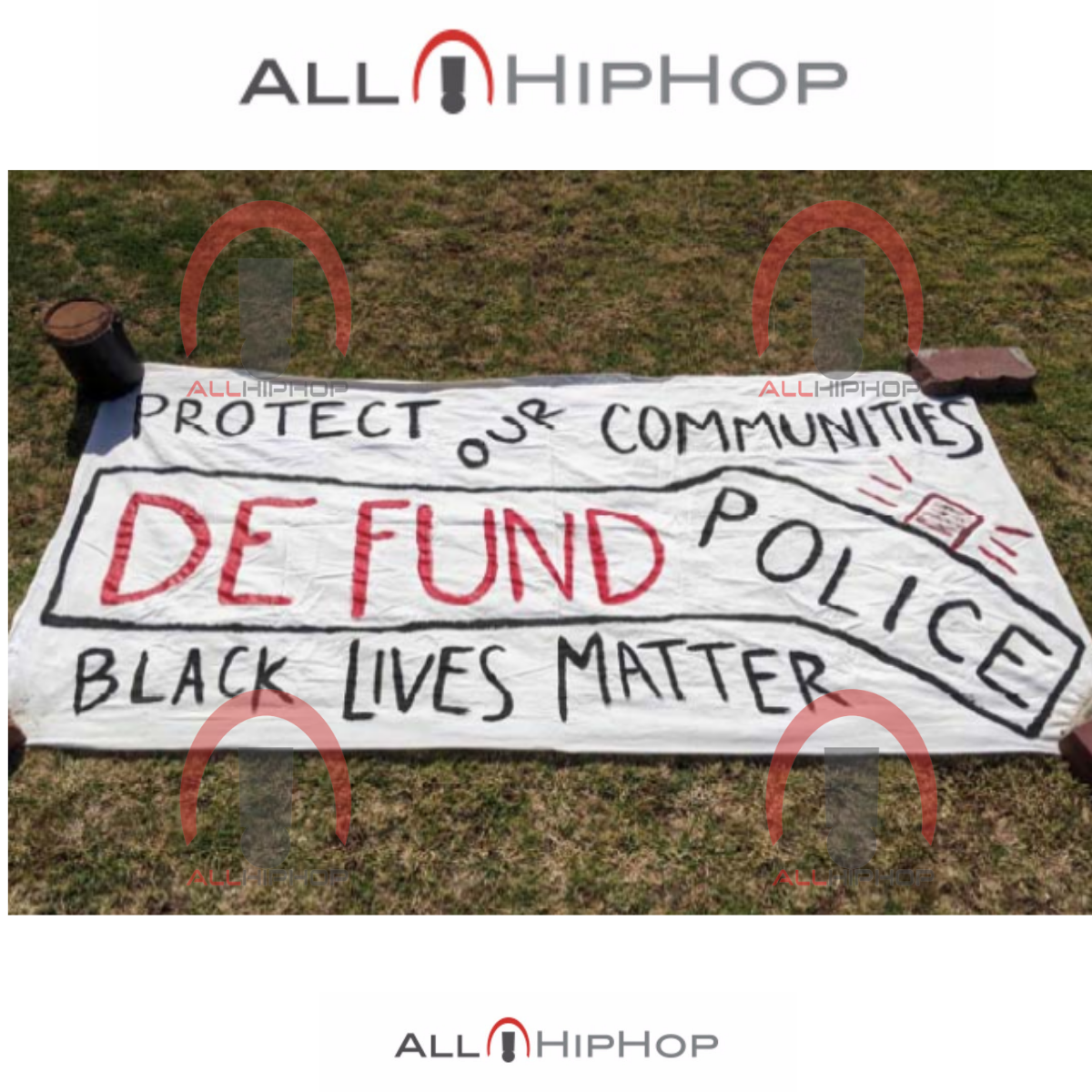 The filmmaker said he and his friends marched peacefully in Hollywood for hours until all HELL broke loose – thanks to the LAPD. 
Montemayor said that Los Angeles Police Department officers outfitted in riot gear indiscriminately unleashed so-called "less lethal" chemical and projectile weapons on the crowd as they marched on Hollywood Boulevard.
"Without announcement or warning, Los Angeles Police Department officers targeted and attacked Mr. Montemayor and his friend because they were holding the banner—one officer ripped the banner from Mr. Montemayor's hand, and a second officer violently shoved him," explained Montemayor's lawyer Shaleen Shanbhag of the law firm Hadsell, Stormer, Renick & Dai. 
"As Mr. Montemayor stood there, unarmed, not resisting arrest, posing no threat whatsoever to anyone around him, and having just been violently shoved, a third officer less than ten feet away aimed his green 40mm launcher at Mr. Montemayor and intentionally shot him in the groin with a high-speed plastic, hard foam projectile," Shanbhag revealed.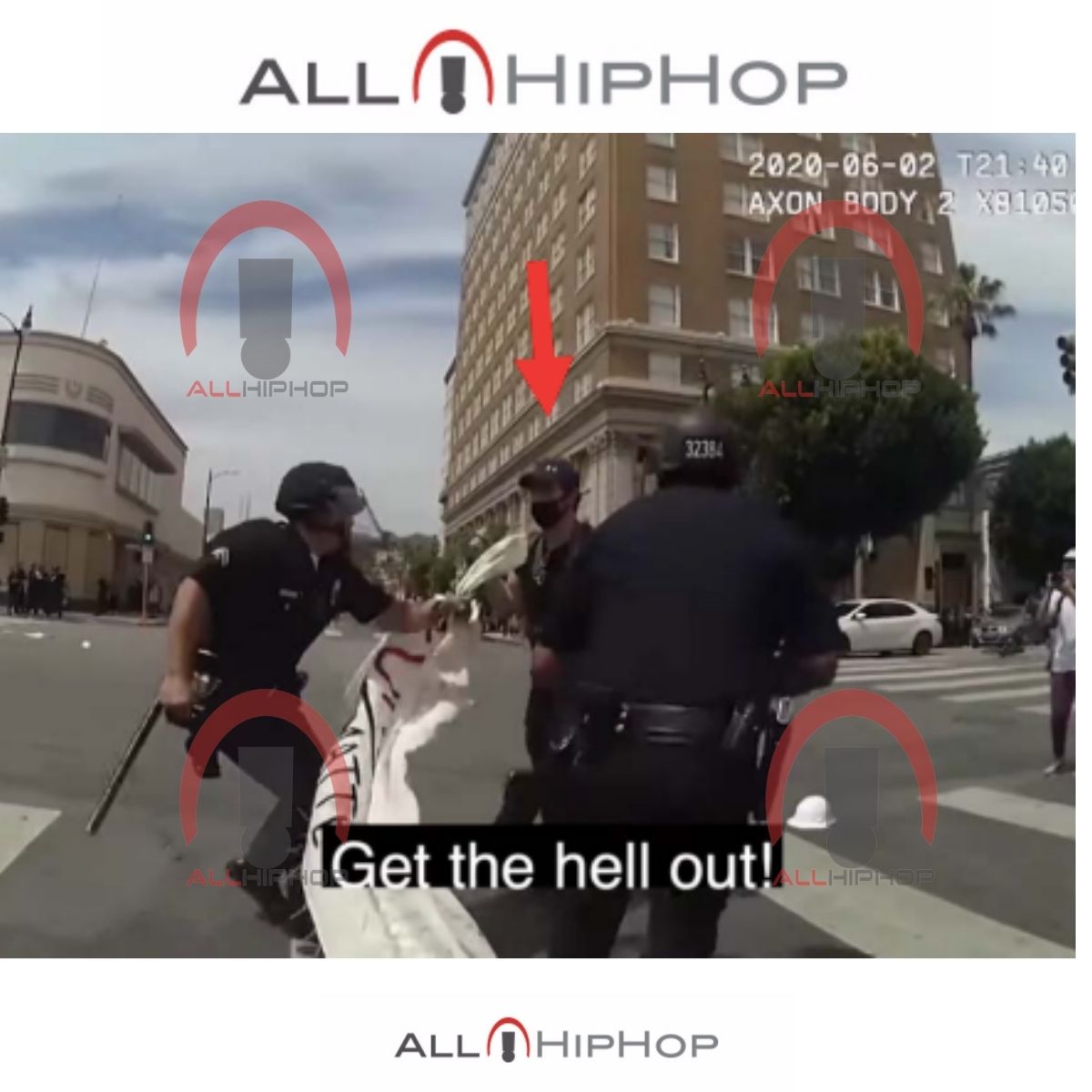 Montemayor crumpled in pain from the impact of the eXact iMpact ammunition fired from the 40mm launcher, which caused Montemayor's right testicle to immediately swell to the size of a grapefruit. 
Montemayor had to be rushed to an emergency room due to the severeness of his injury. He had to undergo surgery the same day, to piece back together portions of his testicle, which exploded due to the impact of the projectile shot by the LAPD officer.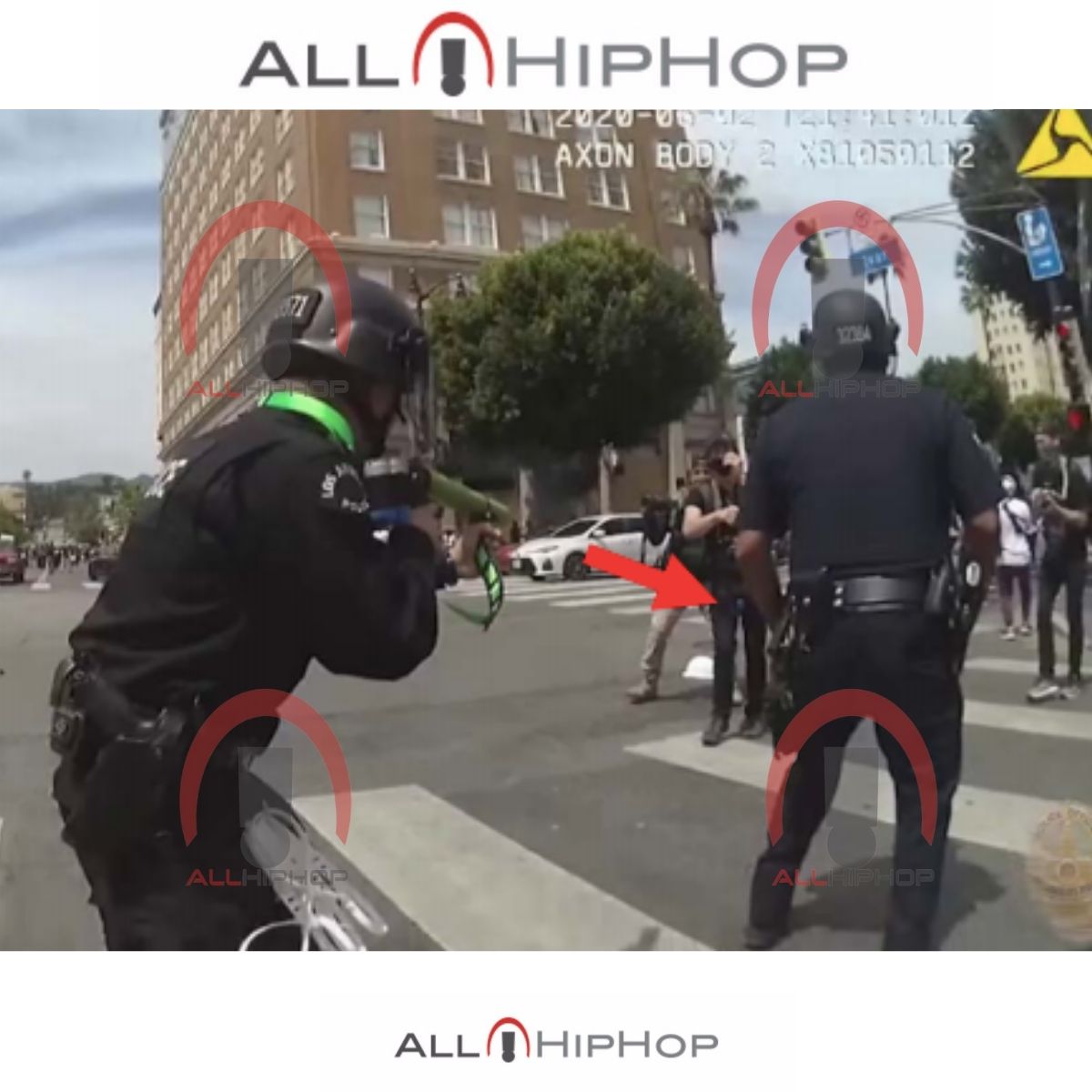 After the surgery, Montemayor could not sit, sleep or drive his car due to the excruciating pain in his groin and lower back, thanks to a bulging disc caused by the projectile. 
Montemayor, who was physically fit and biked, hiked, and engaged in other activities before the shooting, also lost several production jobs because of his inability to lift heavy items on the sets. 
Benjamin Montemayor maintains he suffered emotional harm, severe emotional distress, loss of sleep, loss of enjoyment of life, anxiety, fear, and anger.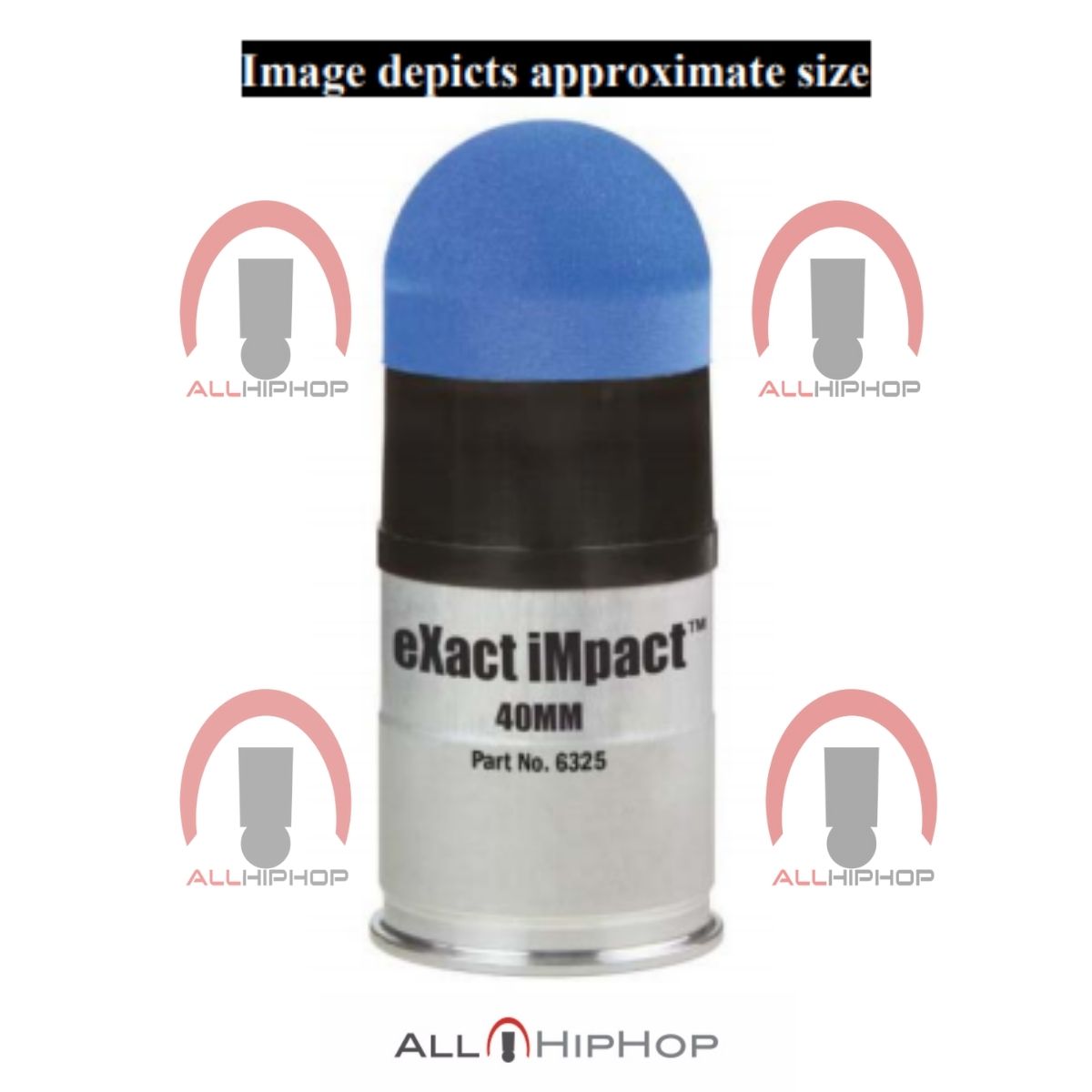 Even though every time Montemayor sees a police officer, he has flashbacks of being attacked, he plans to continue to exercise his constitutional right to freedom of speech and association by engaging in expressive activities in Los Angeles. 
Montemayor is suing the City of Los Angeles, Chief Michel Moore, and unnamed LAPD police officers for compensatory, general, and special damages for assault, battery by a police officer, negligence, intentional infliction of emotional distress