Jada Pinkett Smith has stepped up from behind the Red Table Talks to get back into her creative lane. Nope, she is not starring as an actor in another blockbuster film she did in "The Matrix" series or Will Packer's "Girls Trip."
Pinkett Smith is in her executive producer bag, dropping a docu-drama hybrid that is rooted in African history.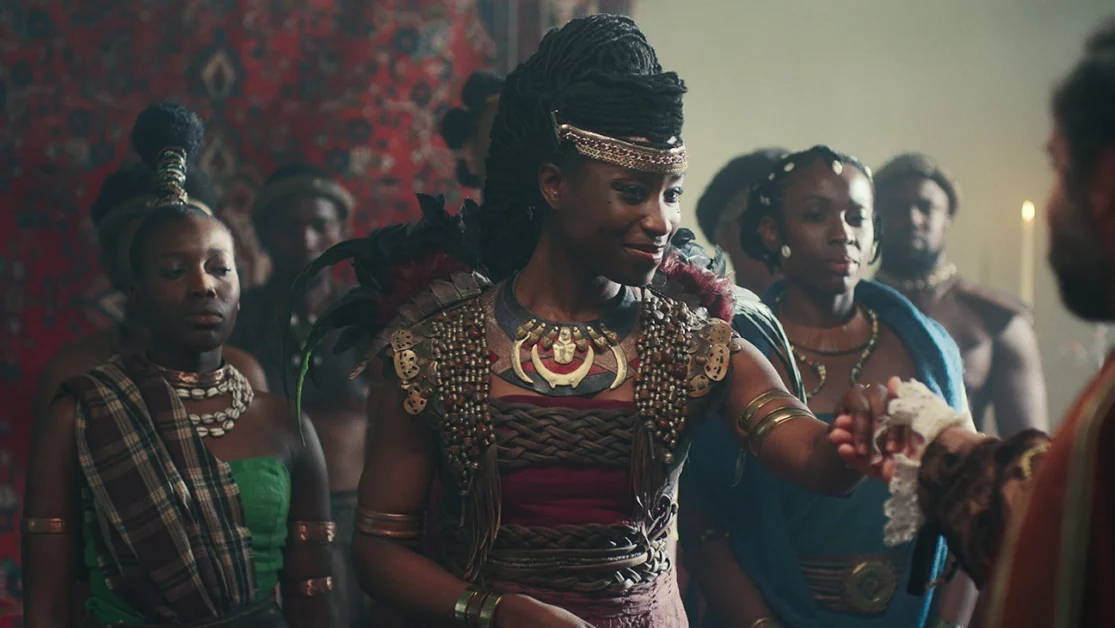 She announced the project earlier this month saying, "Blending dramatization with documentary, African Queens: Njinga traces the rise and reign of Queen Njinga of Angola amid family betrayal and political rivalries. African Queens: Njinga series premieres February 15, 2023, only on @netflix ."
Nestled in between Black History Month and Women's History Month, Pinkett Smith is presenting to the world "African Queens: Njinga." The Baltimore native also narrates the project.
According to The Hollywood Reporter, "Njinga" is the first of an ongoing series about the queens of the Motherland. The next season to be rolled out will be about the life and times of a very popular queen, Cleopatra.
Based in the 17th century, Njinga ruled over the Ndongo empire, now known as Angola. These four parts (all 45 minutes) delve into her life and shows her from being a young princess to a fierce warrior, standing up against European forces like the Portuguese with their insatiable appetites for human bodies.
This is perfectly scheduled. After the success of films like "Woman King" and "Black Panther: Wakanda Forever," the world seems ready to see powerful African women on screen.