K'Valentine has given a gift to lovers with her new single from the Chicago poet and emcee.
Those who love their partners so deeply that it hurts to think of any type of cessation of their relationship.
Those who love the art of the boom-bap, slick rap, and the back-and-forth jousting of a Hip-Hop duet— and have been broken-hearted by a culture and mindset that have ignored the dissolve in both cases.
Titled "P.O.V." and featuring Jadakiss, the offering is mature with a bop, rich with soul-stirring lyricism and hood insecurities. It opens with a woman trying to figure out why she and her man are disconnecting. In her mind he is cheating, and in her spirit, she must accept it and move on. From his perspective, neither is the case: he is just hustling and not communicating well.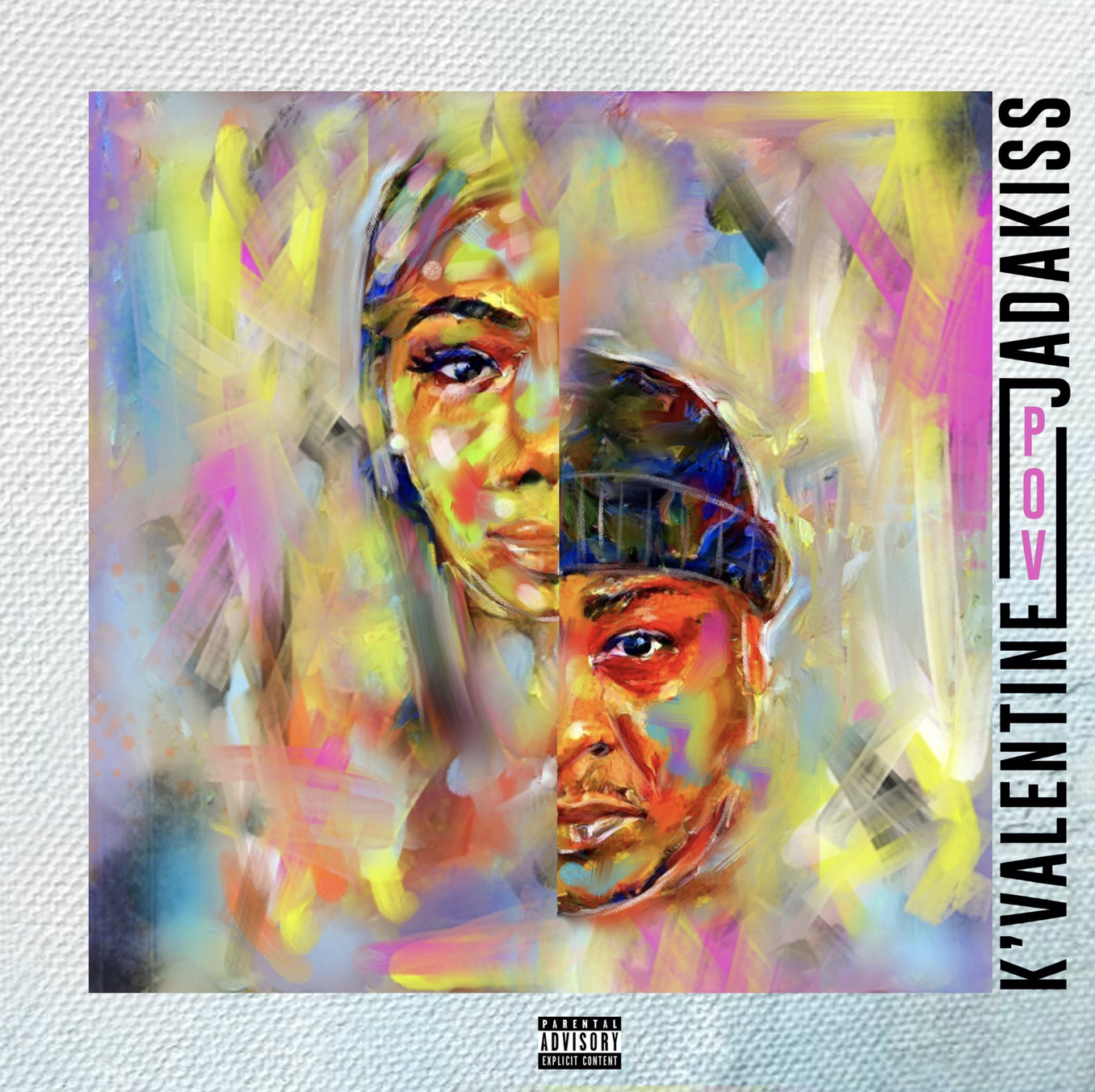 The D-Block emcee also notices things like the shift from sexy teddies at night to long flannels, funky attitude, and his own past demons or infidelities creeping up in his mind. His resolve, she fed up and it ain't nothing he can really do to convince her that he's just trying to provide for her.
"Anybody who is currently in a relationship or has ever been in a relationship can definitely relate to this song," the artist adds with a reflective chuckle when talking about the song to AllHipHop. "Especially during this lockdown when everyone is forced to face their s###."
This is the femcee's sweet spot.
One of the most profound thinkers and gifted voices from the Midwest, it is a fact that she can stand alone on the mic. Forget her previous joints with premier lyricists like "Soul Stirring" with Styles P (Kiss' LOX brother) and "US" with Talib Kweli, she is a beast with this artform.
But she also has an understanding of emoting through words and finding the right emcee to compliment her (without either spit kicker overpowering the other). The magic she makes on songs like this makes not just good music for fans but probably makes whomever she collabs with better. She stretches all of us to feel Hip-Hop and not just dance, fellowship, and pontificate on its fall or who does not belong. It is magical and masterful.
Like on "P.O.V.," it is all intentional.
The artist even told Chuck Creekmur, co-owner of AllHipHop, that in their most recent chat that announced the project.
"I wanted to create a song that displayed healthy dialogue between a couple goin' thru it. P.O.V. is about gettin' your point across, respectfully, during a hard time," K'Valentine shared.
She continued modestly doting on collaborating with everyone's favorite rapper (dead or alive, "Working with Kiss was AMAZING, he's the truth. He said my verse was dope and that made it easier for him to come up with his."
"P.O.V" is the first song released since her debut album, Here for a Reason in 2017. It is available on streaming platforms now.