(AllHipHop News) Pharrell Williams is back in a controversial space.
This time, however, he has not upset African American women. Social media activists and others took exception to the cover art of the UK edition of Elle magazine. The Virginia-beach-bred musician was photographed in Native American headdress.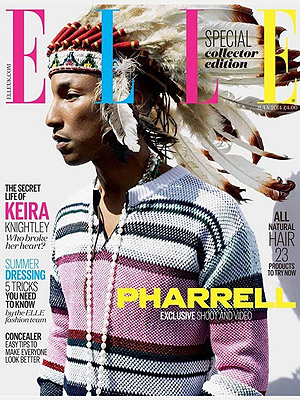 After a slew of complaints, Pharrell issued a statement to quell the dissension.
"I respect and honor every kind of race, background and culture. I am genuinely sorry," he said.
Oddly, the 41-year-old producer has stated that some of this family lineage has indigenous blood in it.