Marijuana enthusiasts' annual holiday celebrating weed culture, known as 4/20, is right around the corner. America's unofficial chaplain of cannabis, Calvin "Snoop Dogg" Broadus Jr., will be taking the reigns for a special Weedmaps event.
The "Even Higher Together" virtual showcase is scheduled to take place on April 20 with the D-O-Double-G as the host. "Purple Swag" rapper A$AP Rocky and "Sativa" singer Jhené Aiko were tapped to be co-headliners.
"Weedmaps' virtual 4/20 event is going to be phenomenal," says Snoop Dogg. "Anything celebrating cannabis and the culture around it, you know I gotta be there."
The Hip Hop legend continues, "Cannabis brings people together and Weedmaps is doing just that. I'm also dropping my new album, From Tha Streets 2 Tha Suites, on 4/20, to give my fans a little something to smoke to on this holiday, ya dig?"
G-Eazy, Rebelution's Eric Rachmany, Berner, TOKiMONSTA, Ms. Pat, Bam Marley, and other are expected to be part of the "Even Higher Together" line-up as well. Plus, Wiz Khalifa is hosting a Taylor Gang cypher with beats provided by The Alchemist.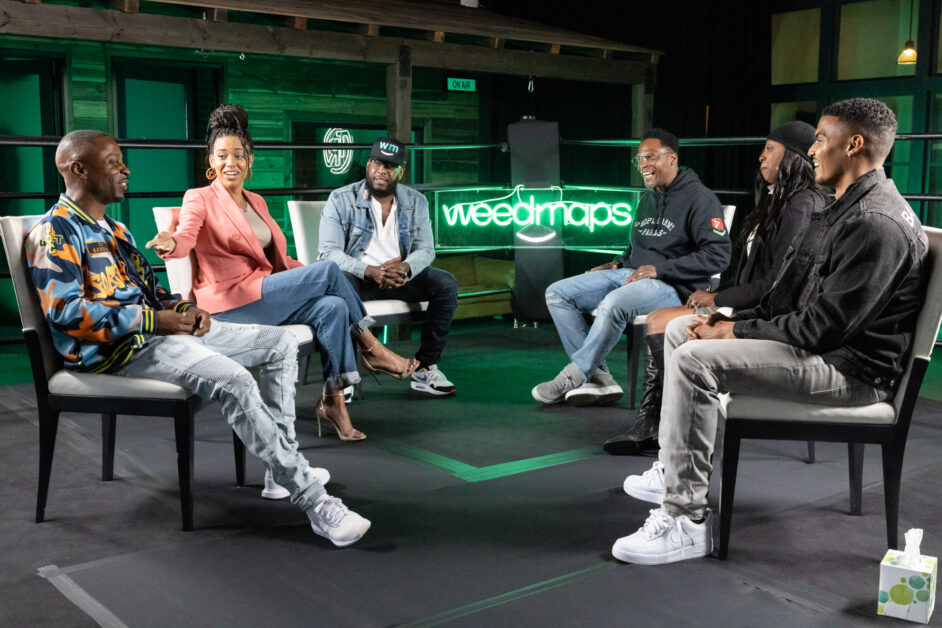 WM TEAL and The Last Prisoner Project are bringing together activists who were previously incarcerated for cannabis-related crimes as well as Dead Prez member M-1 for a "Justice Session" moderated by Brooklyn emcee Talib Kweli. Additionally, sports icon Mike Tyson, West Coast rap veteran Too $hort, and Family Matters star Jaleel White will join celebrity chef Nikki Steward for a 4/20 brunch.
"Despite the last year being a challenging one for everyone, there is ample reason to celebrate given the momentum we've seen in cannabis legislation across the country, and we wanted to, once again, give our community a way to do so safely," says Juanjo Feijoo, chief marketing officer, Weedmaps.
Feijoo continues, "As cannabis becomes more widely accepted and as the industry experiences significant growth, Weedmaps is steadfast in its commitment to bring together consumers and businesses as we continue the fight for a more inclusive industry. In that vein, we're excited to bring together top talent to create an eclectic event to celebrate the progress that's been made thus far and unite for the necessary work that is ahead."
Adults over the age of 21 in the United States, Canada, and Mexico can watch the "Even Higher Together" celebration by visiting weedmaps.com. The free marijuana-friendly event is scheduled to begin at 4 pm ET/1 pm PT on Tuesday, April 20.