"To be black and conscious in America is to be in a constant state of rage." – James Baldwin
Memorial Day holds a significant place in the history of Black America, just like many other aspects of this country. While it is common for people across the United States to enjoy a long weekend or take a day off on Memorial Day, it is important to recognize that its origins can be traced back to the actions of Black American freedmen in Charleston, SC. Regardless of how many places claim it or attempt to alter its history, it was our community that demonstrated kindness and initiated the traditions now celebrated by all.
We can relax, enjoy our time off, and have a cookout with our families if we choose to do so. Great. Simultaneously, it is imperative that we pass along our history to those who may be unaware. It is important for us to be knowledgeable about our history and hold accountable any individuals, especially the ones trying to eliminate our history from classrooms and curriculum. Silence is not an option.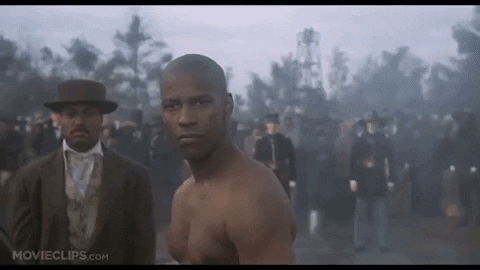 Memorial Day as originally known as Decoration Day. The day has a complex history intertwined with the experiences of African American soldiers. The contributions and sacrifices made by African American soldiers throughout American history has never truly been appreciated and, going a step farther, their specific role in the origins of Memorial Day is even less prominent.
The tradition of commemorating fallen soldiers dates back to the aftermath of the Civil War, which took place from 1861 to 1865. Thousands of soldiers lost their lives during this internal conflict, and communities across the United States began organizing ceremonies to honor the fallen and decorate their graves.
One significant event often cited as a precursor to modern Memorial Day took place in Charleston, South Carolina. In 1865, at the close of the Civil War, a group of newly freed African Americans organized a commemoration for Union soldiers who had died while imprisoned in a Confederate camp. They cleaned up a burial ground, built a fence, and held a ceremony to honor the fallen soldiers, which included singing hymns, placing flowers, and delivering speeches. This event became known as the "First Decoration Day." It is considered to be the first meaningful expression of gratitude, respect and remembrance of African American. Period.
"When it rained, it poured, this ain't a game it's war / One goal, one aim son, same as yours." – Canibus on "Draft Me."
Three years later, Memorial Day became a national holiday. General John A. Logan, a Union veteran known widely as the founder of Memorial Day, proclaimed May 30 as Decoration Day. His goal was to designate a day for average citizens to decorate the graves of fallen soldiers, regardless of their specific affiliation – and race – during the Civil War. In the early years, Decoration Day primarily focused on honoring Union soldiers, and Confederate Memorial Day was a completely separate observance held only in southern states. Eventually, the holiday evolved to honor all American military personnel who died in service to their country.
But it all started with men that freed themselves and served this country with honor, despite the horrors of both war and racism. People like Ron DeSantis want to minimize knowledge of history and proclaim war on "wokeness." (Mind you "stay woke" is a colloquialism hijacked and re-packaged for evil by folks like DeSantis.) Like it or not, African American soldiers played an invaluable role in maintaining so-called freedom here in the states. This included the Spanish-American War, World War I, World War II, the Korean War and other conflicts. We – our fathers, sons, daughters and others – continue to contribute to the defense of the United States despite facing racial discrimination and segregation within the military. There is a straight line from the specific connection between African American soldiers and the origins of Memorial Day. The key difference is lies primarily in the broader context of their military service and sacrifice, rather than in the establishment of the holiday itself.
"To be woke is to be black." – Georgia Anne Muldrow