Blueface and Chrisean Rock reportedly got married.
That is the rumor.
Rock was reportedly shopping for dressings in Los Angeles at Anita's Bridal Boutique and made the startling revelation. That got the rumor mill going heavy. And then, yesterday, the chatter continued as images started to circulate.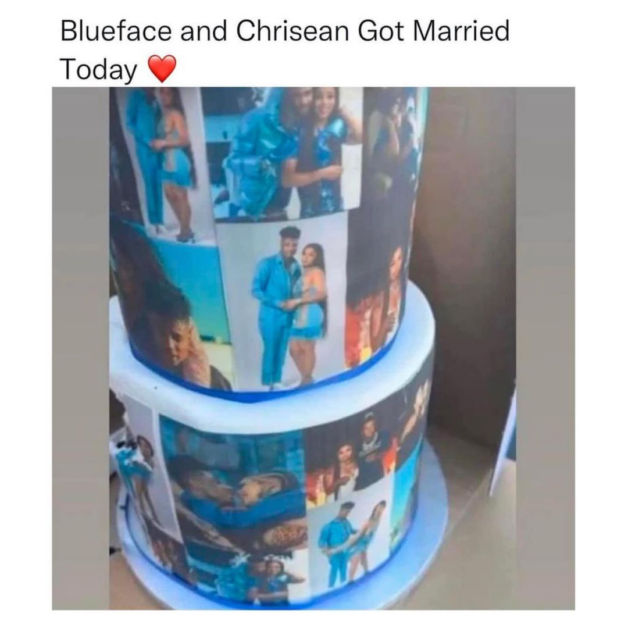 I think they need to enact a law to stop toxic and abusive people from marrying (and possibly having kids). Rock and Blueface are known to go at it. She hit him in the head with a Henny bottle and he has allegedly put hands on her numerous times. That is just the basics. She got into a fight before her pregnancy announcement and after as well. I hope the baby gets put up for adoption or something. They are too unstable.
Blueface has said that this kid isn't hers. Then shows up in her music video. I am thinking we are all being played so they can be in constant media rotation.
She got a hit song. Maybe she's going to take over the music side since he's not.
Thotiana was four years ago.