I tried to warn you about Chet Hanks! 
He and an ex-girlfriend are at war! Chet is claiming that he was attacked violently by his gal Kiana Parker on January 8 at Chet Burger's Texas home. Chet started to record at the tail end of a fight and she seemingly swiped at him as he holds a pot. He alleges she pulled a knife on him. She denies it. Kiana says he's lying.
According to TMZ, she already secured a restraining order against Chet in January, where she claimed he put hands on her in October 2020 and January 2021. Now, here is the part you have been waiting for.
Chet Haze, his rapper name, was also a feature on "Your Honor," a show I liked when it was running on Showtime. Kiana said he put his hands on her wrists and arms and tossed her around to stop her from leaving their hotel room for food. He denies it.
She alleges he tossed a bottle at her and chased her down the hallway in his boxers! He also alleges that he called her "just a ghetto Black b####" and that nobody would believe her because he is "Chet Hanks." OH REALLY?
Chet has already filed a lawsuit against Kiana and they have broken up. He also says she stole from him, charging thousands on his card. Chetty is suing her for assault and battery, theft and return of the money. Chet says she pulled up on him with several dudes, one of which allegedly had a gun.
Kiana says her boys helped her move. How she gonna move her own stuff. And if she has a Chet The Alleged Threat in front of her, she is definitely going to have her tribe to hold her down.  Now, remember Chet The Alleged Threat recently said that this is going to be a "white boy summer," which is ridiculous. We own the summer, boy!
Suspect Chet The Alleged Threat fetishizes Black women! He has a baby with a Black woman ,Tiffany  and says he loves them.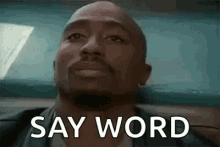 When are we going to learn? Some of these people can be in your home and hate you all the same.