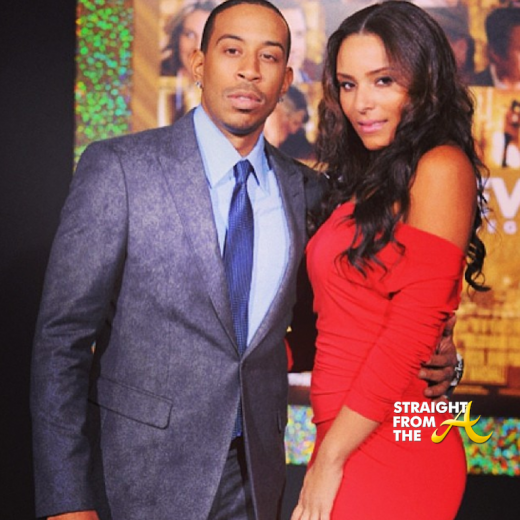 What is the world coming through when a "blind item" puts the person on blast! If you're going to go all out, just go all out! Say this to straightfromthea.com because they completely put Ludacris on blast while saying its a blind item. Well, they not only had a blind item clearly about Ludacris, but they also included vivid descriptions and even pictures! Then they said: "
Photos & videos used in this post are for illustration purposes only and are not intended to identify any particular individual. We take no responsibility or liability for the assumptions made by our readers." RIGHT! Hopefully this isn't true about Ludaman!
They must hate Luda – LOL!
Here is there rumor verbatim.
Rumor has it that one of Atlanta's most popular rappers/actors/entrepreNegros has a baby on the way.
The popular rapper/actor/entrepreNegro is engaged to a beautiful med school dropout who is on his arm at every major function and the pair is often 'boo'd up' at clubs and events around the country.

But word on the curb is that it's not his fiance who's pregnant!

News of another u#### mother in Atlanta isn't news in itself, but apparently it's the fact that the rapper/actor/entrepreNegro is engaged to be married and his beautiful fiance isn't the one who is expecting.
The rapper/actor/entrepreNegro has been trying to clean up his image over the past few years and while his fiance is understandably distraught about the news, she is sticking by her man's side and keeping up appearances.

In the meantime, the streets of Atlanta are talking about how the rapper/actor/entrepreNegro's soon to be 'baby mama' has said she wants to be paid for her silence… and we ain't talkin' bout no 'Chicken & Beer'!
What do you think?
"They keep us talking, but if we stop talking about them then they should worry!" -illseed.
Illseed, Out.
GET INTERACTIVE WITH ALLHIPHOP.COM!
Follow us on Twitter! Like us on Facebook!
Email illseed rumors: kingillseed@gmail.com