Drake looking at Tyga like:


But in his brain he's like:


"Diss me you'll never hear a reply for it." -Drake
Drake goes IN on Tyga- in the Drake way. As you know, the boy Tyga recently proclaimed that he doesn't like "Drake as a person." I would have preferred he say, "f**k Young Money as a staff, record label and as a motherf**king crew," but that's just me. Anyway, he homed in on Drake and Nicki, saying that he really didn't care for them. Now, as far as I know, Nicki didn't say much. However, Drake said a little something in his own little Drake way. He went and liked several pictures of Blacc Chyna, Tyga's baby moms. He knows people are watching so that's a major diss in the world of Drake. LOL! Earlier this year, he rapped "call up King of Diamonds and tell Chyna it'd be worth the flight." So, he's been messing with Lil' Tyga all year! I think Drake is that type of dude on some LL s**t. Anyway, we'll see.
Tyga be like: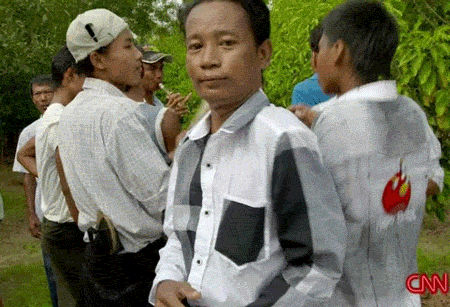 GET INTERACTIVE WITH ALLHIPHOP.COM!
Follow us on Twitter! Like us on Facebook!
Email illseed rumors: kingillseed@gmail.com