WELL! WELL! WELL! Ja Rule has been incarcerated since June of 2011, but the rapper already has made preparations for his career after his release, set for February 2013. He's set to appear in a movie called "I'm In Love With A Church Girl," a move that fits nicely with his new jail look. I don't know if you can tell from these pix posted on YBF, but dude has gotten diesel! This generally happens when you don't have much to do but skip meals and do calisthenics. But Ja has don't some stuff. Peep:
Ja Rule's prison sentence is coming to an end. The sentence began on June 7th 2011. During that time he is gained his high school diploma and released his 7th studio album Pain is love 2 (PIL2) with the help of long time producer 7 Aurelius. He is expected to be released on 02/21/2013. And above, he posed with producers from his new film project called I'm In Love With A Church Girl, which will hit theaters in "Spring/Summer 2013. Well this should be a big change up from what we're used to."
How many people can say they did all that? I need to go to jail so I can get my college diploma. I know that sounds ignorant but I never finished and I don't seem to have time. Anyway, shout out to Ja and hopefully he'll stay of 50 Cent's radar forever.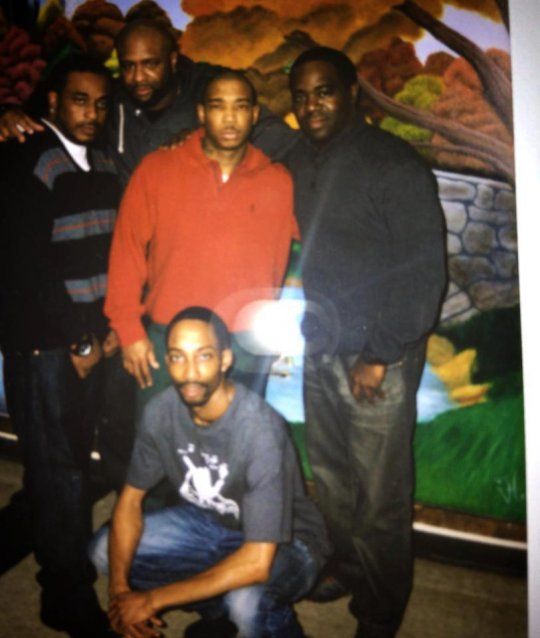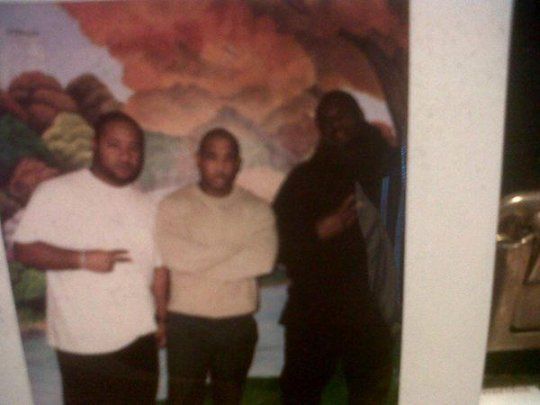 He seems to have twitter in jail, but what about a decent camera. By the way, Ja was in jail for carrying a gat. Kids, the only heat you need is the kind that keeps your house and car warm.
Shout out: TheYBF