DID BEY'S DADDY TRY TO MAKE HIS SON HER SON?
I can't even do all this typing. But the crazy saga of Jay and Bey's baby just doesn't stop. The most recent is that Matthew Knowles purportedly proposed that
his illegitmate son would be somehow raised by Jay-Z and Beyonce, as THEIR son. That's B's lil brother! I don't get it! This boy is 18 months old!!!!! Here is the run down based on The Daily Mail …. READ IT ALL BELOW!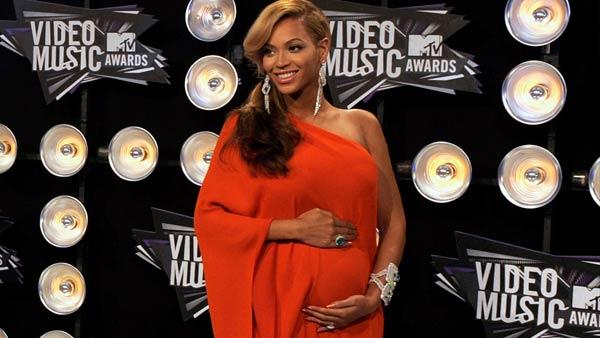 ….Now her father Mathew Knowles' former mistress is claiming that the 60-year-old asked her to hand over the child they conceived during their affair, for the superstar couple to raise as their own.
It will prove grist to the mill of internet theorists who are still nurturing wild notions about use of a fake bump.
Former Scrubs star Alexsandra Wright, 40, revealed Mathew's bizarre plan to have the superstar raise her own half-brother to America's Star magazine.
Alexsandra recalled: 'My first thought when he asked me if I would give up our child to Beyonce and Jay-Z was, 'Are you out of your mind?'
The actress, who gave birth to son Nixon on February 4 last year after her 18-month extramarital affair with Beyonce's father and former manager ended, added: 'Nothing in the world, no amount of money would make me give up my child, you can't buy my child from me!'
'Maybe Mathew thought money could buy anything,' she added.
Alexsandra, who says she recorded her conversation with Mathew, then went on to ponder: 'I don't know why he suggested it.'
When that peculiar suggestion was rebuffed, Mathew then allegedly went on to offer the new mother money to leave his name off the birth certificate.
She rebuffed this offer, too.
Mathew denied that he was Nixon's father when Alexsandra filed a paternity suit in October 2009 at her six month pregnancy mark.
The couple had been living together in Beverly Hills while Mathew was married to Beyonce's mother, Tina, 57.
But the suit forced Tina's hand, and she finally served her husband with divorce papers a month later, after thirty years of married life.
Beyonce then severed her professional relationship with her father earlier this year, though released a statement relaying that their personal relationship remained full 'of love.
Alexsandra, who claimed that Mathew 'prayed for a boy' and desperately wanted the child, says she believes that Beyonce knew nothing of her father's strange scheme.
'I don't believe that Beyonce or anybody else has a clue about what was flying out of Mathew's mouth,' she insisted.
'I don't think it was anybody but Mathew.'
AT LEAST, Knowles is knockin' 'em down at 60! That old man is kickin' like Hef!