KANYE / DRAKE BEEF?
LMAO! Look what MediaTakeOut is reporting…that Kanye and Drake have beef. Get this: Kanye is the one that got Drake's album pushed back, a move that supposedly cost Drizzy millions. Now, I have to say, I don't believe this mess, but this is what they are saying. Drake is definitely on top these days, but I am hearing that sample clearances were the real reason his album was bumped back…BUT, they are saying those samples WERE Kanye WEST samples. They also said that Ye is mad that Drake is stealing his style and making a mint off of it. Let me find out Commander Kanye has gone 50 Cent on the young generation!
Last but not least, MTO says there is a Kanye West diss track directed to Drake. I can't think of the last time Ye had beef. Never!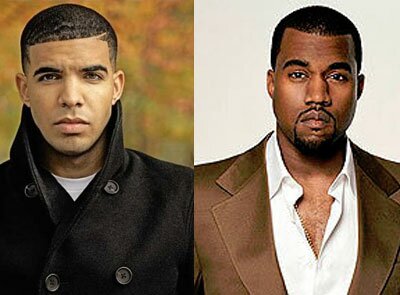 These guys can't fight. Its not right.