I don't know what is up with these people. Let me do some research for once. Before I do that, she already suggested that she is going to write a book about Lil Wayne? Well, it looks like its on! We all know that she's got a flair for the literary works. So, she is now all down and depressed over Weezy, but why?
They had some sexual dealings in the past, but I can't remember all that mess! They are saying that in this video, she didn't shower for three days and smelled badly. There is even some boobage in it. But here is the thing. This video was from VIBE and I think its just some promo propaganda for another book or something. I don't consider this real life.
Speaking of Wayne– he got a new tat! Did you see it? "Baked" is now tatted on is HEAD.
Like Father, like Son!

"Hey, Mandy. They n-word Lil Wayne think he live like me."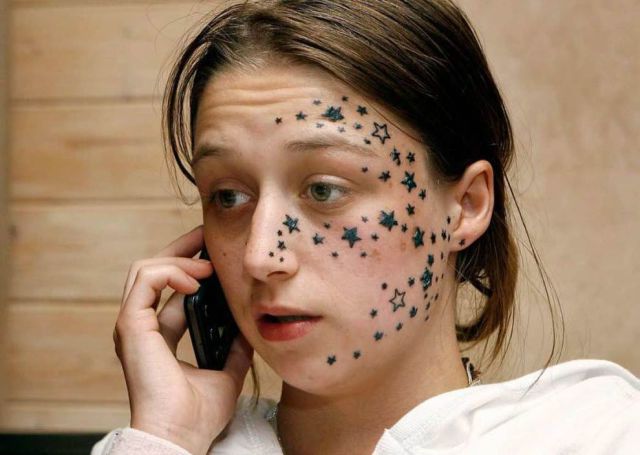 They keep us talking, but if we stop talking about them then they should worry! -illseed.
Illseed, Out.
GET INTERACTIVE WITH ALLHIPHOP.COM!
Follow us on Twitter! Like us on Facebook!
Email illseed rumors: kingillseed@gmail.com