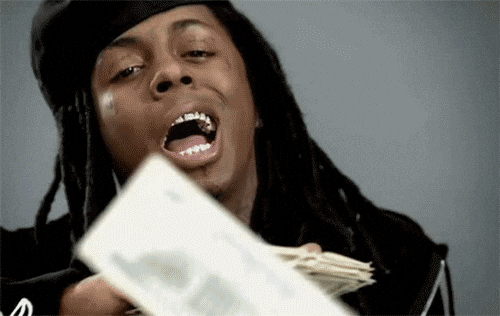 Back in the day, there were several rumors around Lil Wayne trying to leave Cash Money back in the day. I'm thinking those rumors were actually true now. But, back in the day, it was a bit different. There was no Twitter and the only "social media" was stuff like the AHH Ill Community. There were rumors though, yes they were. Rumors said that Weezy wanted off and he wasn't feeling the money situation from Cash Money. He stayed, but why? Back in the day, the rumor was that his car straight blew up and it was allegedly a sign that he needed to stay put. On the other side, there are rumors recently that the reason Birdman has been so cool with Rich Homie Quan and Young Thug is because of this brewing beef with Lil Wayne. It seems like Wayne is in a whole different space these days.
There are counter rumors though.
Some have maintained this is just a PR move to get awareness around Wayne's new "Carter" album. I don't know. Stranger things have happened, but I don't think we have ever seen this sort of overt defiance of the Cash Money regime from one of its artists. Also, there are conflicting reports on what's really going on. So, I am going to think there is something real going on in the YMCMB ranks.