Who's MANS is this?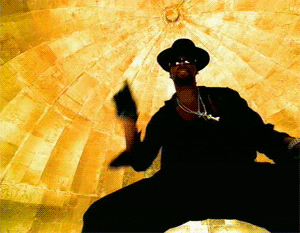 R. Kelly is the mans we speak of. The R&B Pied Piper is sitting in a jail, waiting for another case. There's also a new, hot off the presses, documentary about his horrific sexual improprieties. Yes, "Surviving R. Kelly III" is on Netflix. I do not personally know how they managed to milk another installment of the series out, but they did.
Just so you know, Kelly is actually is PRISON, not jail like I said before. He was sentenced to 20 years in prison in Chicago after a conviction on child pornography and enticement of a minor. On top of that he was already IN THE BING for a 30-year sex RICO case in New York Federal court! This is crazy, but this is where we are.
What is even crazier is Kellz is trying to get out and is doing interviews. He did a very brief interview about his plight with comedian Cory Holcomb, who was more like a fan. He gave the The R about 30 seconds to tell people to write the Department of Justice. The interview starts off with the R&B singer SINGING to let everybody know it's him. And then the comedian reminds the singer where they met that time at the playground and FINALLY R. Kelly speaks his business. The DOJ can't help this situation! Not abusing girls is what gets you out of this, but it is too late for that!
Check it out.
Shout out to 5150 Nation! Y'all crazy!